Hello everyone! Unfortunately, we are unable to visit the animals first hand in the Zoo today. However, Dudley Zoo have live webcams of their Tiger and Penguin enclosures, so we will be observing these animals and answering questions.
Please watch each of the live feeds for a minimum of 5 minutes and answer the questions below to your best ability. If you cannot see the animals, visit the site later on in the day to check again.
To find out more information about these species, read the following information: https://www.dudleyzoo.org.uk/animal/penguin-humboldt/
https://www.dudleyzoo.org.uk/animal/tiger-sumatran/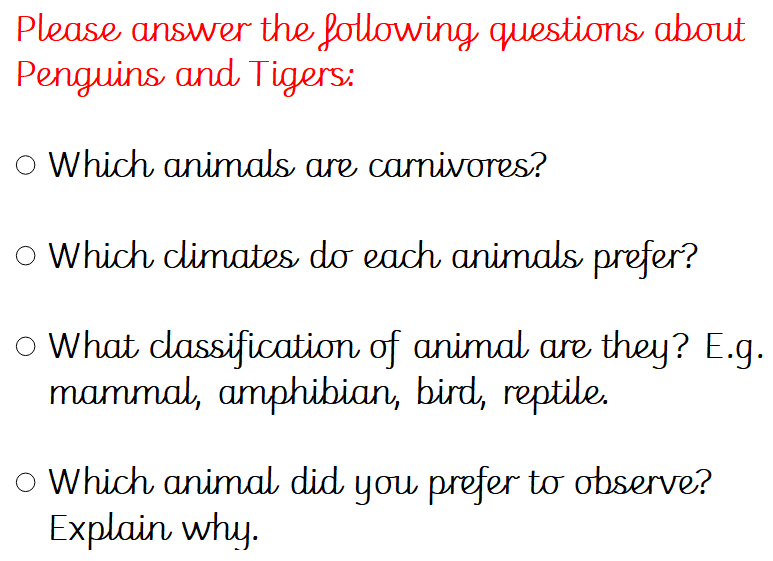 Please comment your answers below on the blog.