Hello 3 White,
due to you not being able to go to the zoo we are trying to experience the zoo at home.
I would like you to get creative – I have set out some challenges for making your own zoo.
You choose one challenge and send a picture to the upload.
Challenge 1:
On the Dudley zoo website they challenge you to create your own zoo using a cereal box.
Key things you will need to think about:
Shape of the zoo
Shape of the enclosures and the angles
How big the enclosures need to be
Key Vocabulary: Parallel, Perpendicular, Rectangle, Square, Right Angle, Acute Angle, Obtuse Angle.
When you have made your 3D enclosure can you label and identify some of the shapes, lines and angles?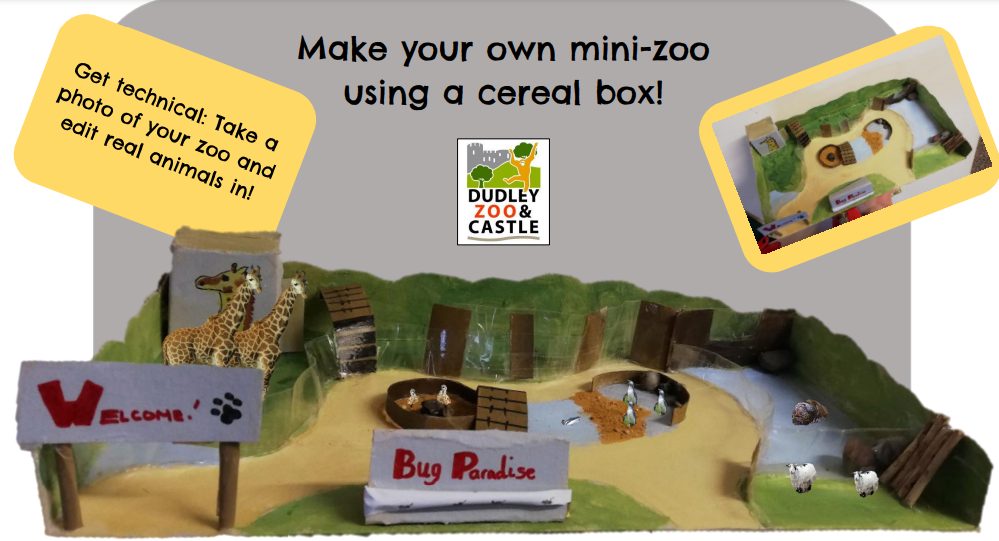 Example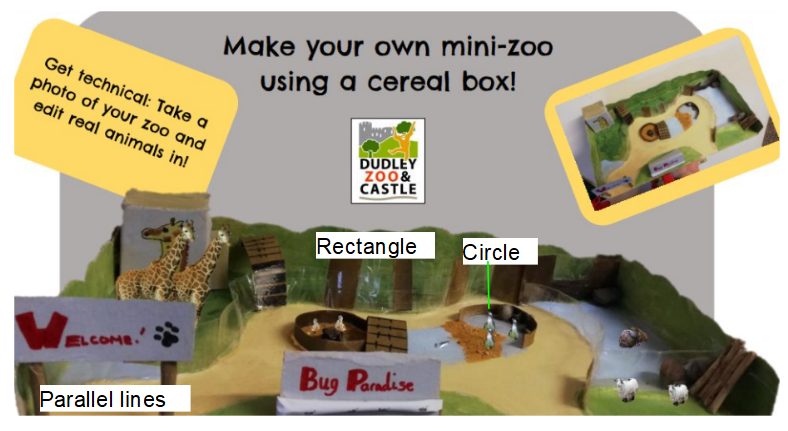 Challenge 2:
You will need to draw your zoo and look at the financial cost. You have been given a budget to make your zoo, there are certain things you need to include. You can spend less than the budget amount, but you may not spend a penny more! Remember we have learnt all about budgeting in out Friday afternoon HSBC Rugby Counts Sessions.
Key Vocabulary: meter, perimeter, pounds, pence, budget (remember perimeter is the measurement all the way around the edge of a shape)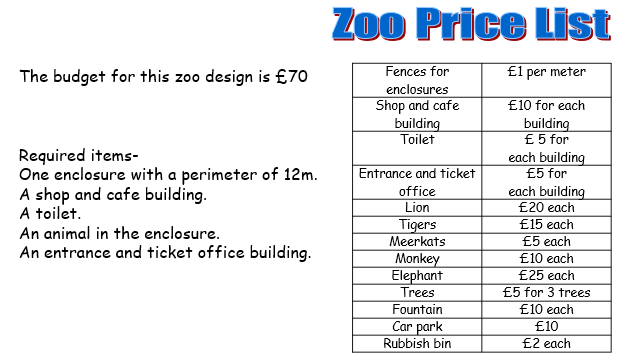 Please send your work here:
https://broadheathcoventrysch-my.sharepoint.com/:f:/g/personal/jade_redhead_broadheath_coventry_sch_uk/EnmaFfKQtr1Cr3SVI2AdDNMBPWLb3XgI21o5s77I7MSzxA