A great half term in maths everyone, we are now at the end of our maths unit. You have all work so incredibly hard.
I would like to end the unit by revisiting and evaluating the key vocabulary we have used.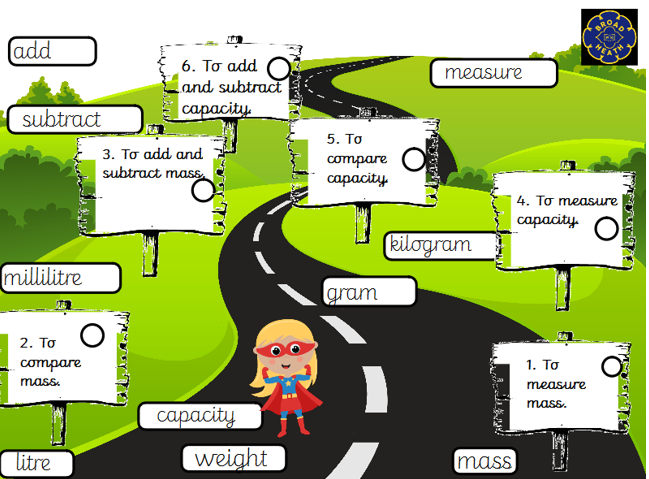 I am challenging you yo create a poster showcasing what you have learnt. You only create 1 poster and try to include as many of the challenges as you can.
Bronze – create a poster which defines all of the key words on the learning journey. Try to use pictures to help for. For instance, next to capacity you could have a jug (that is a little hint).
Silver – can you also show how many grams in a kilogram and how many millilitres in a litre.
Gold – add a challenge for Miss Redhead to the poster. Can you become the teacher and set Miss Redhead your own GD challenge you would like her to answer. Any super challenges will be posted on the blog – along with Miss Redhead's work!
Please upload your poster to the upload link:
https://broadheathcoventrysch-my.sharepoint.com/:f:/g/personal/jade_redhead_broadheath_coventry_sch_uk/Eq2nvqpG5jxPlZ3MxEdcaQQBp47S-kN9krXfD5GUH1q2nQ