This week in 4 Red we have been exploring a new topic in our maths focusing on area.
We found out that area is the space occupied by the surface of a 2D shape. We explored the area of objects in our classroom using post it notes. First, we estimated what we thought the area might be and then used the post it notes to find the area of each object.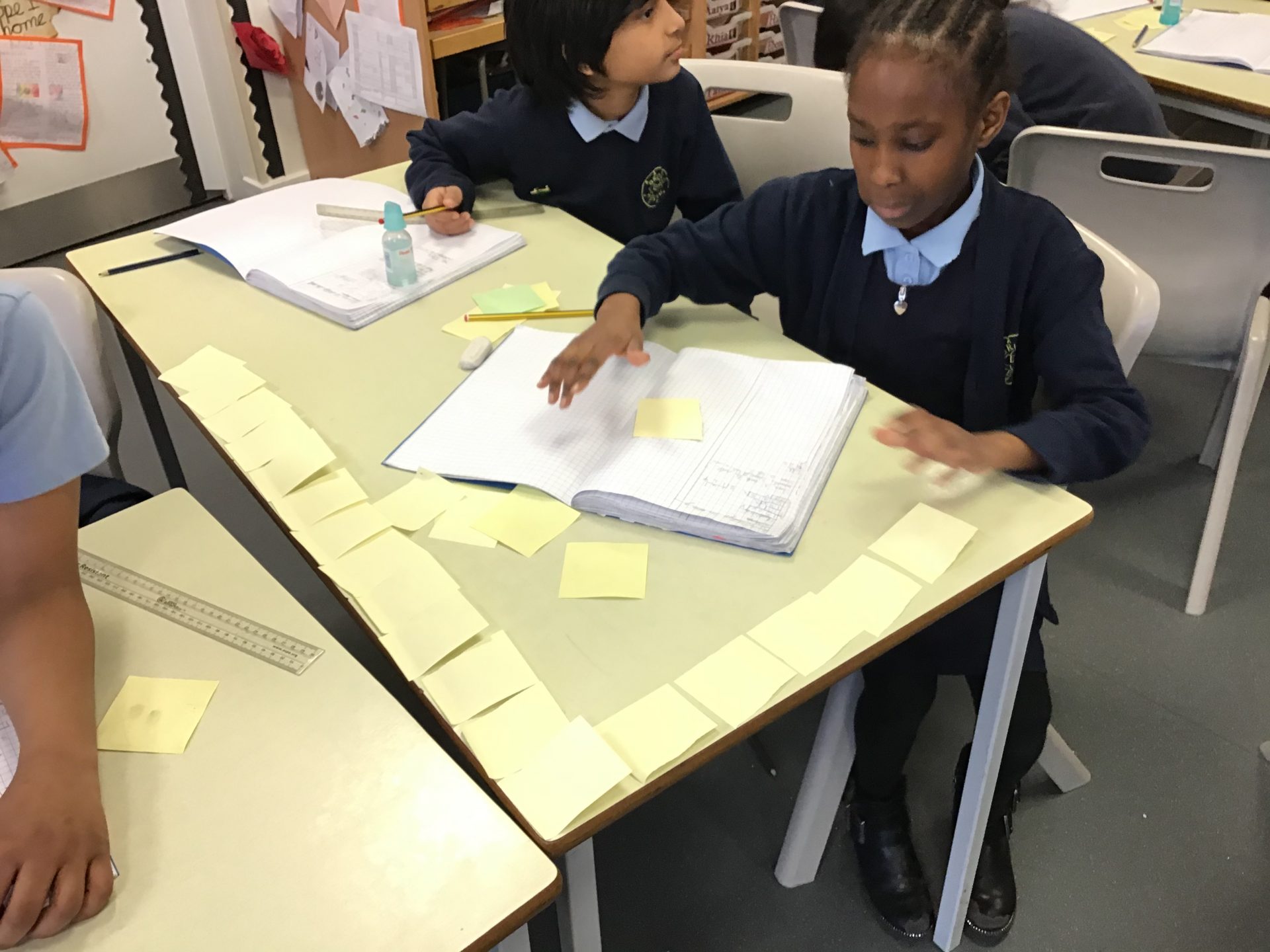 We then developed our knowledge by counting the squares within each shape. We then began developing this to use our times tables knowledge to find the area by multiplying the number of squares in each row by the number of squares in each column.