Good Morning Year 5 – here is your task for literacy this morning:
Below are a series of photos from the short clip of "Up" you just watched. They have been numbered. You need to look carefully at the photos and use a comment to annotate them – make sure you write the number of the photo you are commenting on.
You need to annotate the photos with some of the key film features we have looked at and say HOW they are used. 
Examples:
What is the camera angle?       What is the composition?
How is brightness used?            How is colour used?
How are the characters portrayed?
Remember your key question: Why has the director chosen to do this?
Write in detail, there are only 6 photos, so you have time to look at them in depth. 
EXTENSION: Compare the photos – what is different between the photos and why? 
1)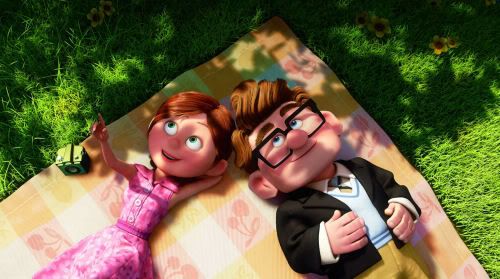 2)
3)
4)
5) This is a moving image, but look at it like you would a photo please!
6)
Now complete the extension if you haven't done so already…