We have had a very exciting day in Reception today. During Global Art Day we were tasked to make a 'Flower Garden' using recycled materials. We think we did a pretty good job! What do you think? We also develop key art skills including sketching, colour mixing, working collaboratively and being creative. What was your favourite part of the day?
To use recycled materials to create a flower.
The children used a variety of recycled materials to create a flower to add to our flower garden display in the Reception corridor.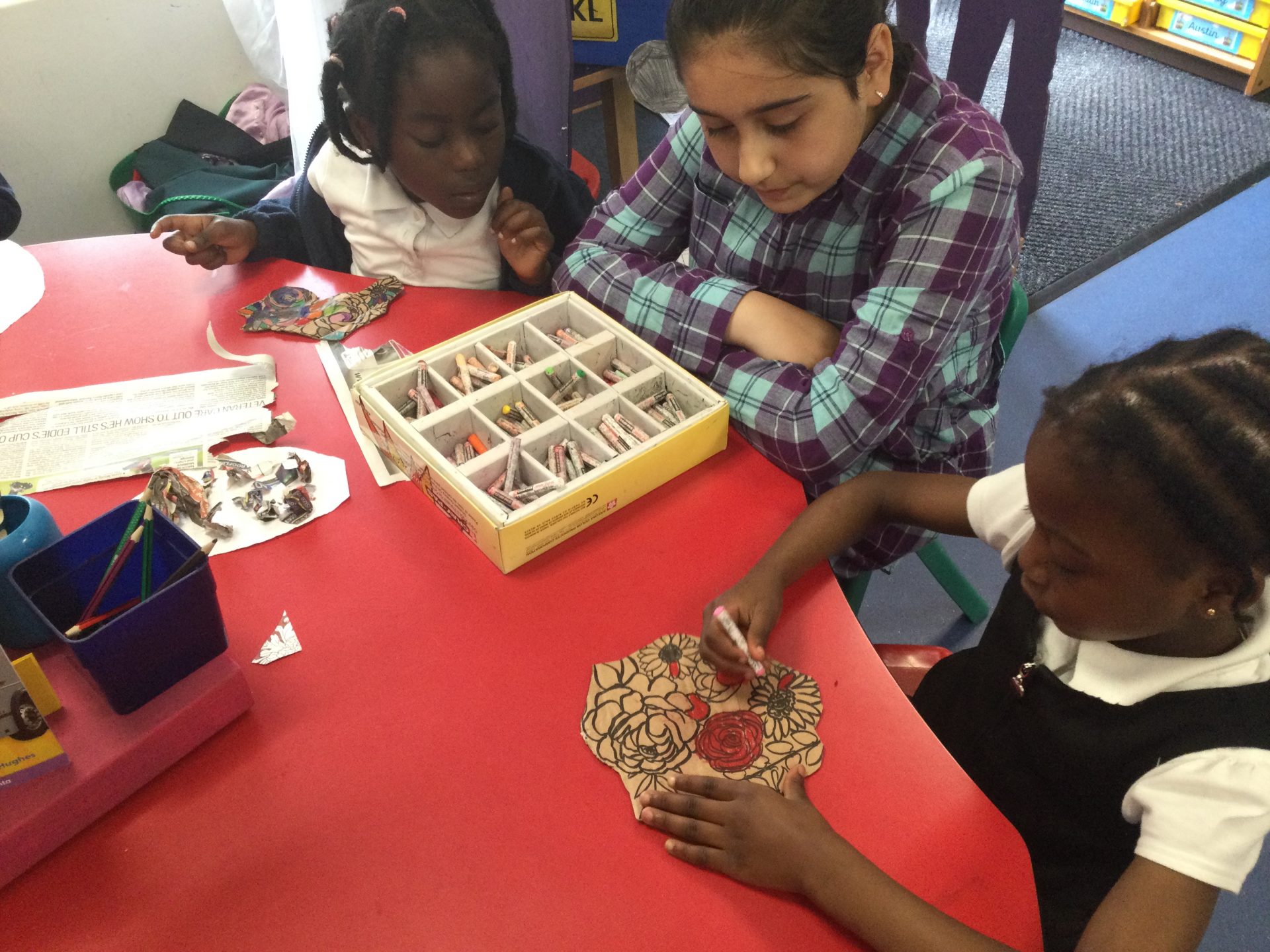 To develop an understanding of colour mixing.
The children practically explored what happens when different colours are mixed together.
To develop fine motor skills when sketching.
The children developed observational skills and fine motor skills when sketching different flowers. They looked closely at the shape and size of the different petals.
To use natural resources to create art.
Using a mixture of natural and recycled materials the children worked collaboratively to create a tree. They also used natural resources to create their own individual pieces of art.