Here are some fantastic opportunities to keep active throughout the half term. Please have a look and see if any are of interest.
Children's Half-Term Activities – AT7 Centre
From Monday to Friday this half term the AT7 centre are hosting children's activity clubs. They are a mixture of games, physical activity and crafts. They are available for children from 5-11 years of age and cost £15 a day. To find our more, visit https://cvlife.co.uk/childrens-activities/childrens-half-term/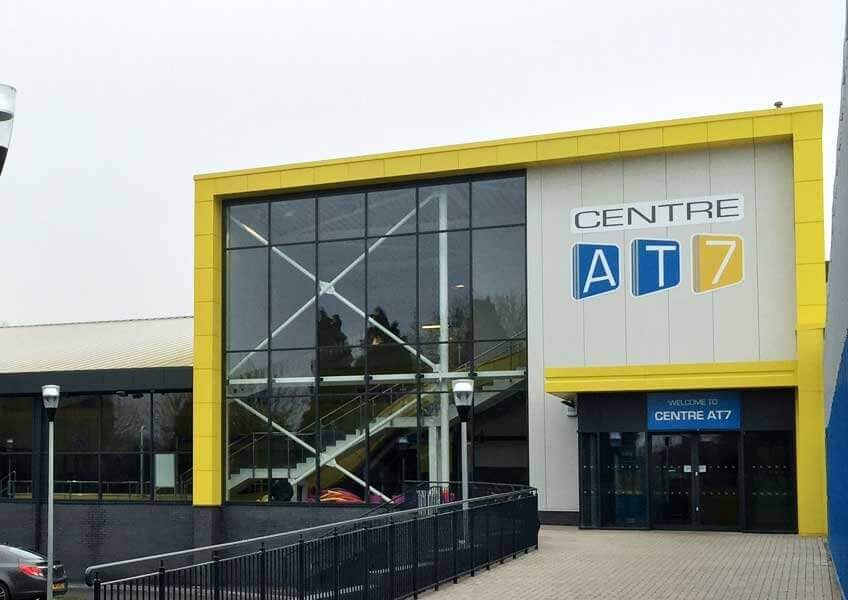 Multi-Skills Camp – Gosford Park
From Monday to Friday this half term Empowr-U will be leading a half-term multi-sports club at Gosford Park Primary School. They run from 10am – 3pm and cost £10 a day, and is a great way to keep active over the holidays. If you would like to know more or would like to book places for your children, please visit www.empowr-u.org.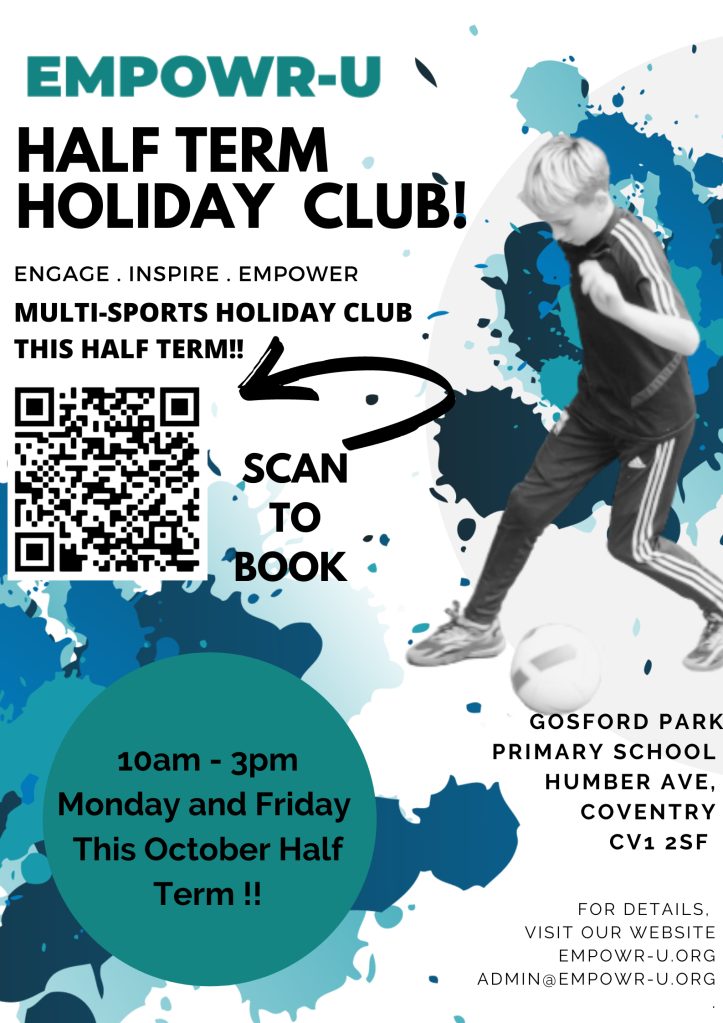 Roller Disco at Broadgate.
All week, SK8 House Roller Disco will be bringing the skates and disco tunes for all ages to enjoy from 10am each day. There will be one set price for all customers at £4, or £3 for those with a Go CV card. Sessions last for one hour. For further information visit https://www.coventry.gov.uk/news/article/4021/roller-skate_into_broadgate_this_half-term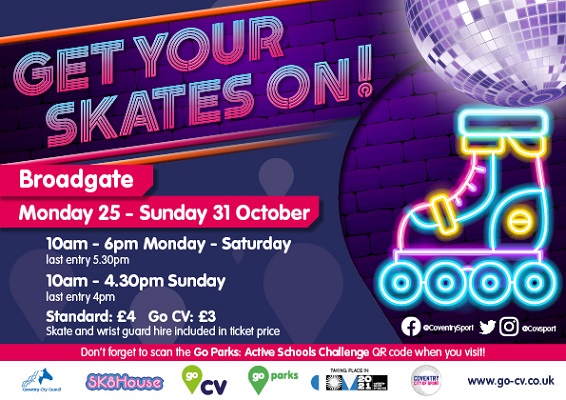 Athletics Camp – Warwick University
There is an athletics cams being delivered in Coventry (October 25th and 26th), Warwick University Athletics Track, CV4 7AL. An exciting two day differentiated camp format has been planned for October half term, to cater for athletes aged 6 to 16.
Time: 9:30am-3:30pm, registration from 9am
Cost: £25 for one day, £45 for two days or two siblings on one day (special offer)
For more information visit here https://docs.google.com/forms/d/e/1FAIpQLScICU_ZRYJnBs22CfGnD4Mw10WHsi3bT6F6Pl9AidOgd8sBVg/viewform