Comprehension
1) How did Kensuke teach Michael to paint?
2) What did Kensuke want to learn?
3) Why do you think Michael no longer misses his parents?
4) How do Michael and Kensuke learn to trust each other?
5) Why is the word "silence" repeated?
6) Why does the chapter start with a memory?
7) What have Michael and Kensuke given each other?
8) Do you think Kensuke is a "very clever fellow"? Explain why.
Challenge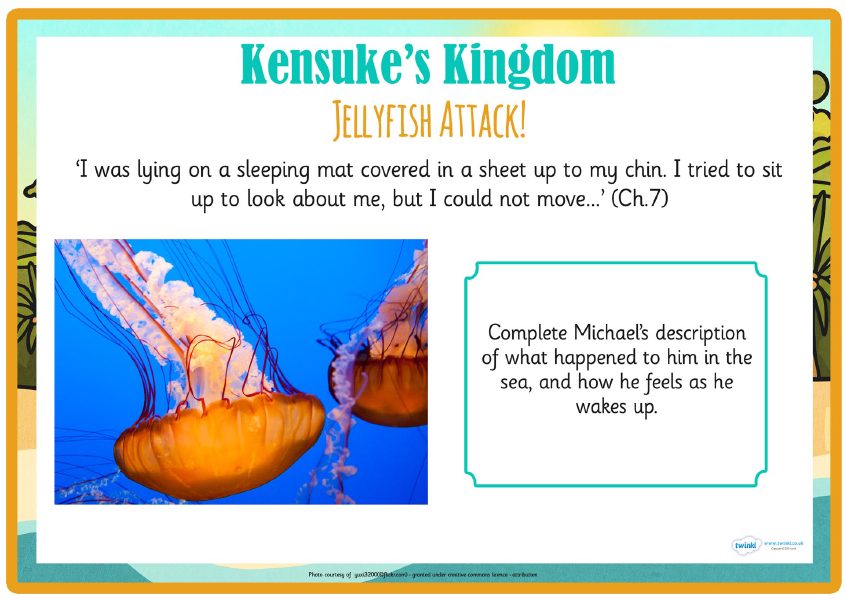 Art challenge
Using the imagery from this paragraph to sketch the inside of Kensuke's cave.