Hola Clase! For the past few weeks you have been learning the names of classroom objects in Spanish.
Today I would like you to complete the following sentence in a variety of ways: En mi mochilla tengo….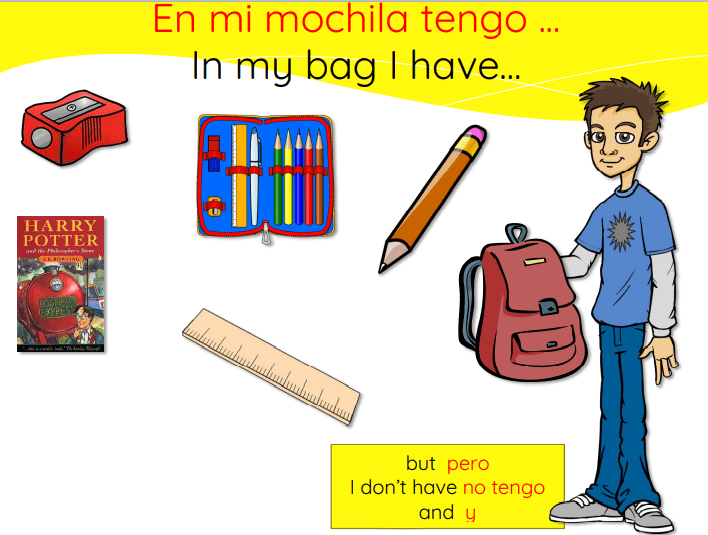 Please use the items and vocabulary above to support you within your sentence writing.