To understand that we can make an difference as individuals and have potential to change things.
The children were asked to think about how they take responsibility for their own decision making, and how they reflect as individuals. The class then discussed the importance of teamwork, and their own self worth within a team. They were given statements to sort in order of importance, from most to least important. We had to discuss this as a group, justifying our reasons and making sure our opinions were valued. After we had shared our thoughts as a class, we added actions and pledges that we will take as global citizens.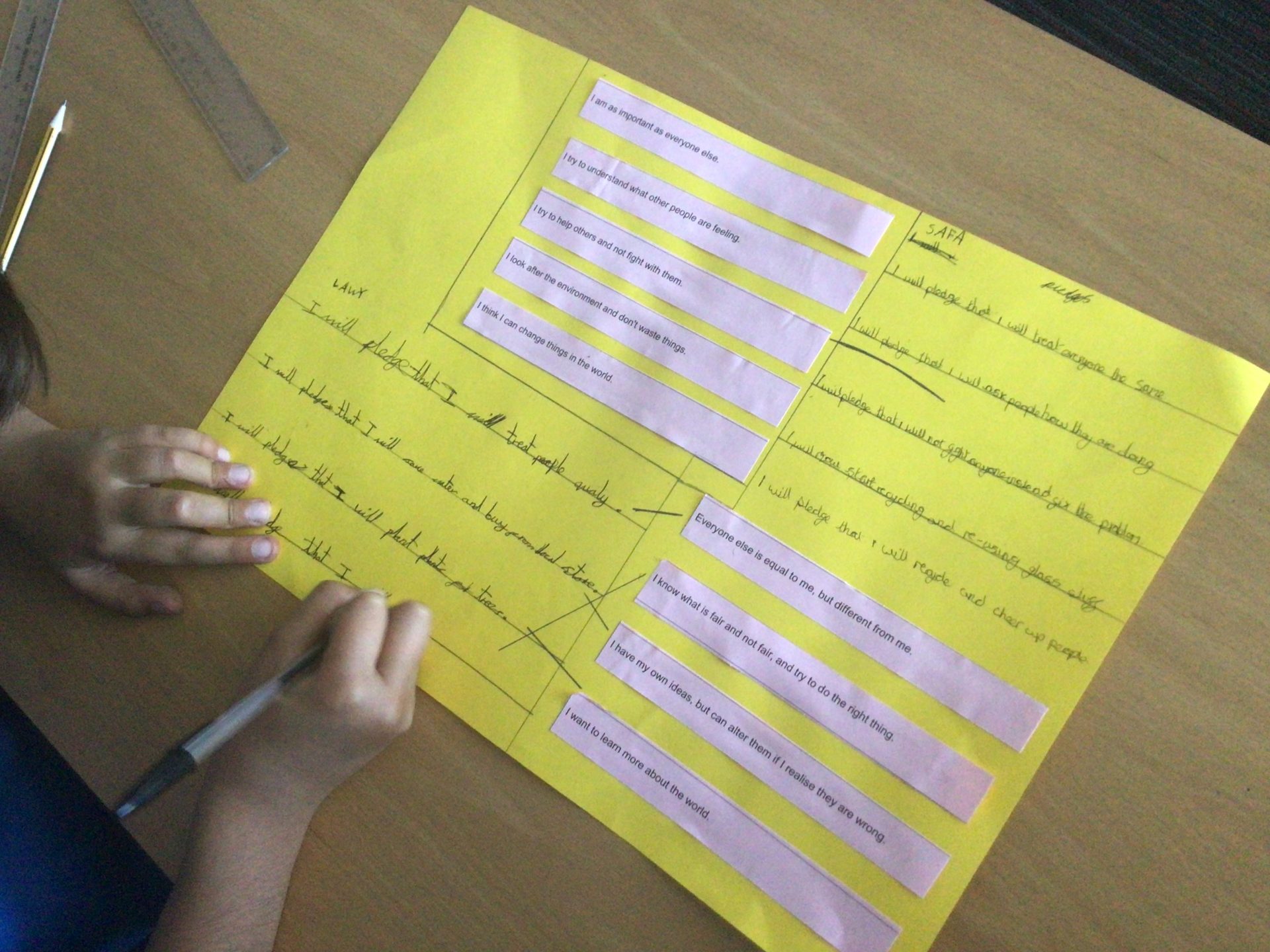 2. To appreciate the contribution of different cultures, values and beliefs to our lives.
We defined the term 'stereotype' and thought about examples. We then began to question stereotypes using evidence, thinking about statements such as 'What fruit and vegetables can be grown in the UK?'. We then began to challenge and question our own beliefs and perceptions about the world.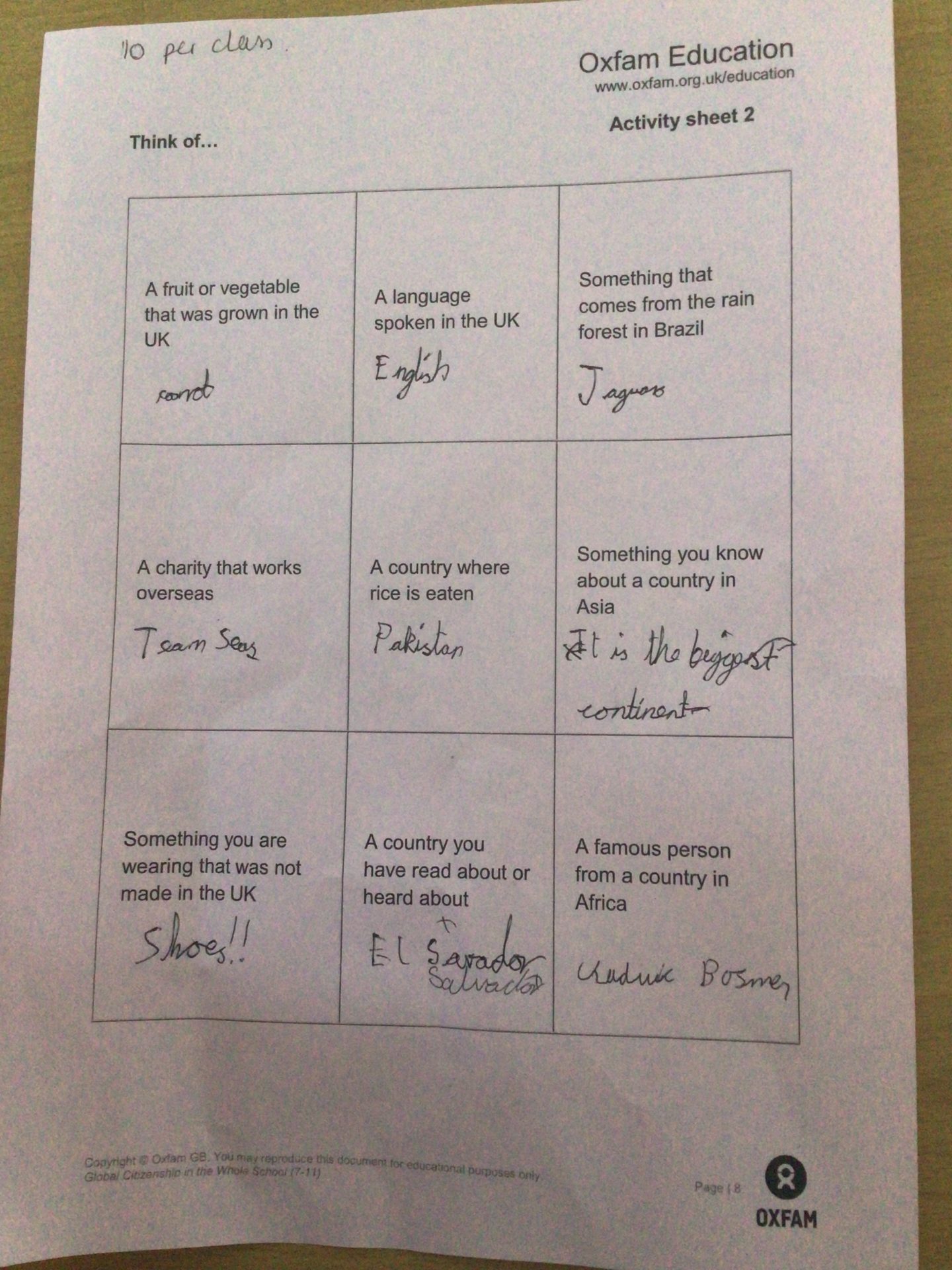 3. To gain an awareness of prejudice and to feel empathy towards others, both locally and globally.
We began by exploring the term prejudice, and started to look at our own preconceived ideas by gathering our perceptions of India as a country. Once the children had discussed their preconceptions, we looked at where they had originated, thinking about films, programmes and books. We then shared with the children some interesting facts that challenged their ideas, such as a village in India is the wettest inhabited place on earth. The children were then given the thoughts of other children when describing a country, and had to guess where they thought was being described. They were amazed to know that all of the statements described ideas of the UK, with most being inaccurate.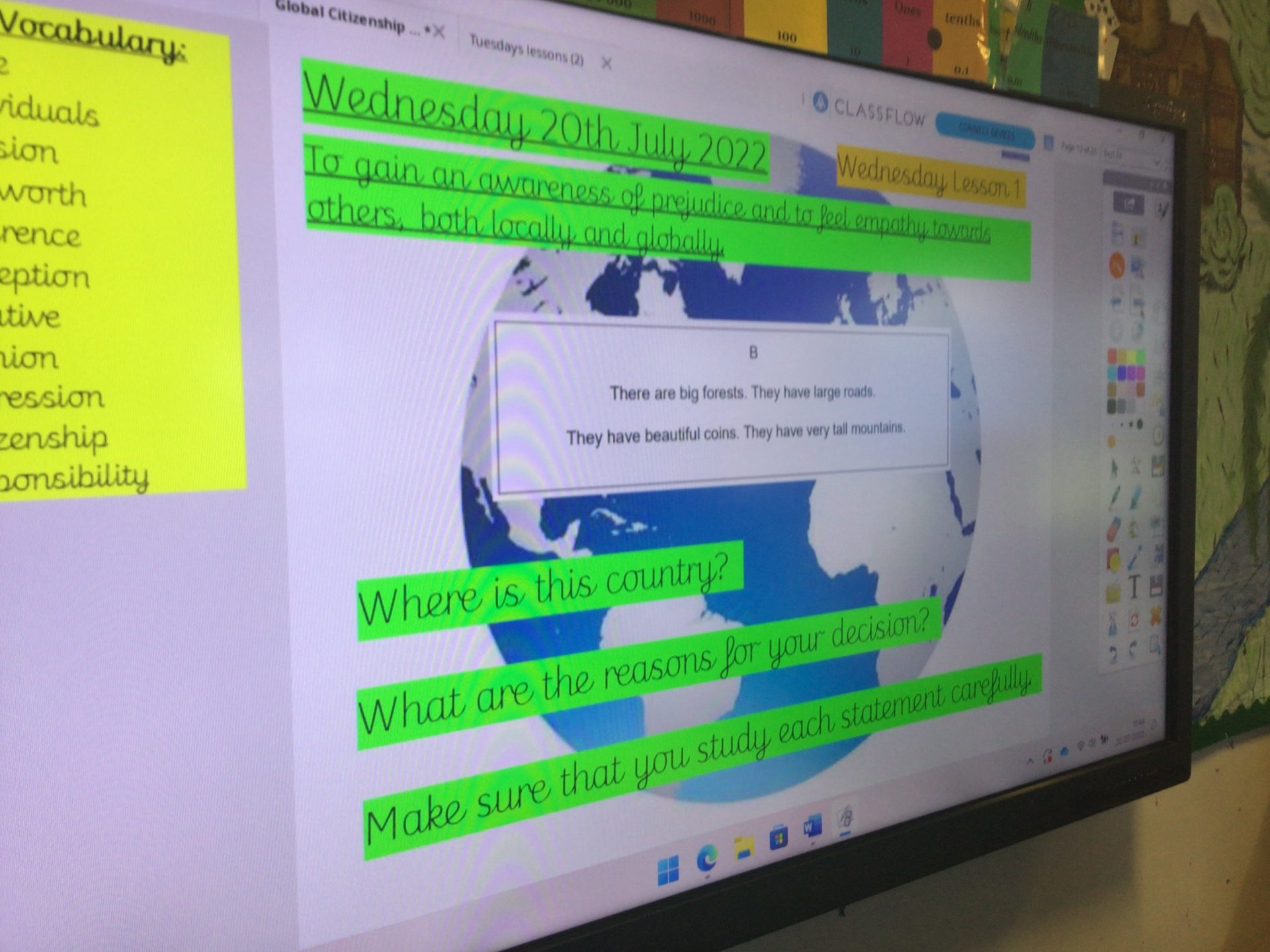 4. To use paint to create a visual poster that displays global citizenship
The children thought about their own vision of global citizenship, exploring symbols that represent British Values. They then used their sketching skills to create an outline and then added detail with paint, thinking about brush size, colour choices and painting techniques.