Good morning Year 6. Well done for persevering with Algebra, a new area of learning in Maths. However, you have shown resilience and continued to and work hard to understand the concept. As you know its Friday and the final piece of homework for this term.
Below is your homework planner for this term. I would like you to complete one piece of homework from this grid every week. All homework MUST be completed with neat handwriting and presentation. This will be checked and if standards are not met you will be asked to do it again. Please send your homework to the Share point below.
https://broadheathcoventrysch-my.sharepoint.com/:f:/g/personal/aneesah_janjua_broadheath_coventry_sch_uk/Eg5RXtY378lMjegQ-ZooHk8BTgKHIz1CLwmXyLPKshyyxg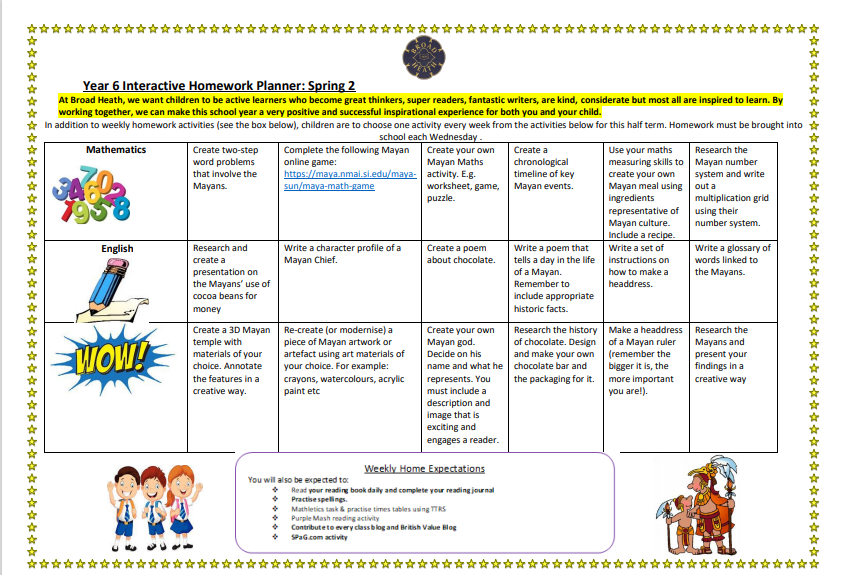 Alongside this, you will be asked to complete Mathletics, SPaG.com, Education City, Purple Mash, TTRS, Maths and English Challenges and Spellings. Please ensure you are checking the blogs and completing your work.