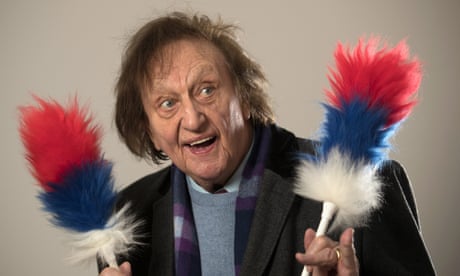 This morning I woke up to some sad news. Sir Kenneth Arthur Dodd, OBE was an English comedian, singer-songwriter and actor, identified by his unruly hair and protruding teeth, his red, white and blue "tickling stick" and his upbeat greeting of "How tickled I am!" died at the age of 90. I remember watching many of his Saturday night shows and he was a fantastic British comedian who always got his timings of joke to a perfection. Although Ken Dodd may be a bit before your time, he was an amazing comedian and contributed greatly to the lives of many people.
It is lovely to acknowledge British talent. One of his famous songs was called 'Happiness' which was mimed by broad Heath a few years back.
Have a listen and watch our version of it.