Hello Year 5, I hope you are enjoying your weekend. This week we have been looking at addition and subtraction. We have learned how to exchange and why it is important. Please remember the rules and work these sums out in your intervention homework book. If you have not got your book, collect it from me on Monday. Do not put the answers on the blog. Just let me know you have done the work.
This work is for: Tahiyaan, Zahra, Shaikh, Samanta, Jaydon, SHuqraan, Asim, Haaris, Israa, Sara, Abdul and Taha.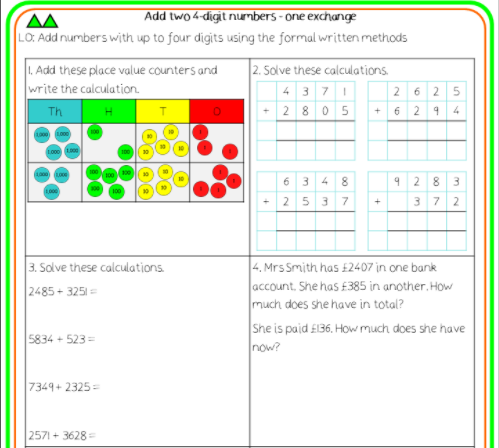 Question 4 for adding is a word problem. Have a go. Annotate the key information like i showed you.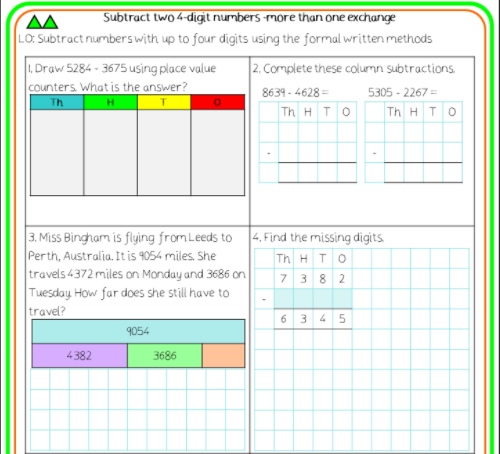 I would like you to have a go at question 3 and 4 please. Think about inverse for question 4.