Welcome to our shape, space and measures blog!
We are continuing with our transport theme and exploring shapes in transport.
Bronze
Let's sing the names of 2D and 3D shapes…
What 2D shapes can you see in the pictures?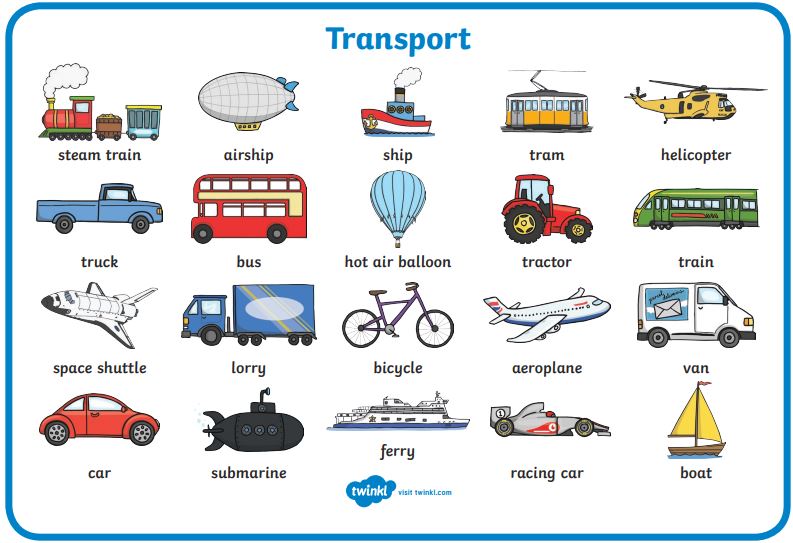 Watch the Mrs Maker Video below and use a range of different objects in your house to draw around to make your own transport. Name and label the the different 2D shapes.
Silver
Please complete the task below and send us a video of your child talking about their picture using the keywords.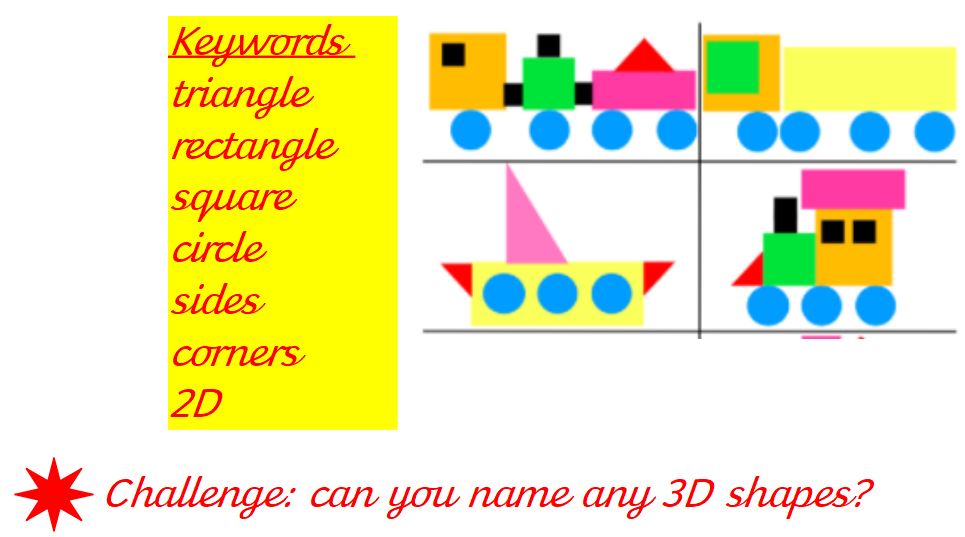 Gold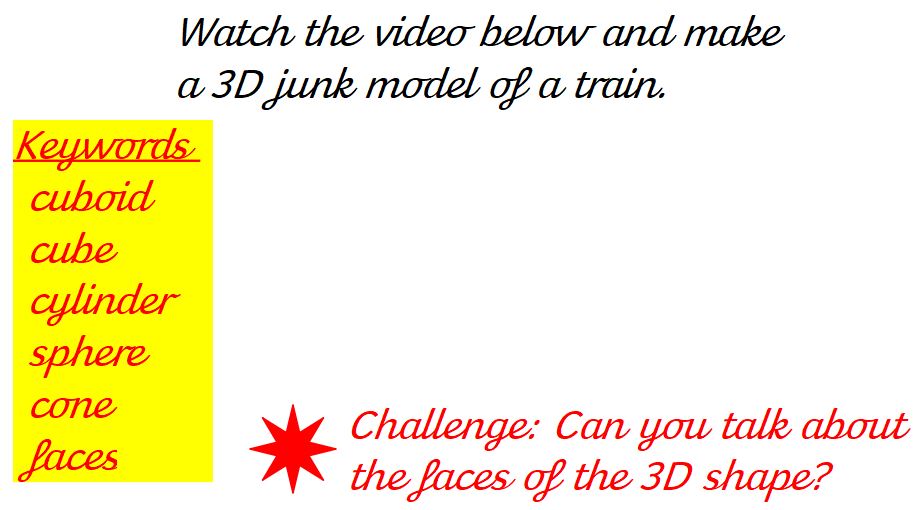 Please send your videos and photos to the links below: