Today for World Book Day, I know you have been looking at the story of 'The Ravenous Beast'.
What kind of character is the ravenous beast? Is it kind?
Would you be friends with a Ravenous Beast? Why?
Watch the mini lesson below to find out what your activity is for today.

Remember you can use recycling junk or objects found around your house. But your model has to be 3D and scary!!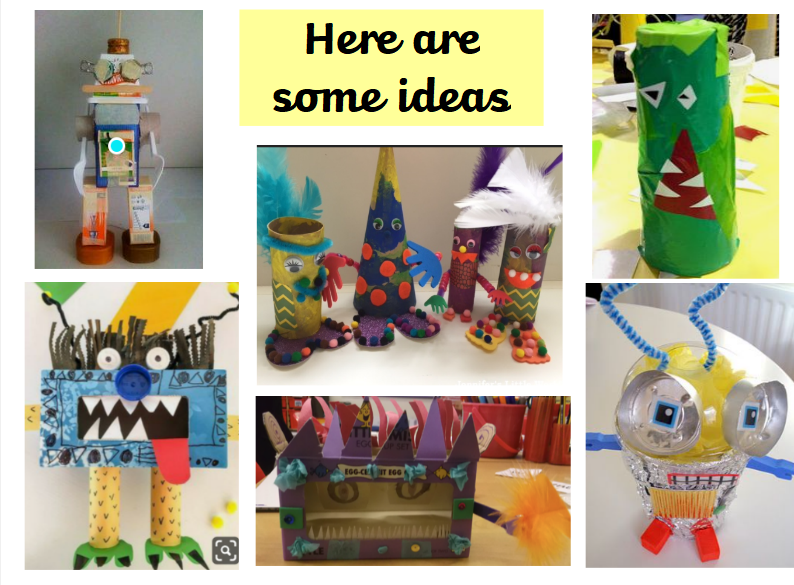 Once you have made your Ravenous Beast. I would like you make a short clip of yourself describing your Ravenous Beast and what it enjoys eating.
Have fun creating a Ravenous Beast and remember to upload your videos so everyone can see your scary beasts!!