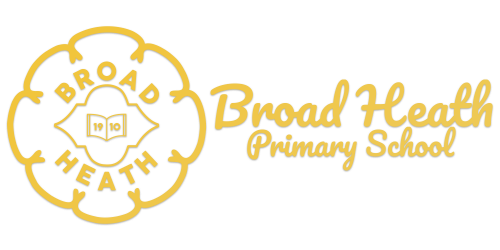 It is a pleasure to be the Headteacher of such a caring, dynamic, and vibrant school. We believe that our mission statement, To Gain underpins every learning activity.
Mr Joss Andrews
Headteacher of Broad Heath
BROAD HEATH SCHOOL IS AT THE HEART OF
THE DIVERSE AND LIVELY COMMUNITY OF
FOLESHILL. THE SCHOOL WELCOMES THAT
DIVERSITY AND AIMS TO ENSURE THAT ALL
PUPILS "GAIN" FROM EVERY ACTIVITY THEY DO,
FROM THE MOMENT THEY COME THROUGH THE
SCHOOL GATES, TO THE TIME TO GO HOME.
Broad Heath aims to offer high quality education that develops caring, confident children with enquiring minds.
We aim to achieve this by:
Creating a positive, constructive and challenging atmosphere in which
children can grow and develop their full potential.
Giving children a wide range of activities that develops independent skills
and furthers their learning.
Providing children with opportunities to achieve high standards.
Originally, Broad Heath was in an old Victorian building in Broad Street, but in April 2000 the school moved to a modern building in St Paul's Road with airy classrooms. It has outstanding playgrounds and plenty of equipment where the children can exercise and have fun. The school is small enough to care for the needs of each individual child, whilst large enough to provide a full, rich and varied curriculum