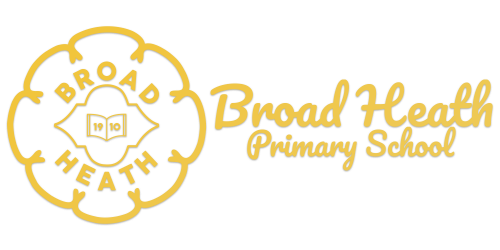 We wish to have excellent home-school links so that you can help in your development of your children achieving their full potential.
AT BROAD HEATH, WE LEAD BY EXAMPLE WITH OUR STAFF MODELLING THE VALUES WE EXPECT THE CHILDREN TO UPHOLD. RESPECT FOR THEMSELVES, OTHERS AND THE ENVIRONMENT ARE CENTRAL TO THE CORE BELIEVES OF THE SCHOOL.
We have an appointed team called our pastoral team that holds meetings, shares key learning opportunities and home visits to ensure protocol and procedures are followed.
The Home School Agreement is renewed each September and assessed with new parents. This clearly sets out the expectations of the child, the parent and the school. We do this because we feel it is very important that we understand and are clear about the role that each person is to play in the home/school partnership. Parents who have difficulty following it will be contacted by the school.
All children from Reception onwards are supplied with a homework book. Each half term parents will be given a forecast about the work their child/ren will cover. Each half term a planner is sent home with specific learning objectives in English and Maths. Homework is set to support these targets, as well as weekly spellings and reading. The extra practise that you can give is vital to success.
We encourage parents to ask questions and to give constructive feedback. You can do this by writing, phoning, or visiting. Parents are welcome to visit the school at any mutually convenient time and we will always find someone who is willing to listen, support or advice. All we ask is that you are fair and allow staff to respond to matters that you raise.
Strong Parent/School partnerships are key for all 'to gain'