Hello 1White. Here is your homework for Spring 1.
Please make sure you complete 2 activities each week.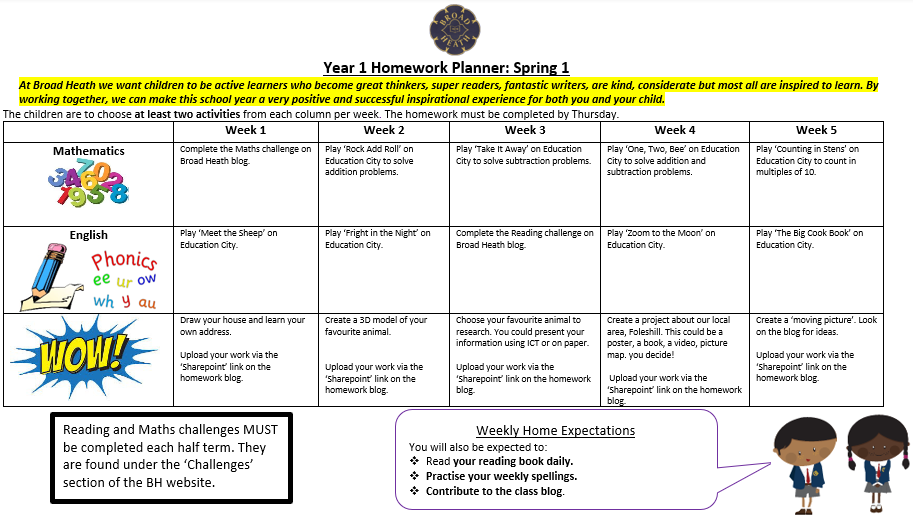 Education City link: https://go.educationcity.com
Do you want to be a superstar speller? If you do, practise your spellings in your homework book every day.
Practise the spellings according to your colour group.
Green and Blue Group Spellings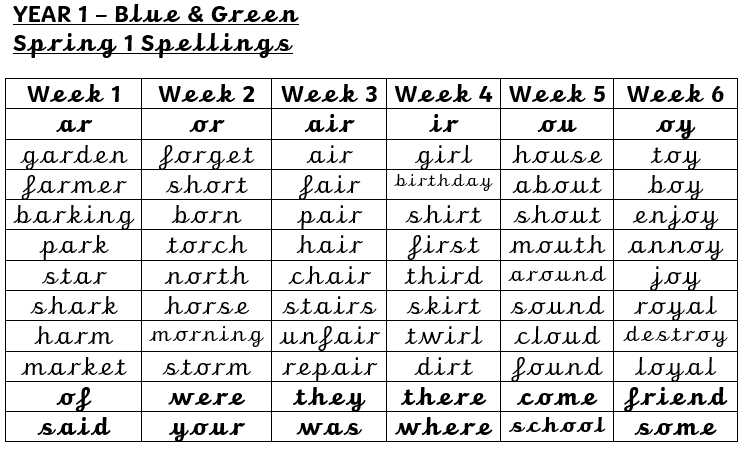 Yellow and Orange Group Spellings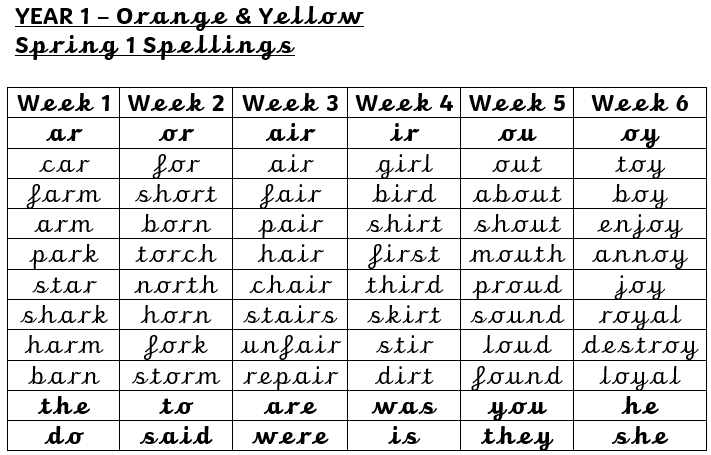 Red Group Spellings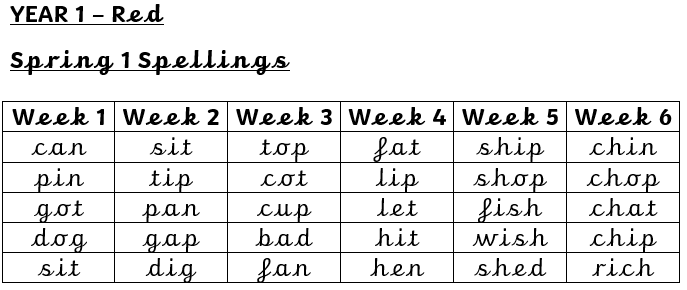 As always, please use the sharepoint link to upload your brilliant WOW homework.

1W UPLOAD HERE