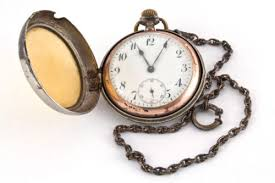 Did you know that Coventry was famous for making watches? We are going to make our own clock face, but before we do, read on to find out all about the history of watchmaking in Coventry.
The first watch and clock maker in Coventry was Samuel Watson, who was sheriff of Coventry in the 1680s. He was one of the most famous clockmakers in England and made clocks for King Charles II and Sir Isaac Newton.
In 1727, a watchmaker names George Porter became mayor of Coventry. Growth of this skilled industry grew rapidly. Watchmakers, such as Bonniksen, worked from home in their workshops and the upstairs back of the house, known as 'top shops'. Rotherhams in Spon Street were known for their highly skilled craftsmen.
The main period of watchmaking in Coventry was from the 1740s up to about 1920. During this period Coventry was one of the main centres of watchmaking in England and several thousand people were employed in the industry.