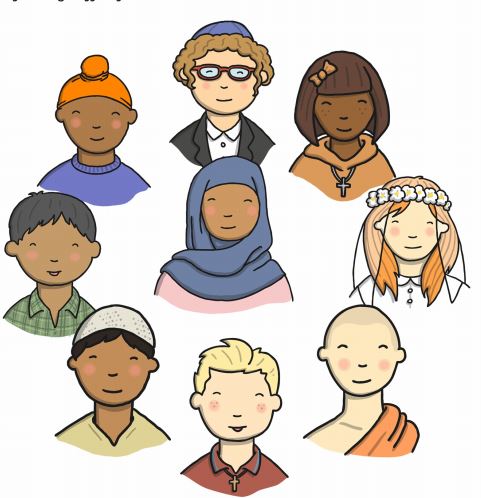 ALL religions that we have learnt about this year teach us that EVERYBODY is valuable and unique. This also links to our British values…
It doesn't matter which religion we follow, what colour skin we have, whether we are boys/girls, adults/children, tall/small…. we are all EQUAL. We are ALL special in different ways.
Think about the children in your class. None of you are exactly the same!

You are good at different things. You speak different languages. You have different skin colours. You have different hair styles. Some of you wear glasses. You follow different religions. The list could go on…

But one thing to remember – you are all LOVED! You are all SPECIAL! You are all AMAZING!
CHALLENGE
How are you unique? What makes you special?

You can comment on the blog OR draw a picture of yourself and write the ways you are unique around the edge.
Send any work to Y2upload@broadheath.coventry.sch.uk