Hello Year 2. Hope you are all well and keeping safe. 😊
In today's English lesson you will having a go at making a factual documentary in the style of Sir David Attenborough about tigers.🐅
Watch the videos below. Listen carefully to the way in which Sir David Attenborough narrates the videos and uses his voice.
Please watch the teaching video below for your activity.
A copy of the text is below or can be downloaded using the download button at the end.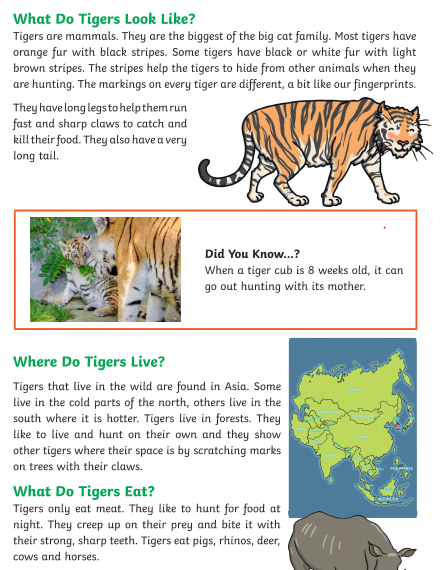 All groups to complete the activity below.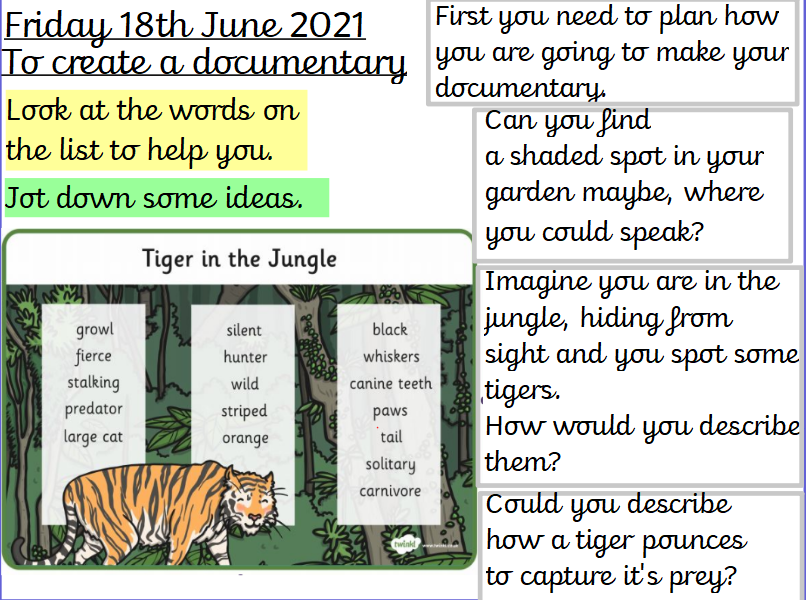 Please upload your videos to the link below. We look forward to watching your wonderful documentaries.😊🐅