Hola Clase! This week we learnt how to share our likes and dislikes for colours in Spanish. We practiced these verbally in class. I would now like you to write these sentences on the blog.
Use these prompt sheets below to help you:-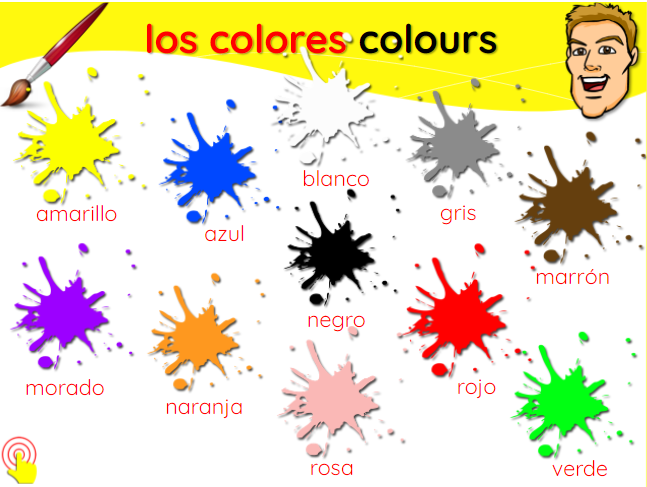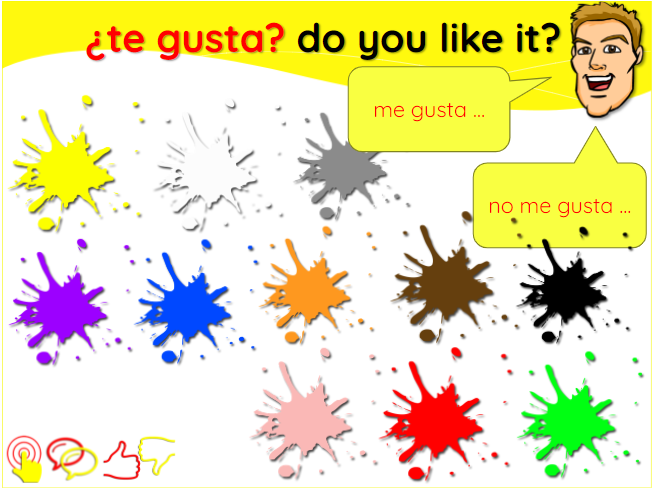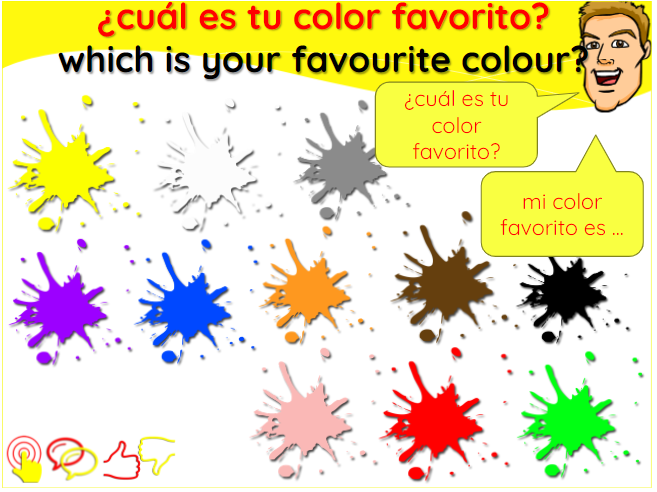 Here are my model sentences – please use these examples to write your own sentences:
Me gusta azul.
No me gusta amarillo.
Mi color favorito es el azul.