Good Morning Year 4!
For today's PSHE lesson, I would like you to do the following:
Please start by writing today's date and title in your homework books, neatly written and underlined neatly with a ruler.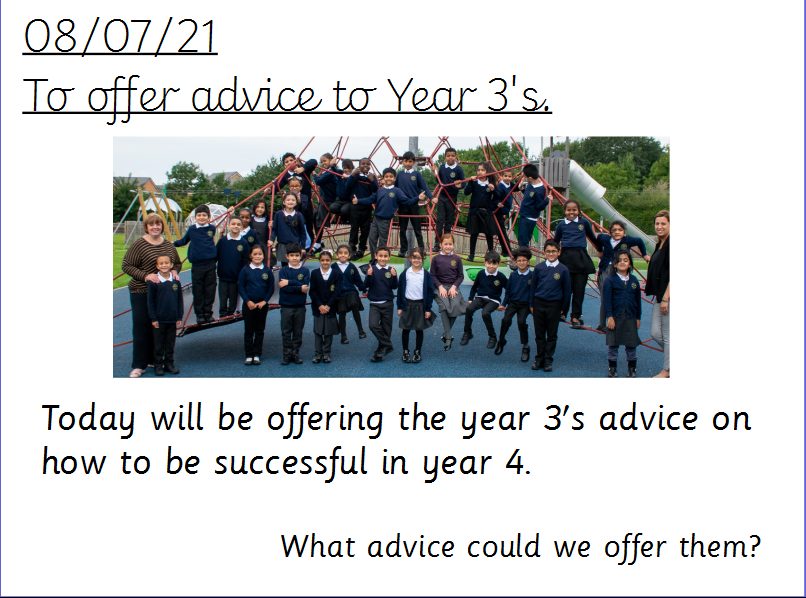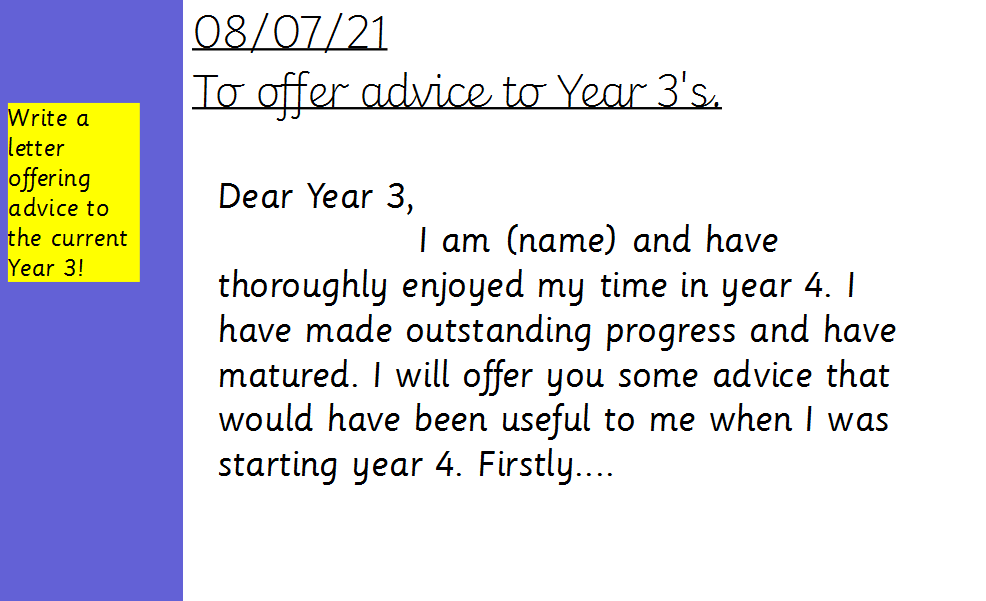 Once you have completed today's learning, I would like you to upload your work to the sharepoint first, then leave a comment on the blog. This helps your Year 4 teachers to find your work and then be able to mark it, giving you feedback. Thank you!