Good morning Year 4!
Here is today's PSHE work that I would like you to complete. Please complete all tasks and upload to the sharepoint.
Once you have uploaded your work, leave a comment on the blog to let us know, so that we can give you feedback. Remember, if you are struggling then please ask for help.
Thank you!
Please begin by writing today's date and title in your homework books. Remember… neatest presentation :)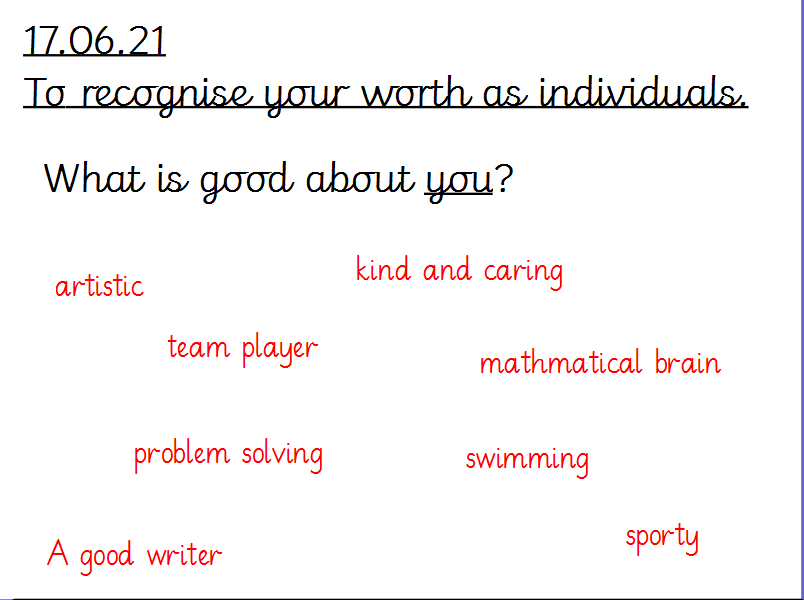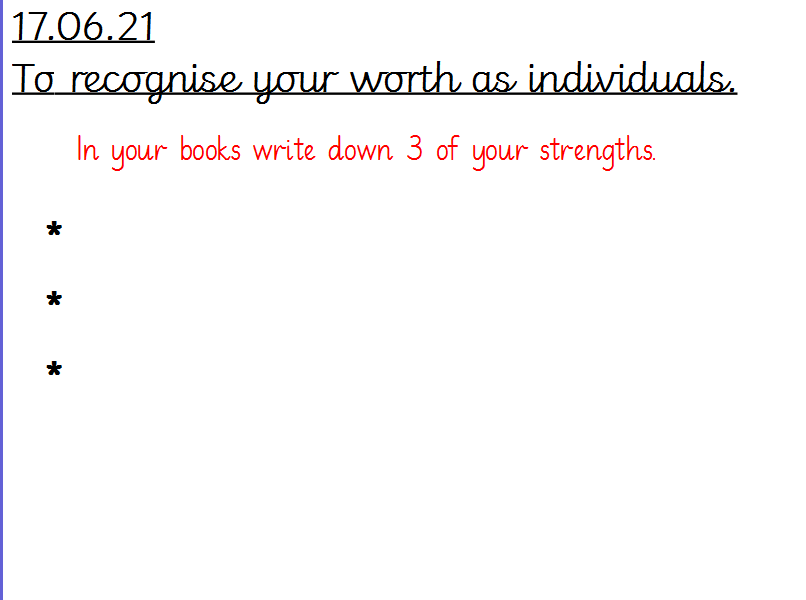 Each one of us is different, in a special way. We all have our own unique characteristics, qualities and we should be very proud of these. Have a think about your own special characteristics and qualities. List as many as you can.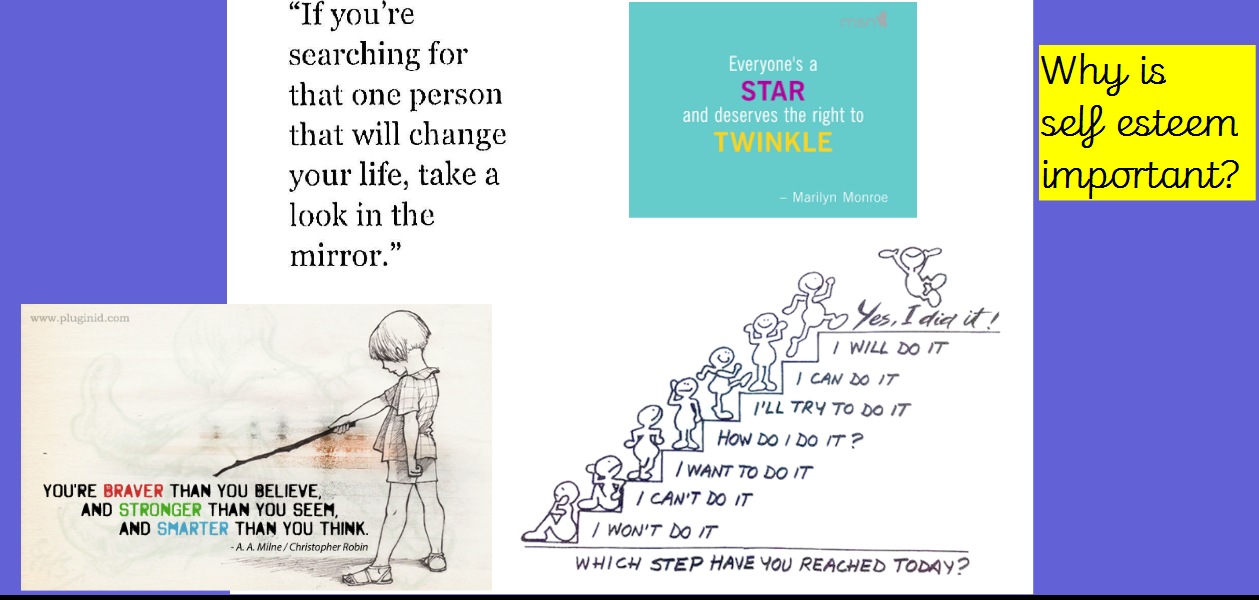 Let's reflect on why self-esteem is important. Why do you think it is important and how can having strong self-esteem help us in our daily lives? Take a look at some of the self-esteem boosters provided below.
Self-esteem boosters:
Extra Task: Write down what you are going to try and what your goal is.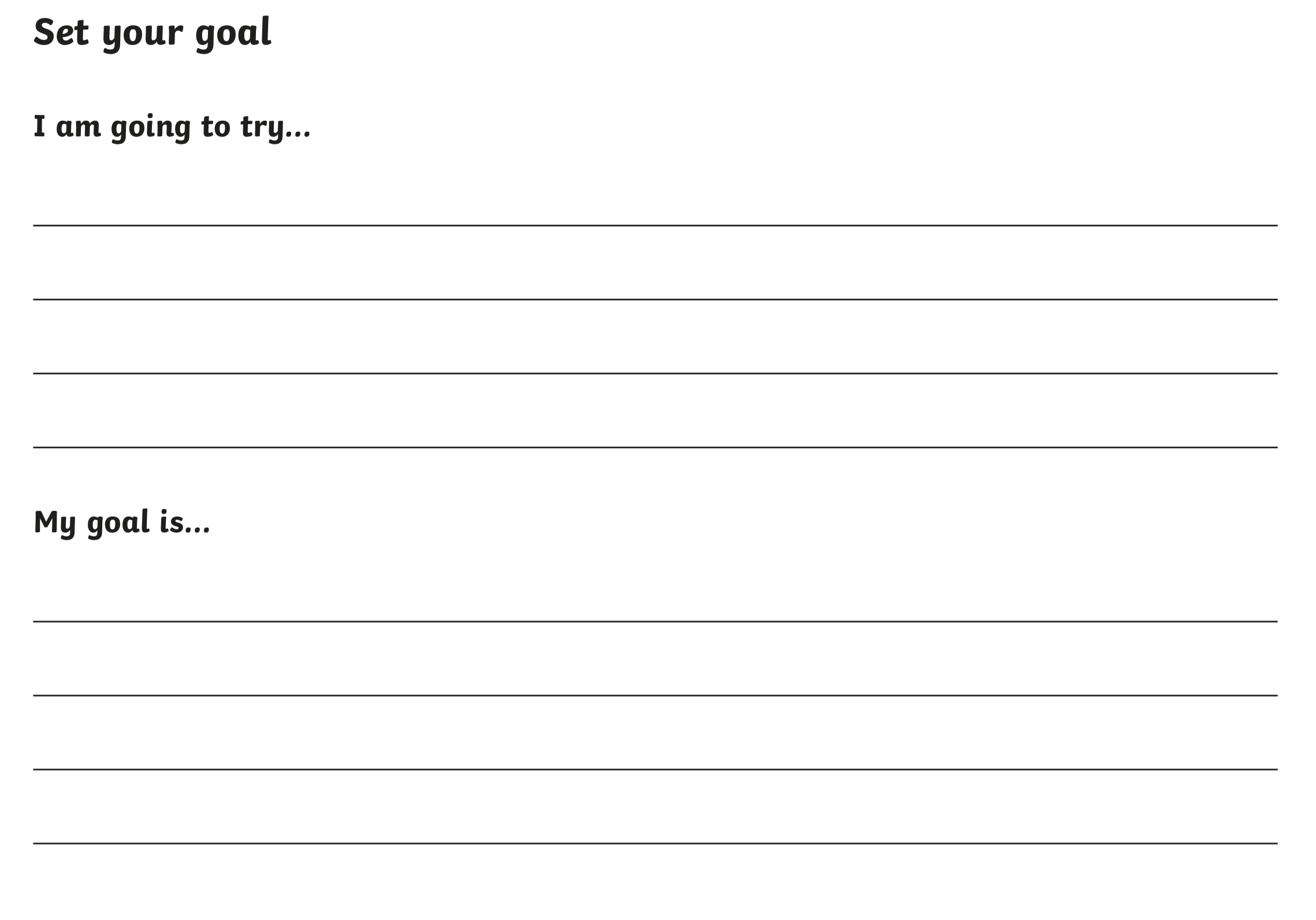 Challenge: