Good morning Year 4! Hope you are all safe and well. Welcome to our second PSHE lesson during home learning.
Well done for those of you who completed last week's PSHE work.

Today, we will be learning about celebrating the achievement of others in our class.
To begin with, please write today's date and title in your homework books, with neatest handwriting and underlined neatly with a ruler. Remember… presentation is key! 😃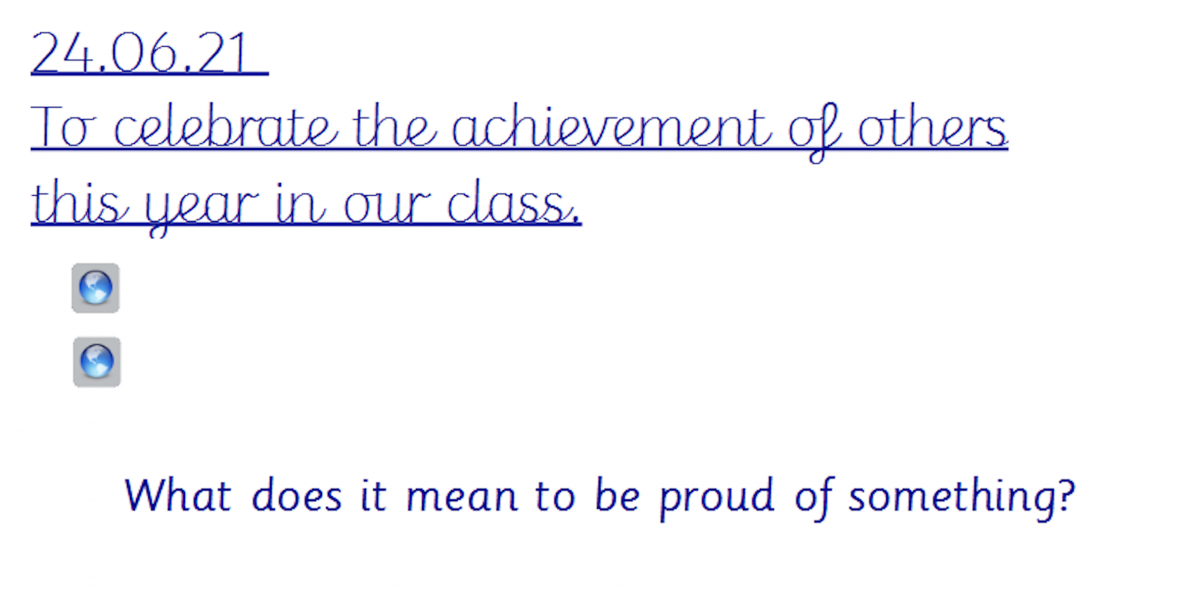 As a starter, have a think about what it means to be proud of something.
Can you name a time you were most proud of an achievement in your life? How did it make you feel?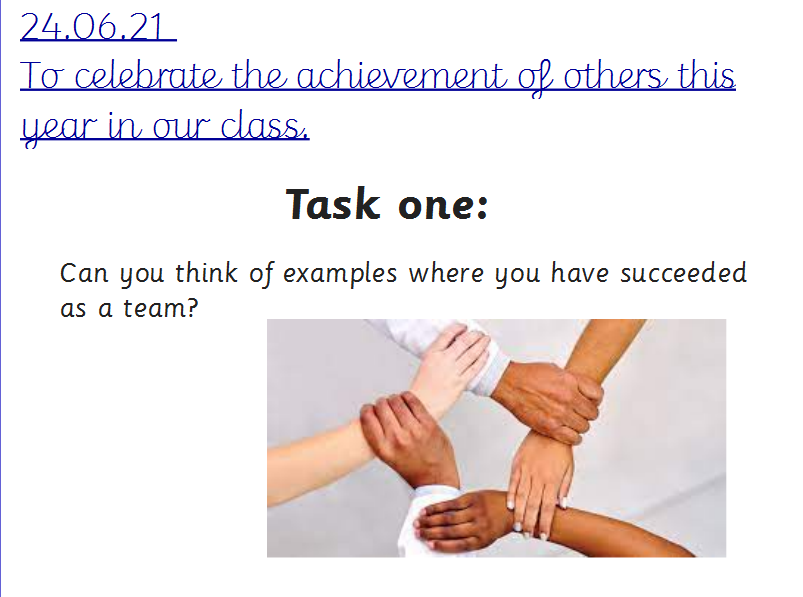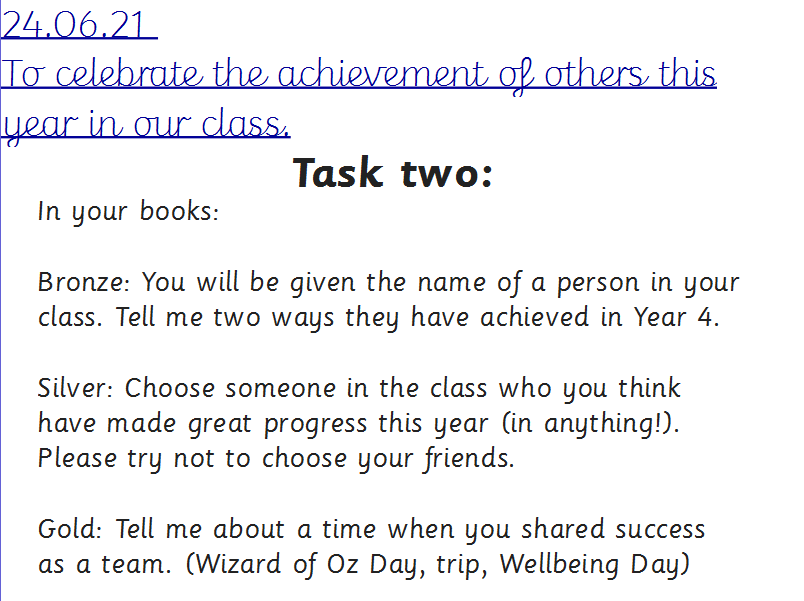 For the Bronze task, you may choose anyone from our year group. Give two examples or ways they have achieved this year in Year 4.