As part of our learning in English this term, Year 4 have been learning all about play scripts. In particular, we have been looking at 'The Wizard of Oz'.
To celebrate the end of our topic, we have had a 'Wizard of Oz' day in Year 4, where children had the opportunity to enjoy a range of activities such as poetry and music, and drama. To end our day, children performed their play scripts to the rest of the class.
What a fantastic way to end our topic, showcasing our learning and using skills such as knowledge, teamwork, communication, empathy, brilliance and resilience. Please take a moment to look at the highlights of our special day below.
Poetry and Music:
We thought about the role music and song play in films and television productions. We discovered that this was a way to convey emotions and feelings, in addition to providing a vehicle to tell the story further. We then looked at the song 'Follow the Yellow Brick Road' from the Wizard of Oz, and explored rhyming patterns and effect. We then had a go at creating our very own song/chant linked to the scene we were acting out from the story. We made sure that it had a rhyming pattern, and was appropriate in conveying the emotions from the scene.
Drama:
We looked at the way in which the characters performed on stage and used this to rehearse our performances. We used movement, facial expressions and body language to portray the characters of the Wizard Of Oz.
Props:
Children made their own headbands for their characters.
We also did some character hot seating, thinking about character thoughts and emotions. We used values such as empathy. We finished the workshop with some story telling, using communication, knowledge and resilience.
Well done Year 4 for all of your hard work and efforts! Your costumes looked fab!
Take a look at our gallery!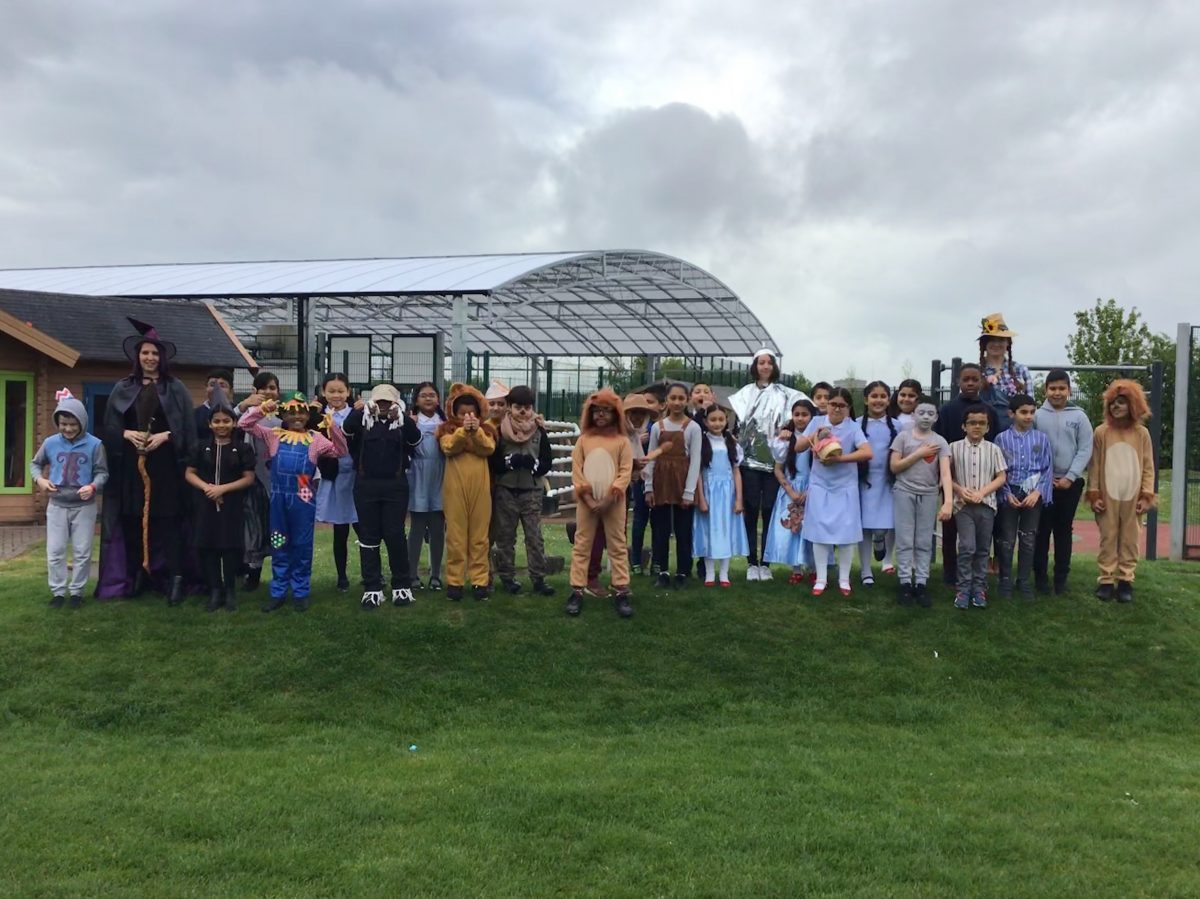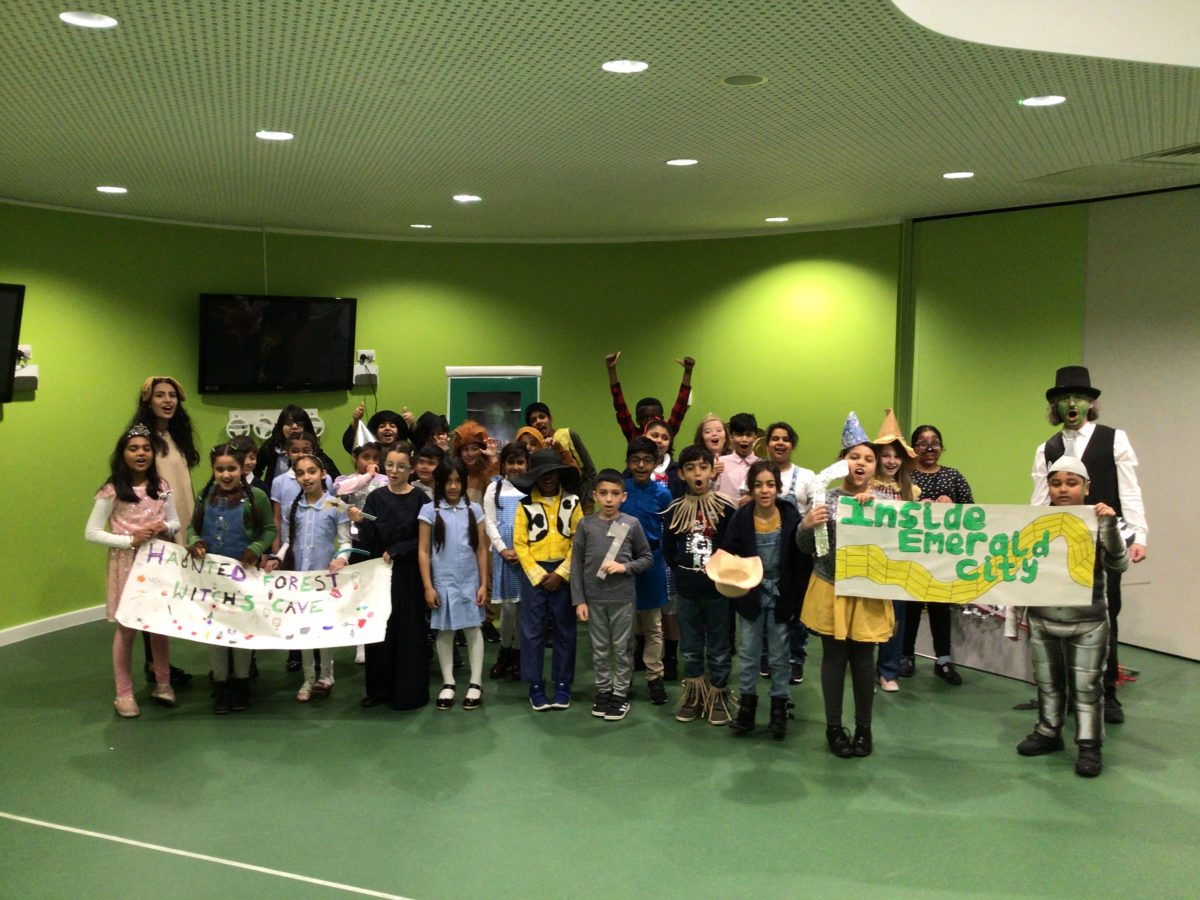 Please answer the questions below:
Which part of the day did you enjoy most and why?
What are the main features of a play script?
What did you enjoy most about your performance and why? What could be improved in your play script/performance?