5 Blue have been looking at disabilities today as part of 'This is me' week. We discussed disabilities that can be seen, and also those that are invisible. The children thought about how people with disabilities are able to continue to do every day things, and how challenges are overcome. We decided that disabled people were inspirational, and that equity plays a part in ensuring that opportunities are not only equal, but fair too. 
Watch Alesha's story about her life with the medical condition Asthma, and answer the questions below.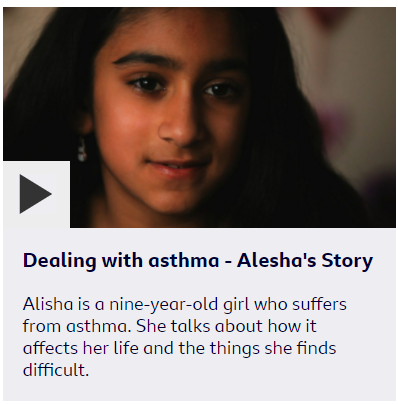 https://www.bbc.co.uk/teach/class-clips-video/pshe-ks2-dealing-with-asthma/zm8jxyc
What is Asthma, and how does Alesha keep it under control?

How do her friends support her to ensure she is included?

What challenges does Alesha face?

What are the causes and effects of Asthma?

Research what to do in the event of someone having an asthma attack. What should you do?