Spring 1 – Week 1 Overview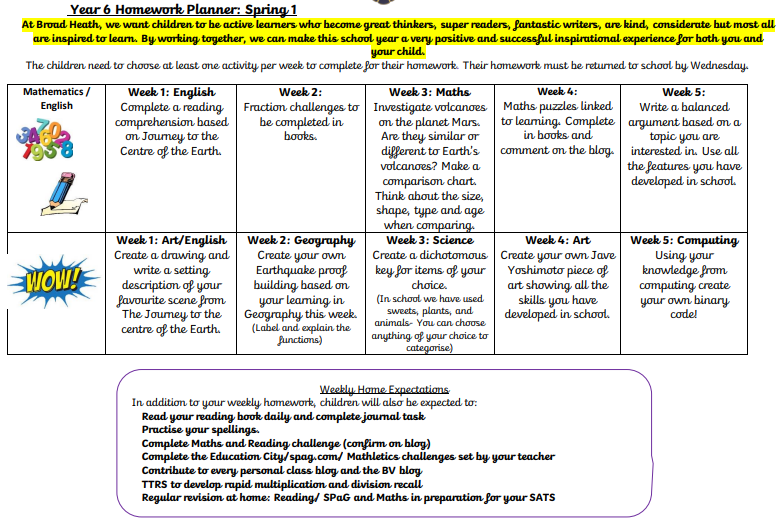 This Week's Homework
Grid Homework Activities
Setting Description for Journey to the Centre of the Earth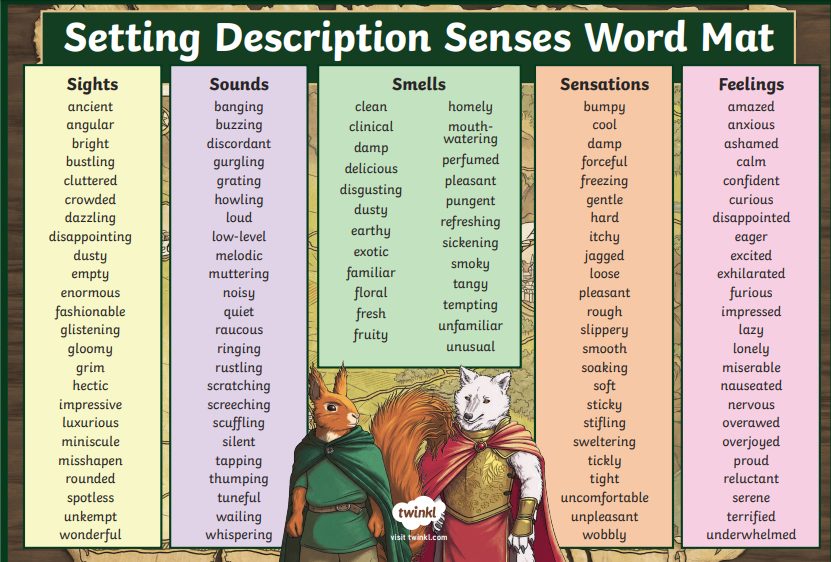 6W – please complete your checklist

6 Red Jemisons
(2 tasks from each section via Education City)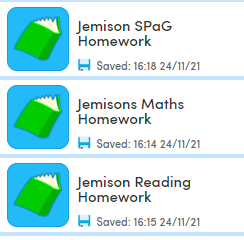 Mathletics – Fractions
(4 tasks set on Mathletics).
SPAG.com
Reading journal and challenges completed
Week 2 Spellings – To be done in your books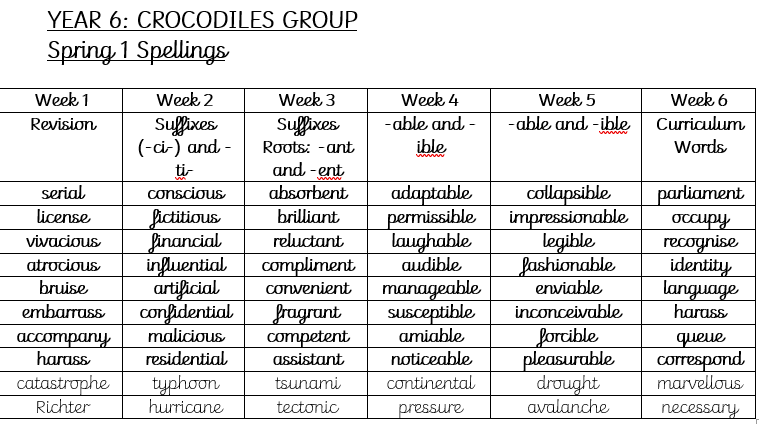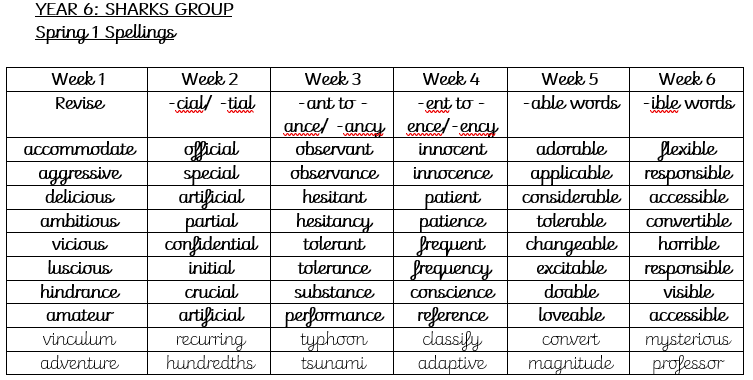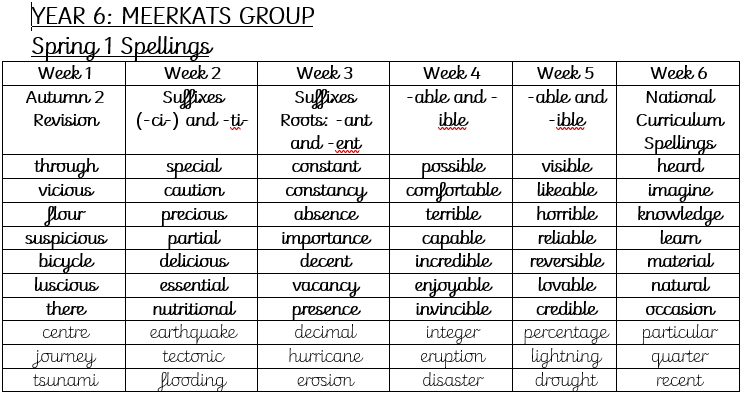 Expected: Show a variety of sentence types.
(Sentences must include a fronted adverbial, commas, adjectives and conjunctions)

Jemisons: You must include expanded noun phrases and capital letters for proper nouns.