Today, 5 Blue have been exploring that mental well being is a normal part of daily life,in the same way as physical health.
Activity 1: The children were given different scenarios where they were having negative thoughts. They had to find suggestions to keep their minds positive.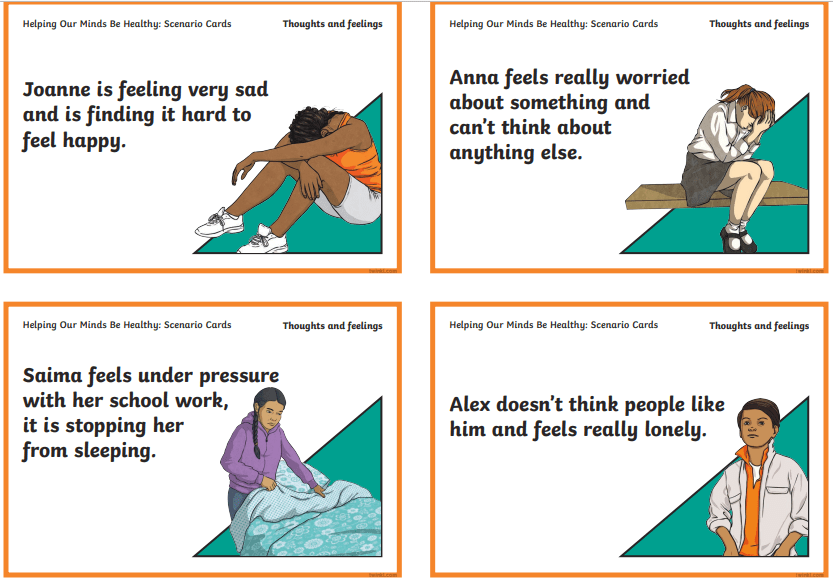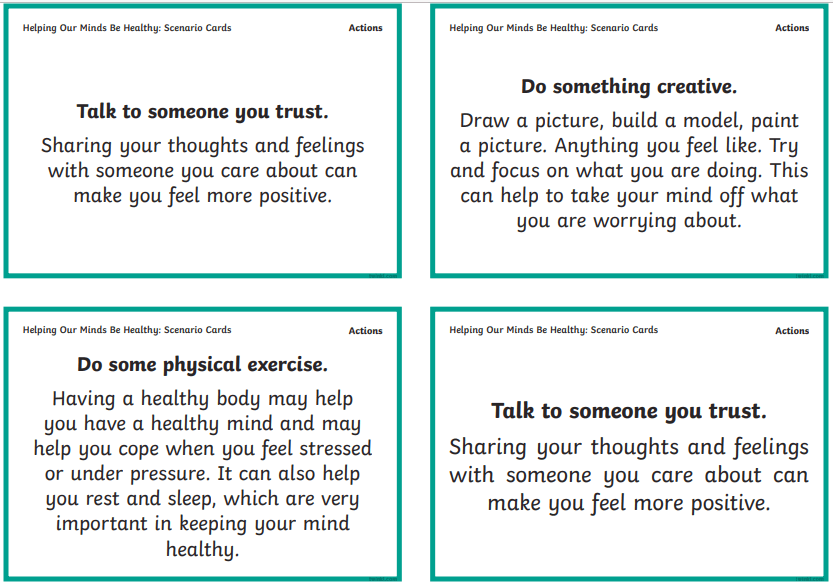 What activities could you think of to keep your mind healthy and happy?
Activity 2: To create a poster promoting positive well being.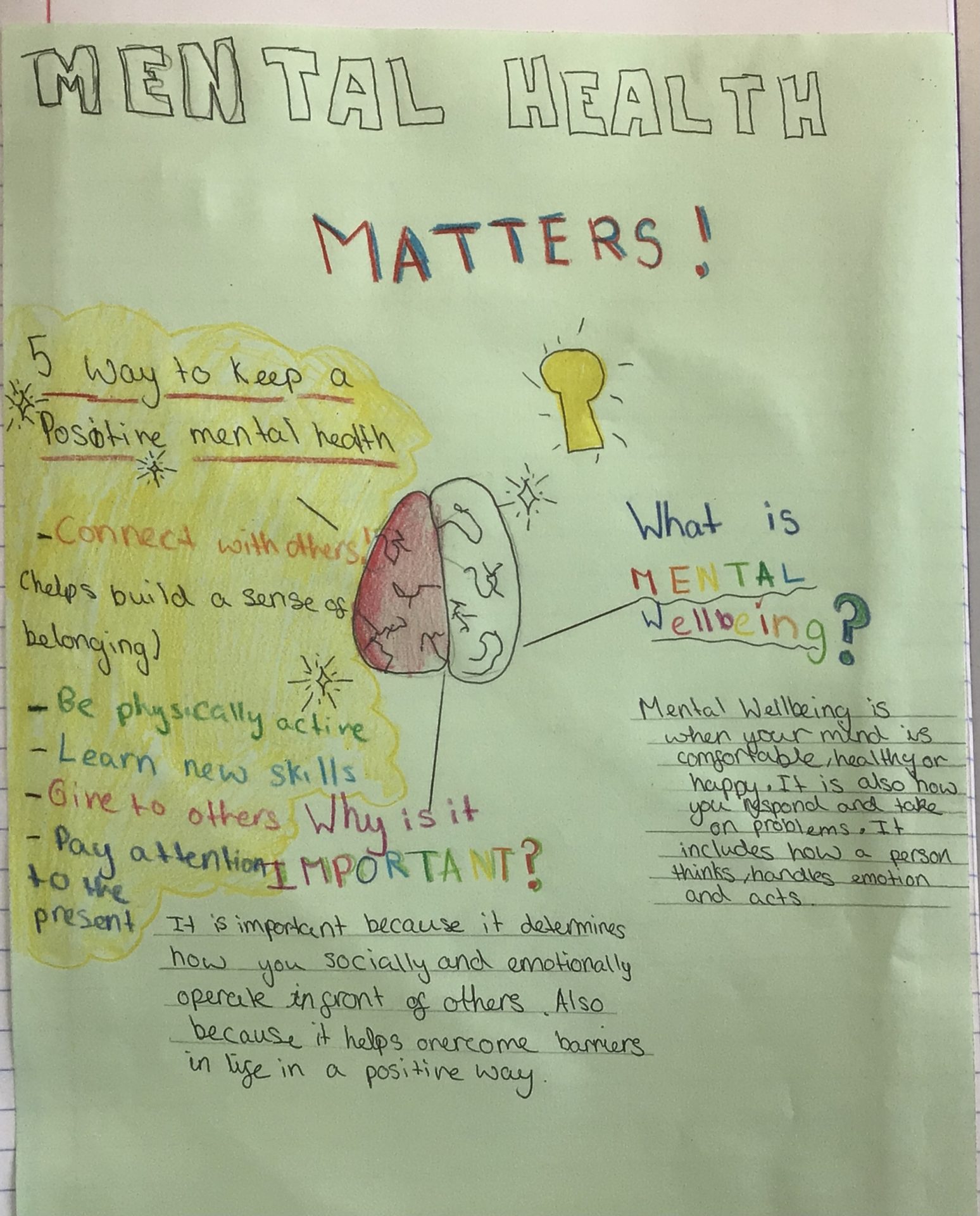 Activity 3: To identify how to solve mental health problems