For World book day, we have been learning about The Hobbit by J.R.R.Tolkien.
Throughout the day we watched extracts from the film The Hobbit and read parts from the book too.
We have developed an understanding of the story line, made inferences, developed language and vocabulary through drama.
Costumes
We have had some wonderful 'The Hobbit' inspired costumes, well done for all your effort!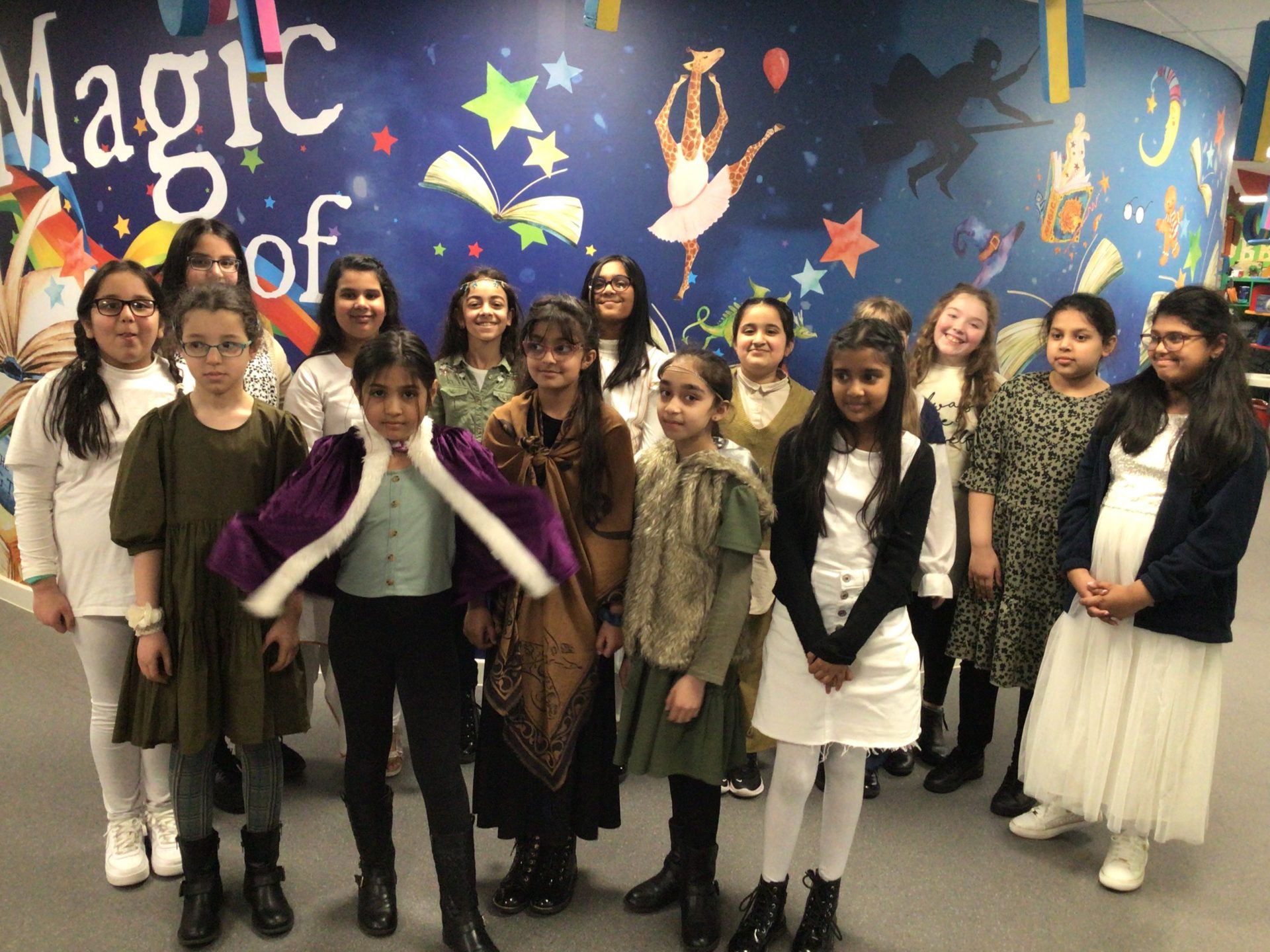 Wanted poster
We created wanted posters for the Dwarves. We thought about their behaviour and appearance. Which words would you use to describe the Hobbit? How would you describe the Dwarves? Why did we create a wanted poster for the Dwarves?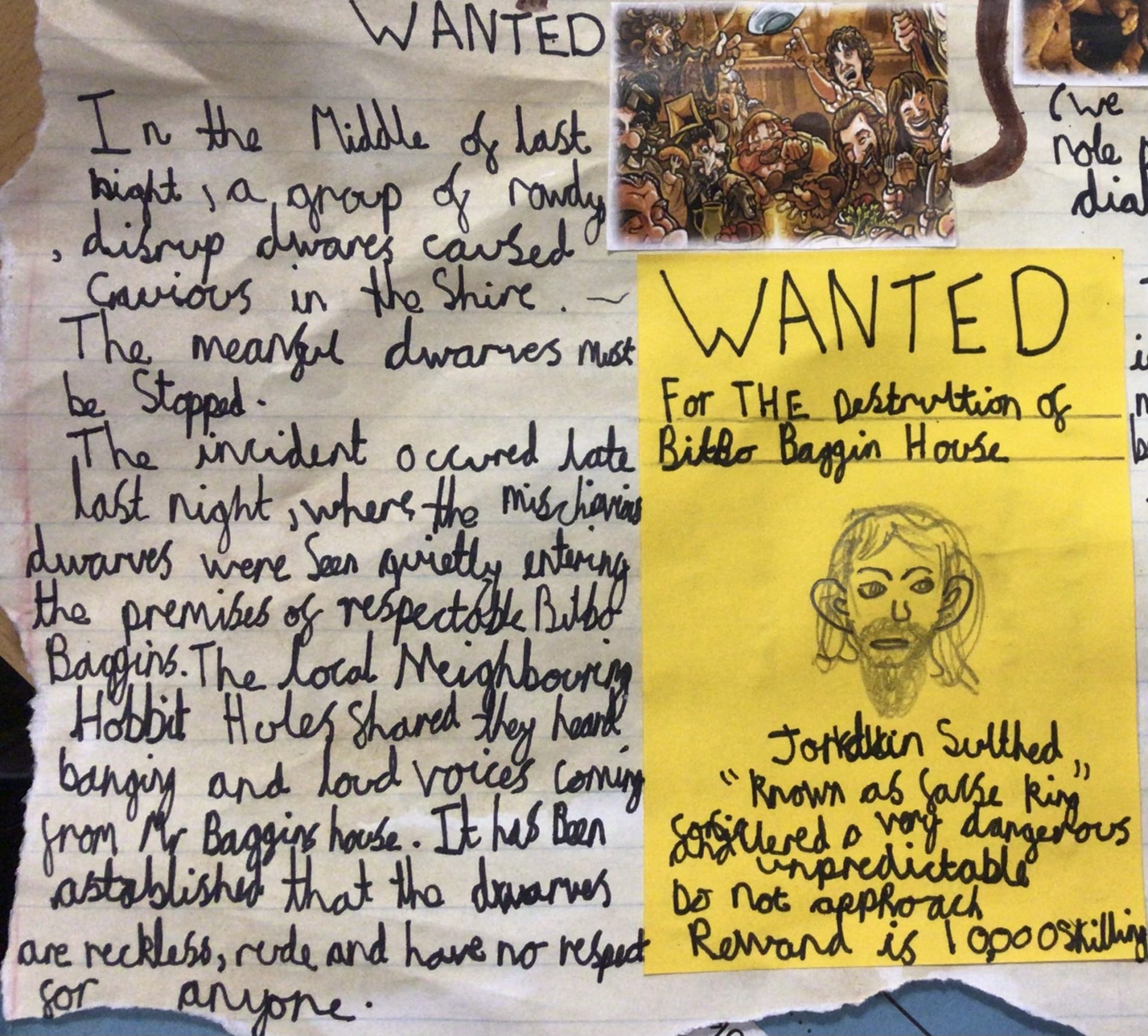 Drama
We thought about dilemmas the characters faced on their quest. One of these being TROLLS! We acted out this scene in groups, please see our video!
Descriptions of Gollum
We watched a video clip of Gollum and wrote our own description of him. We thought about his characteristics, personality, the way he moved and where he lived. He was certainly an interesting character to describe!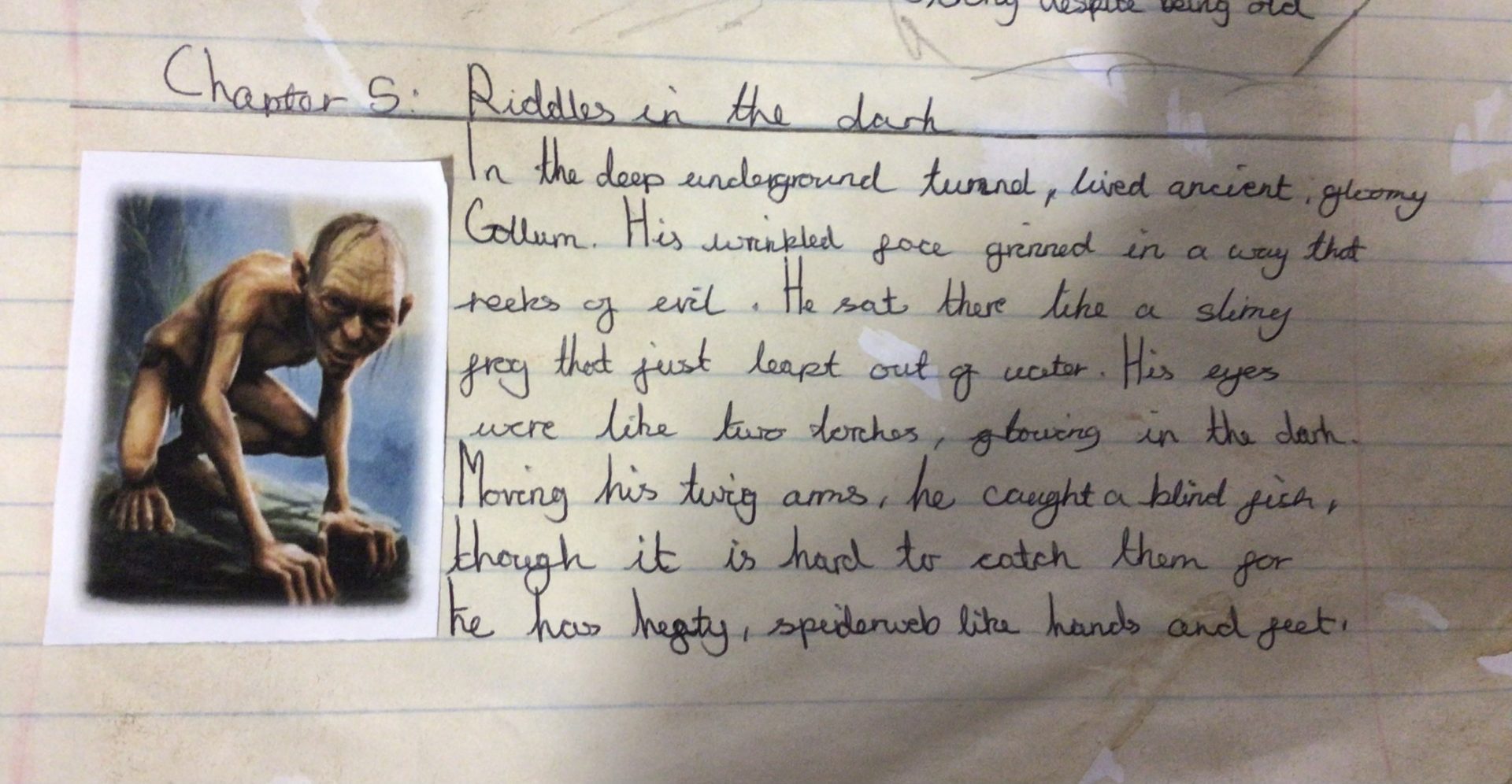 Inference and Imagery
We read a description of the dragon Smaug, and used our inference skills to create our own illustration of him. Some of us created poems about him, based upon the existing works of Tolkien.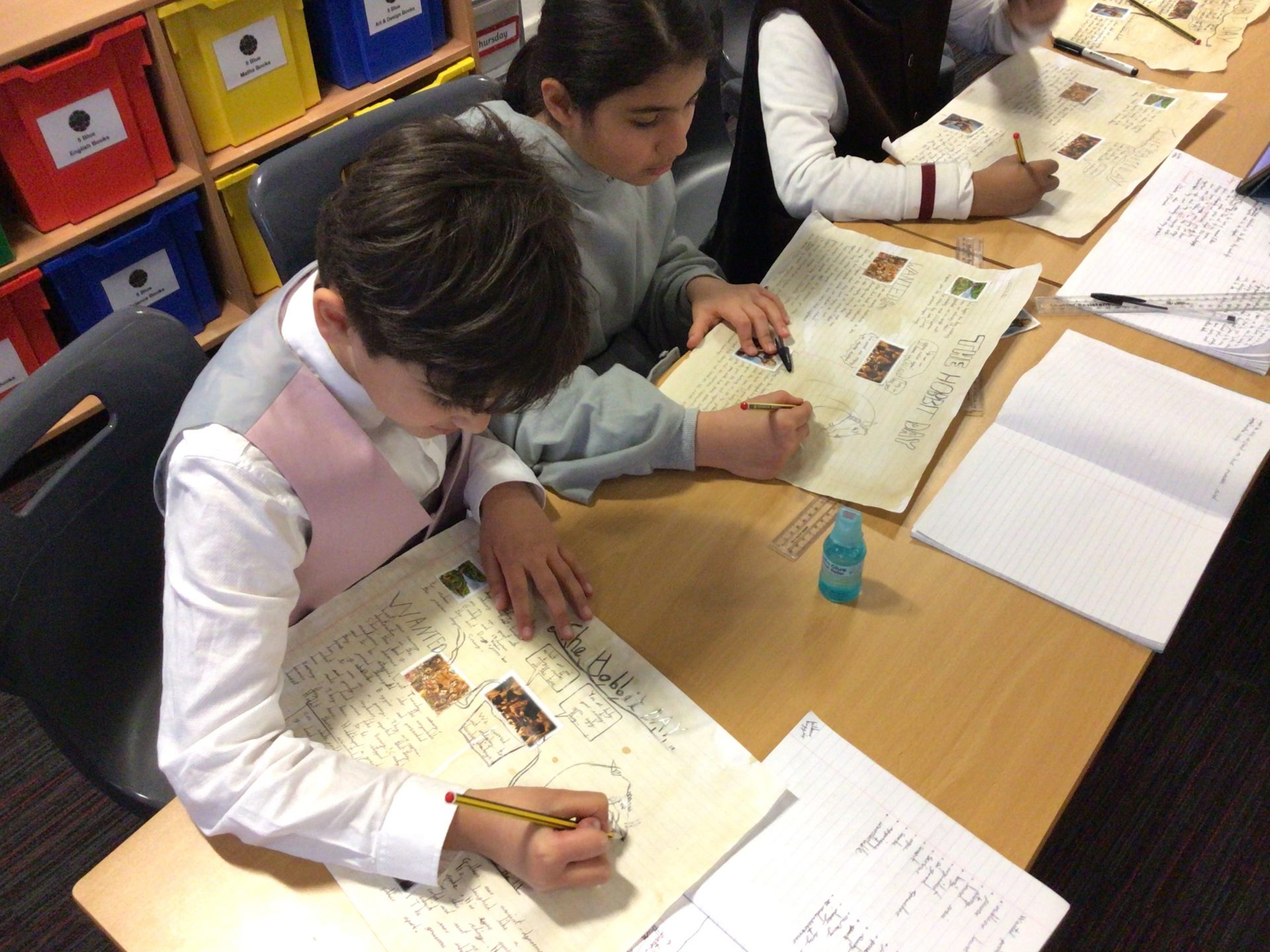 Our Hobbit Day page
Well done Year 5 Blue on a brilliant Hobbit inspired World Book Day! We hope you have enjoyed your introduction to 'The Hobbit', and we look forward to starting this new unit of work very soon!