The children in 2 Blue enjoyed another day of Health Week fun today, learning how to keep their bodies healthy in addition to taking part in some brilliant body healthy activities. Please see the gallery below to find out what we did!
Fruit Kebabs
Following their visit to the greengrocers yesterday, the children used the food they had purchased to create a healthy fruit snack. They learnt how to do this following instructions and were able to do this safely. Which was your favourite fruit? Why?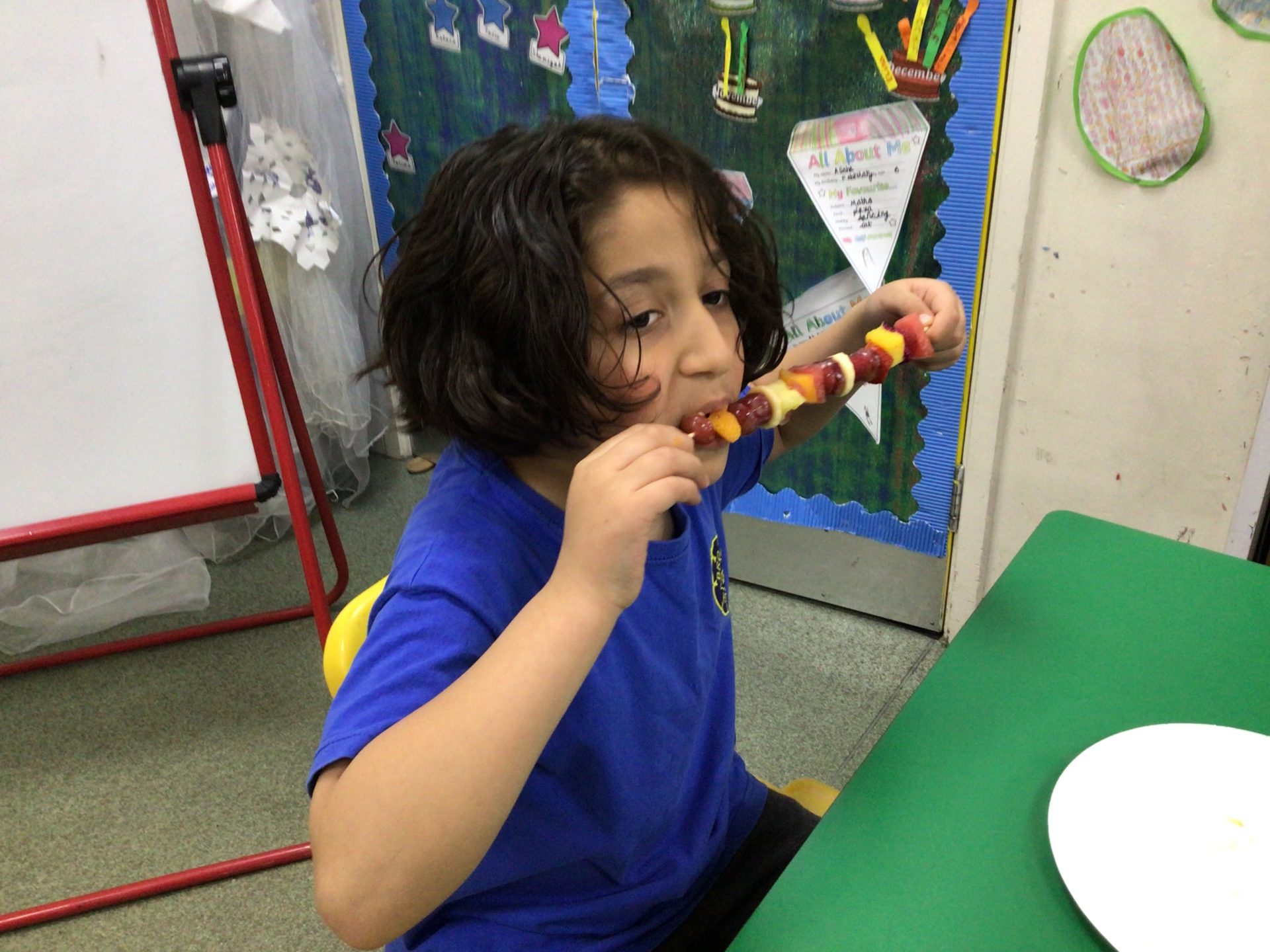 Boogie Bounce
The children were able to take part in a brilliant opportunity to increase their fitness by taking part in a Boogie Bounce session. This is a really fun and exciting way to keep fit! Which was your favourite dance? Why?