There is an expectation that all children wear school uniform, as we believe the ethos of teamwork is reflected in this shared appearance. Our school uniform is
A navy blue sweatshirt
Grey/black/navy skirt or trousers
White/blue polo shirt
School shoes not trainers
Summer dresses in blue and white checks or stripes
Salwaar Kameez in navy blue.
Headscarves – If headwear is to be worn for religious reasons it should be in the style of a bandana ensuring eyes and ears are visible.
SCHOOL UNIFORM SHOP
Available everyday at the Main Office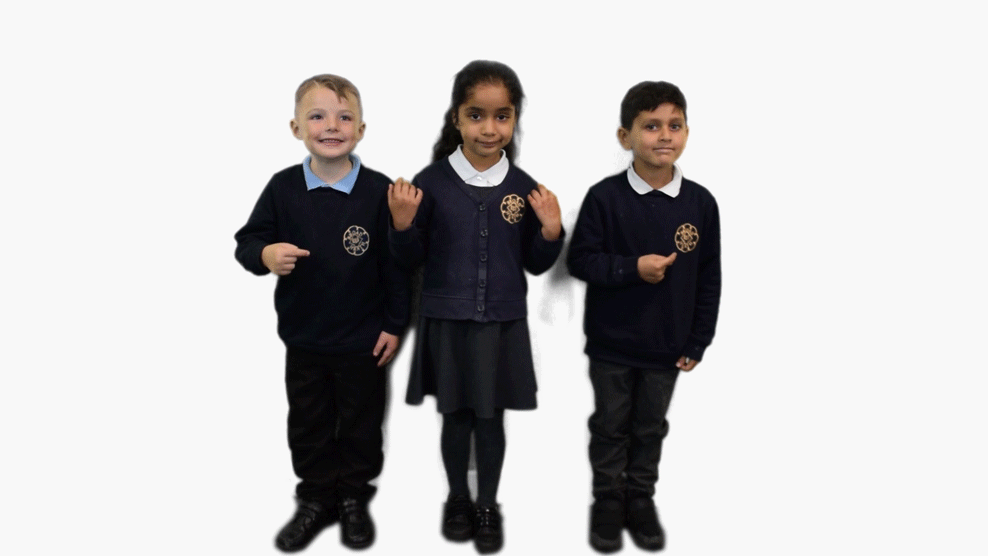 Badge: £3
Jumper & Badge: £7
Cardigan & Badge: £9