I will upload any new information I receive in regards to open days.
Sidney Stringer -22/09/21
Sidney Stringer Academy invites you to an Open Evening.
Wednesday 22nd September at 5.30pm.
Please visit if you would like to meet staff, students, take a tour of the facilities and see live lessons.

If your parents have any questions please email info@sidneystringeracademy.org.uk
Whitley Academy – 23/09/21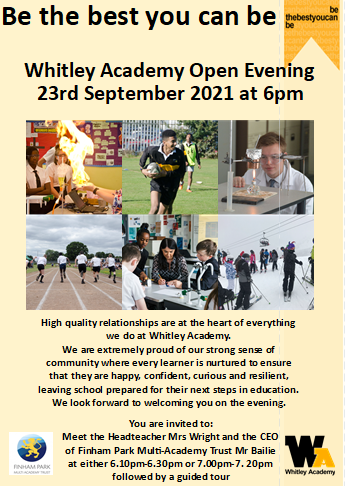 Barrs Hill- Virtual Tour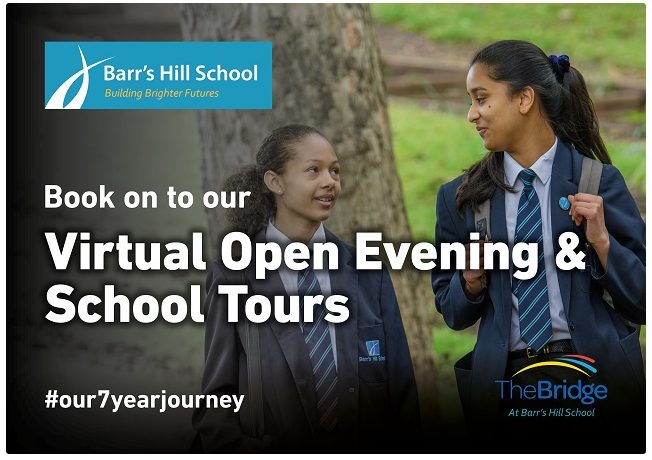 If you are interested, sign up via the website.