Hi Year 1,
On Wednesday 20th, we will be going swimming. Please can children bring a bag with their towel and swimwear. Children with long hair must bring a swimming hat and have their hair tied back. These can remain in school till Wednesday.
Additionally, please can you send in a plastic bag for the children to carry their workbooks.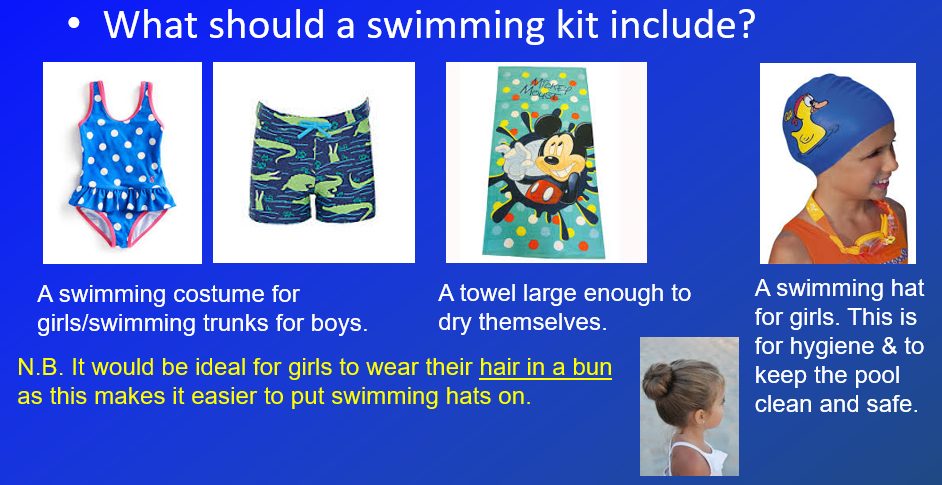 Thank you for your support! We can't wait for another fun-filled day!