We are really pleased to let you know of some different opportunities for families in our local area to get active and to take part in social events outside. Here are some of the fantastic opportunities Go Foleshill are giving us over the coming weeks. If you have any questions please let me know and I can give you some more details.
Family Learn to Ride – Thursday 9th February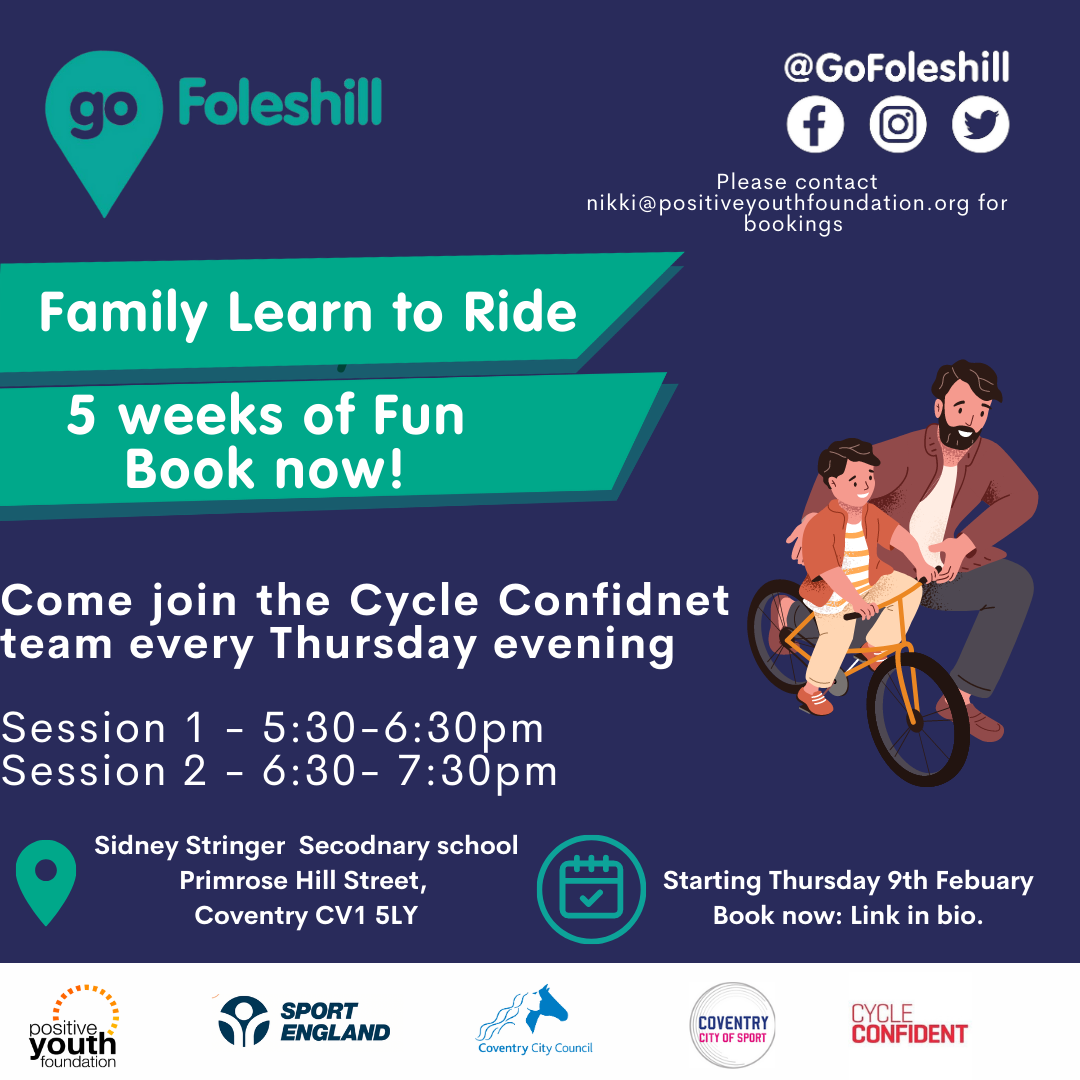 Community Mile – Edgewick Park – Every Saturday 11:00am!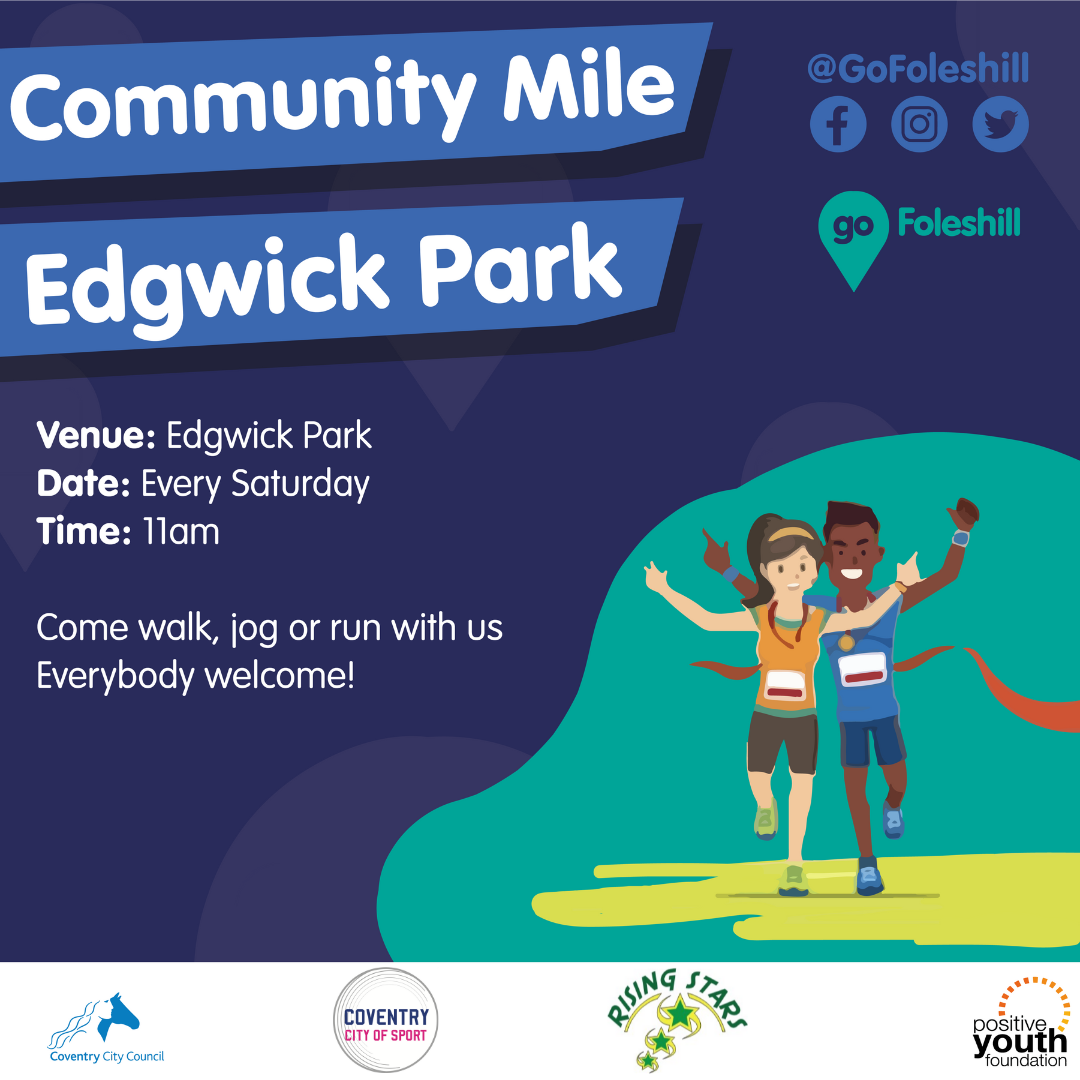 Ladies Cycling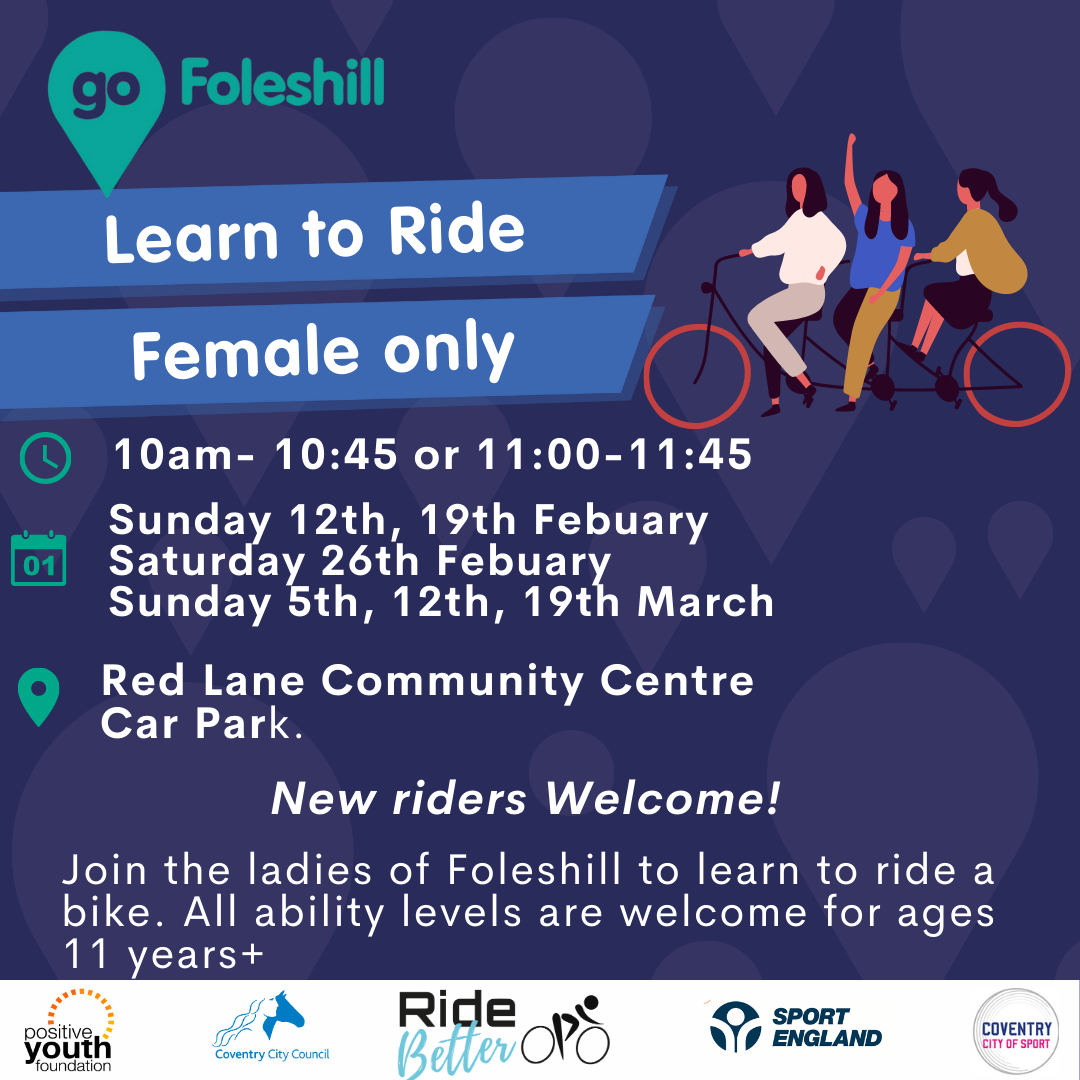 Ladies Swimming