1 Blue have had a spectacular week, full of fun and exciting learning. This week in English, the children looked at the story of Rama and Sita'. They sequenced the story and created some marvellous missing person posters. In Maths, the children look at subtraction by crossing out. In Science, they looked closely at Autumn, where they went on a nature walk to find different signs of Autumn. In Design and Technology, the children created the background for their moving picture.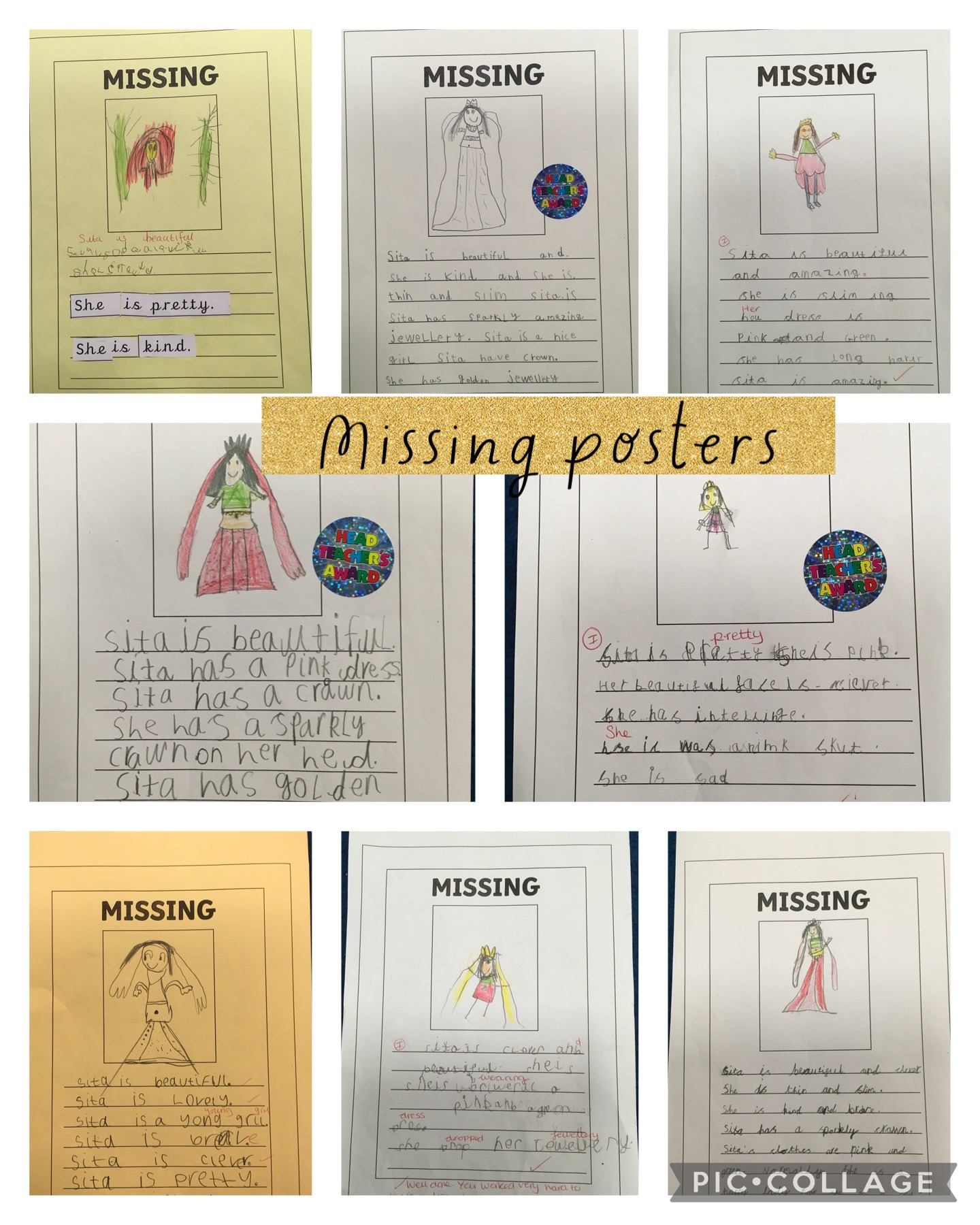 What was your favourite activity this week? why?
What happened in the story of Rama and Sita?
What happen to Sita?
Solve these sums using the crossing out method- 8-5= 10-3= 7-4=. 12-7=
Name 3 things you saw on your Autumn walk? Can you write a simple sentence?
What happened in the story of Guy Fawkes?
Which day do we remember his story on?
Remember to write a comment to win a prize.