Today, we have been really fortunate to have some visitors from the Coventry Sky Blues. One of our visitors spoke to us about discrimination. We discussed how racism can impact people on and off the pitch and also talked about how we should respond to online racist abuse.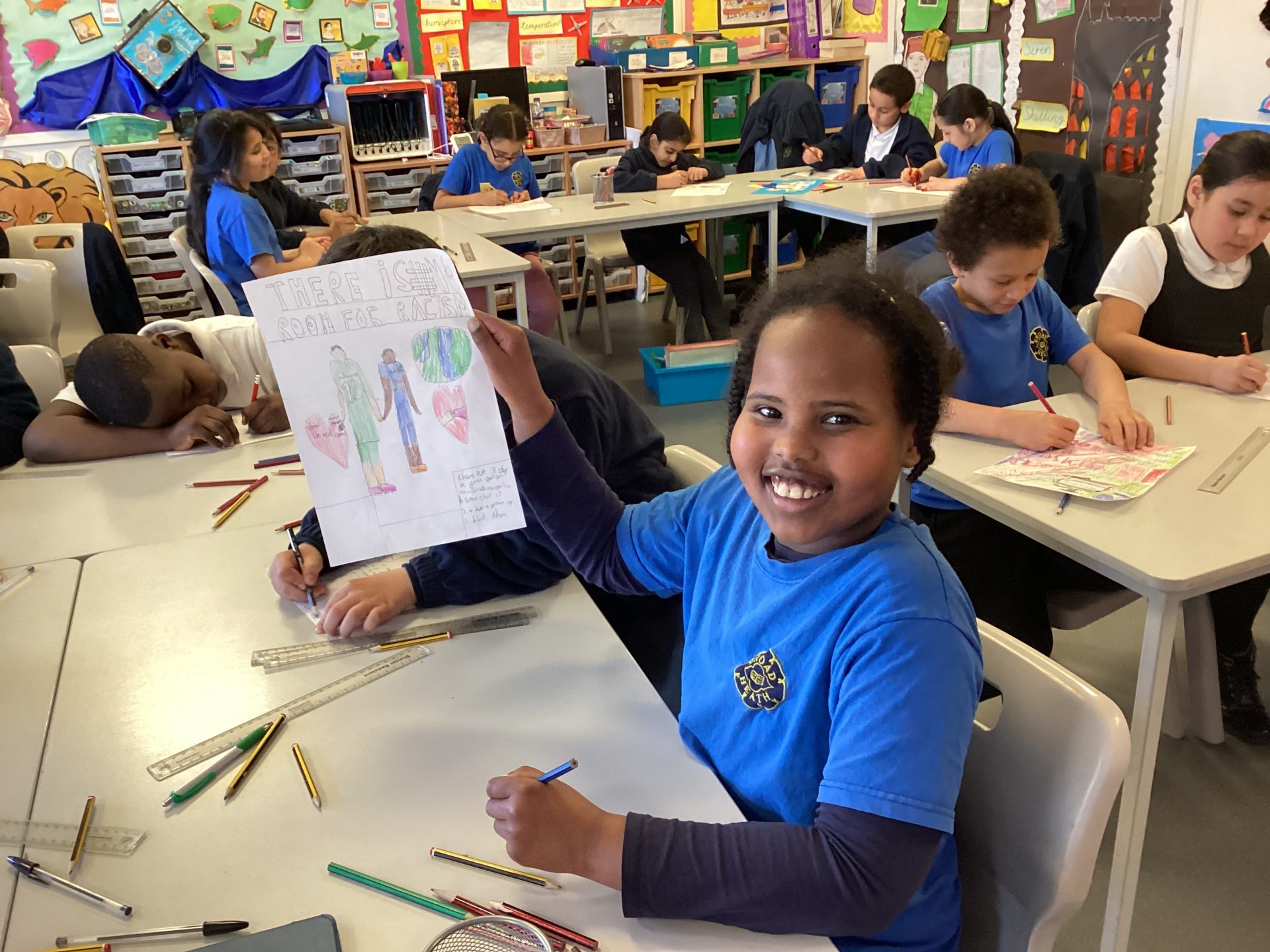 What are the 3 steps to deal with online racist abuse?
What is racism?
How might someone feel if they face racism?