Today was Ancient Greek day in Year 5 and we were so impressed with all the effort the children made to dress up. Look at our wonderful costumes….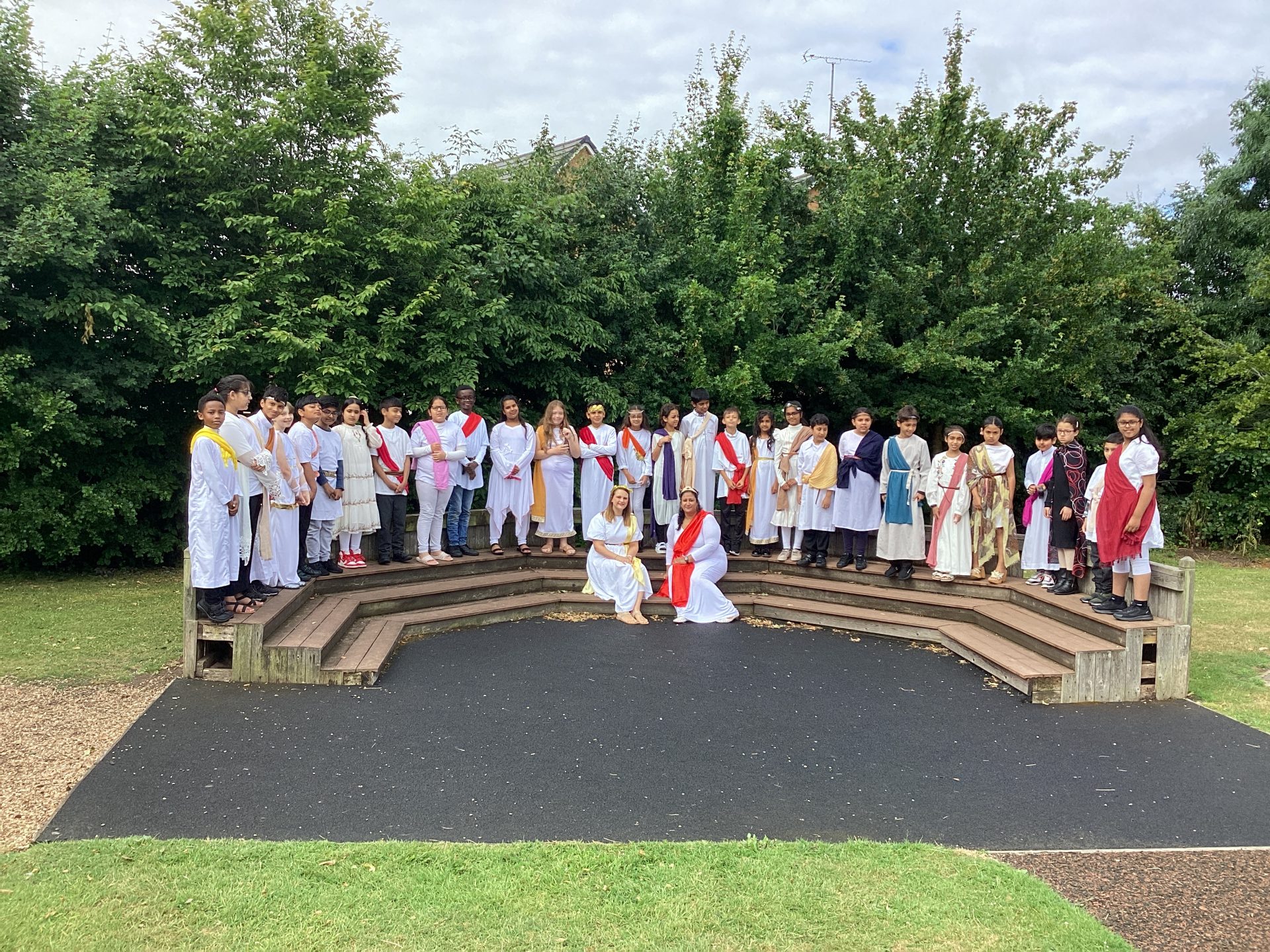 Today we created our Greek sculptures out of clay.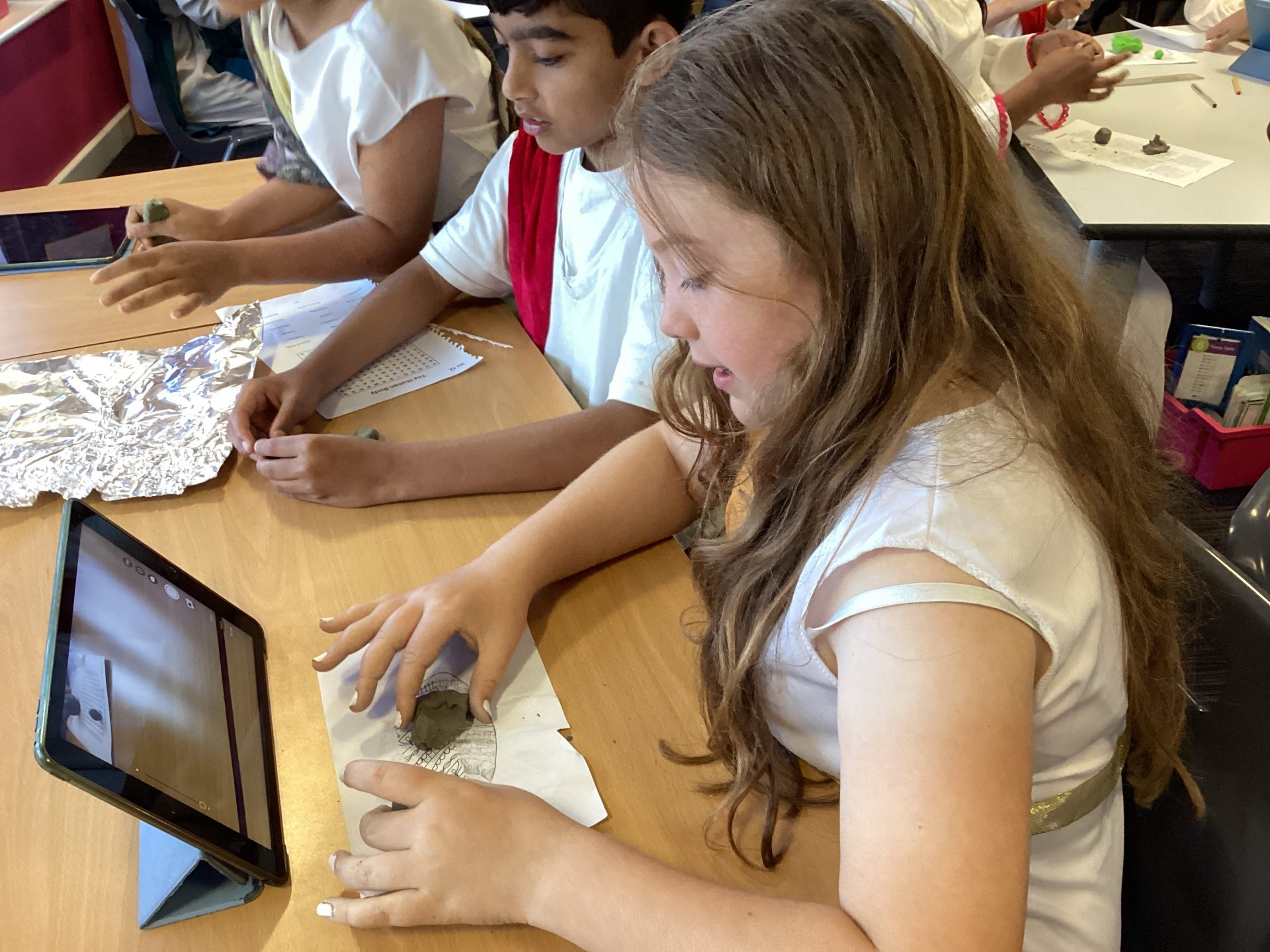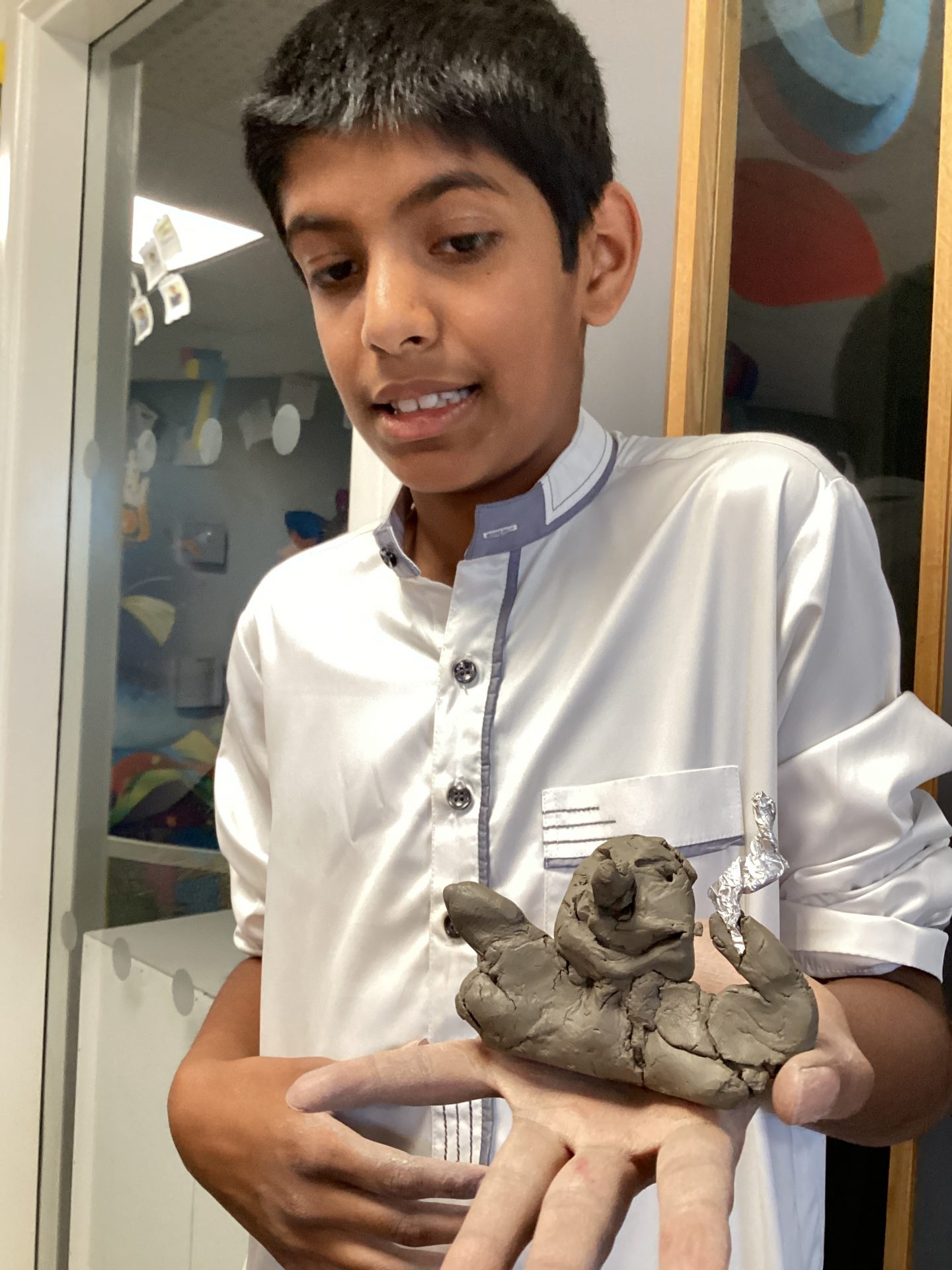 The children researched life in Ancient Greece and what was invented during this period.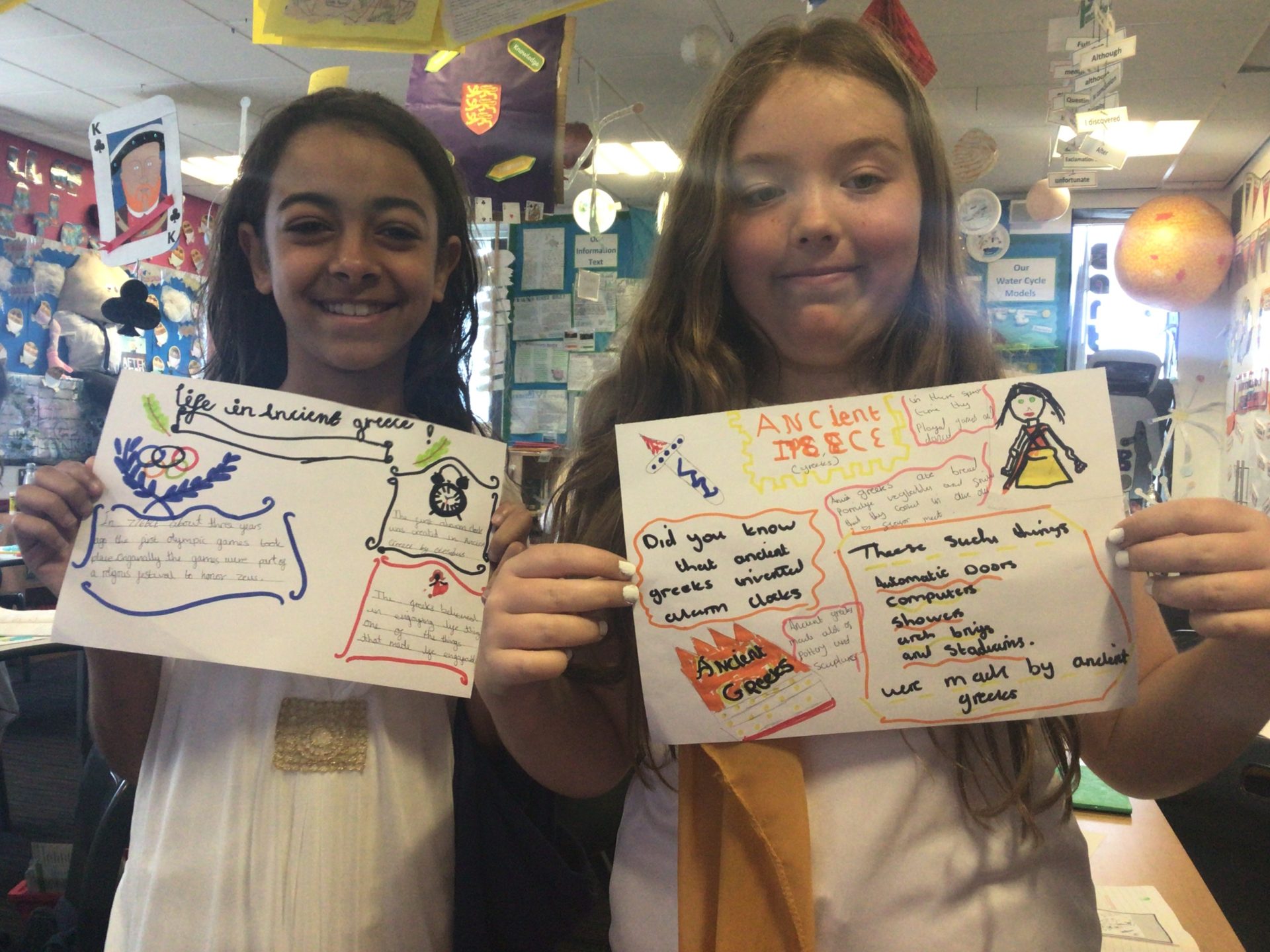 They also tried Greek dancing….
They explored key events during the Ancient Greek period and linked to British and school values.
Challenges:
*Compare the Olympics then and now.
*Tell me about the sculpture you created.
Tell me about life in ancient Greece and compare with modern life in Britain.