Today was European Day of Language, and in Year 4 we were exploring Ukraine.
We started by looking for Ukraine on a world map. First we guessed where we thought it was, then we used atlases to check its actual location and find its neighbouring countries.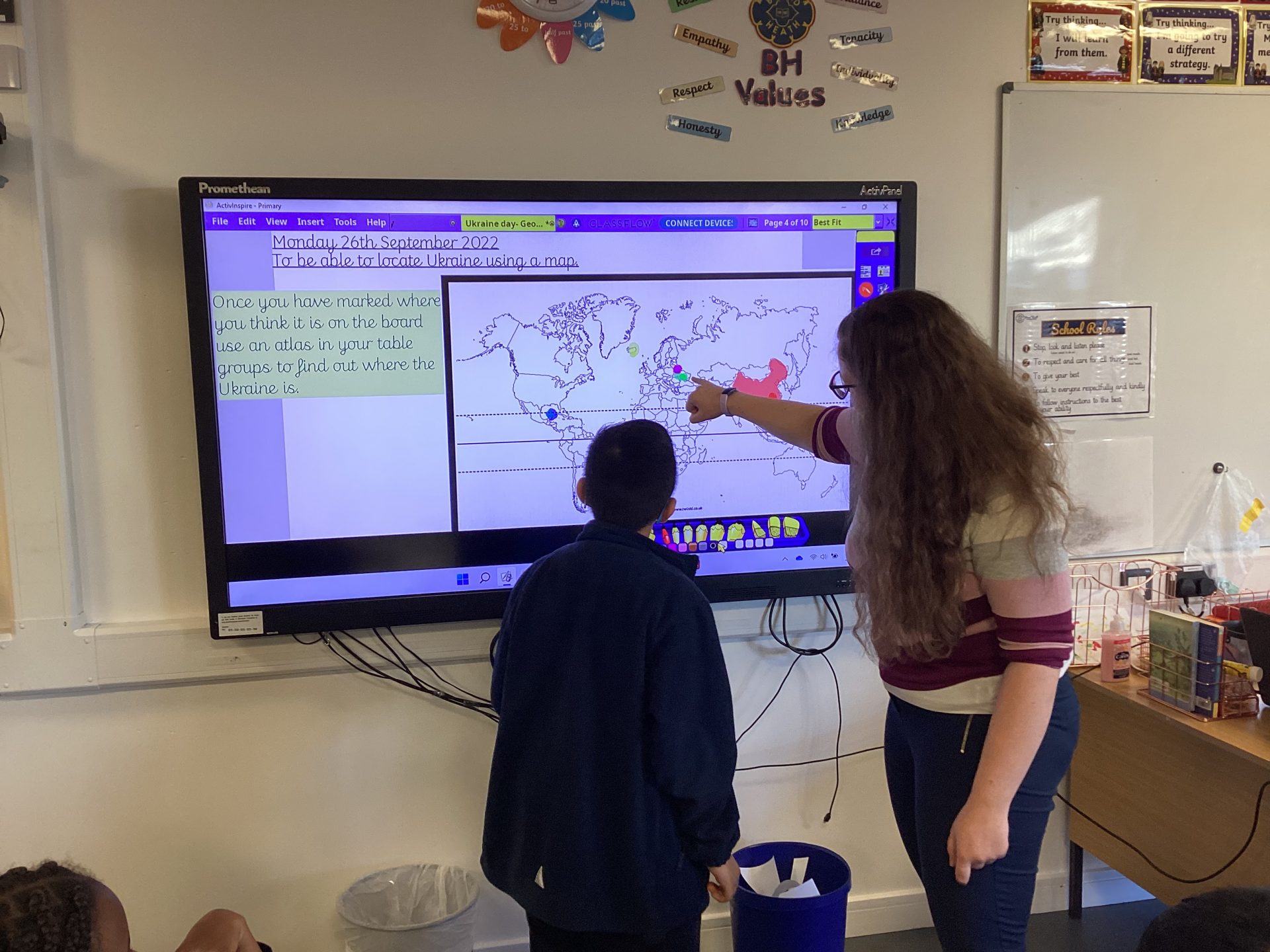 Next we learned the Ukrainian alphabet and numbers. We had a go at writing our names using Ukrainian letters, which was tricky as they don't always use the same sounds we do, even if the letters are similar. We also looked up some helpful words and phrases and practiced pronouncing them.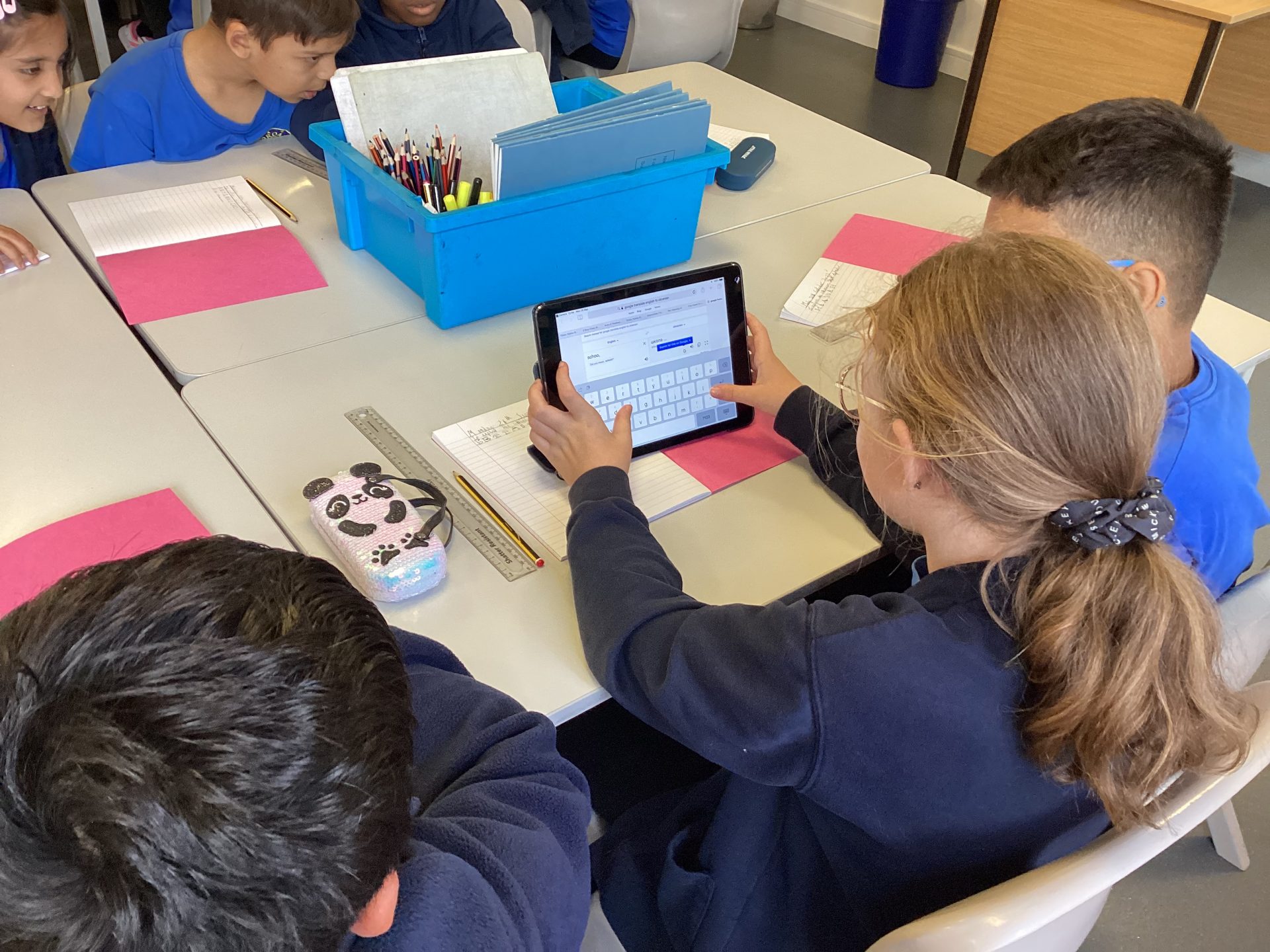 Finally, we learned about Ukrainian history and created a timeline, thinking carefully about ordering and spacing the events correctly.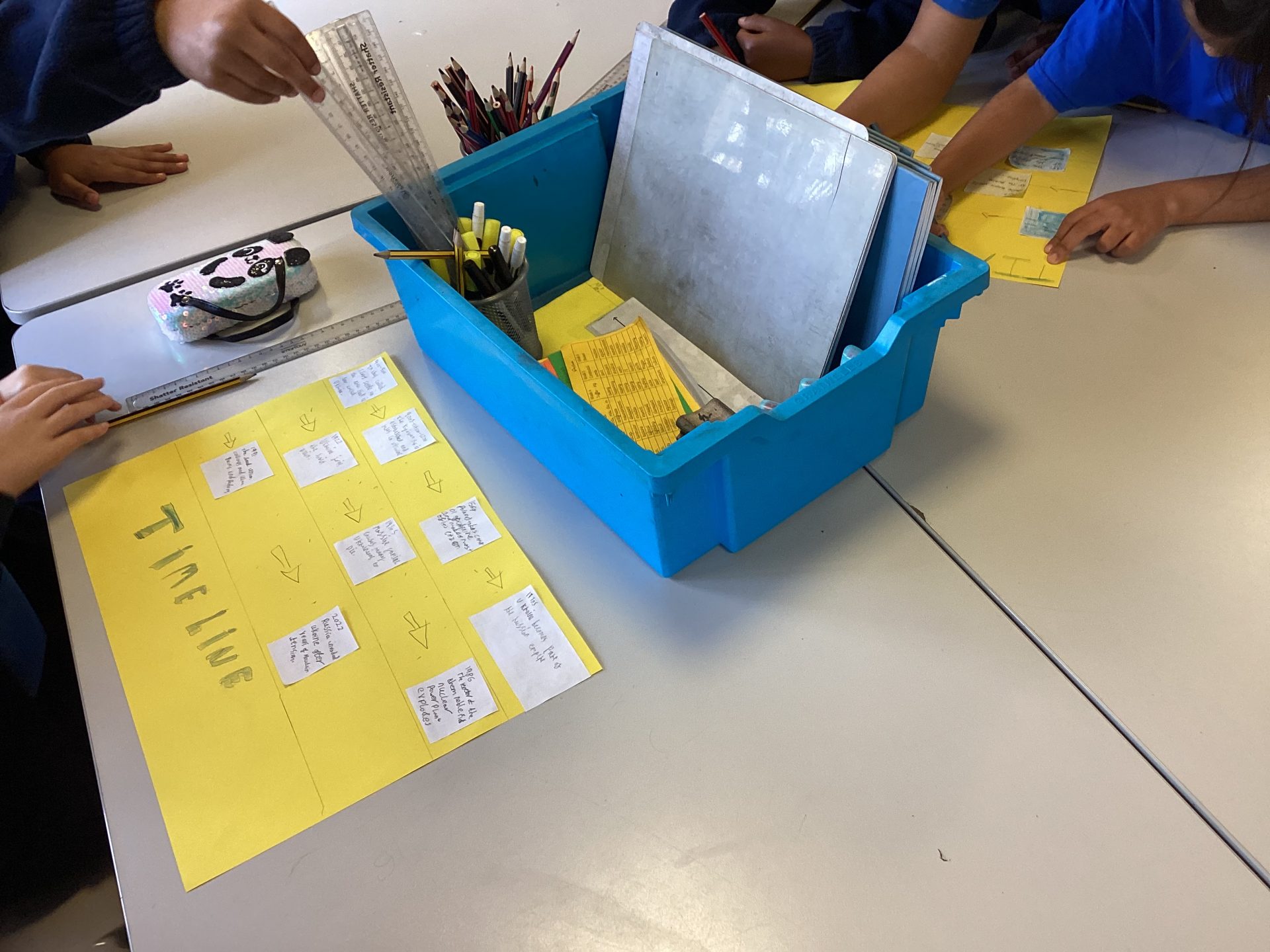 Which countries share a border with Ukraine?
Can you remember any words or phrases in Ukrainian?
What would you still like to find out about this country?