Hallo!
Today we have been learning about Holland, The Netherlands as part of European Day of Languages!
After a discussion at the start of the day, it was clear that we had limited knowledge of Holland so we have made lots of progress today! To start the day off, the children introduced themselves in Dutch!
The children worked very hard to locate Holland, The Netherlands on a globe. They also identified and named the 7 continents. Please watch their informational video about Holland below. They also counted to 10 in Dutch and made a delicious Dutch snack called poffertjes!
After a while, the children learned about the very famous Dutch Artist, Vincent Van Gogh. They loved observing his painting, Sunflowers. Because the children are brilliant artists, they used lines and watercolours to create their very own version, whilst being inspired by the original painting.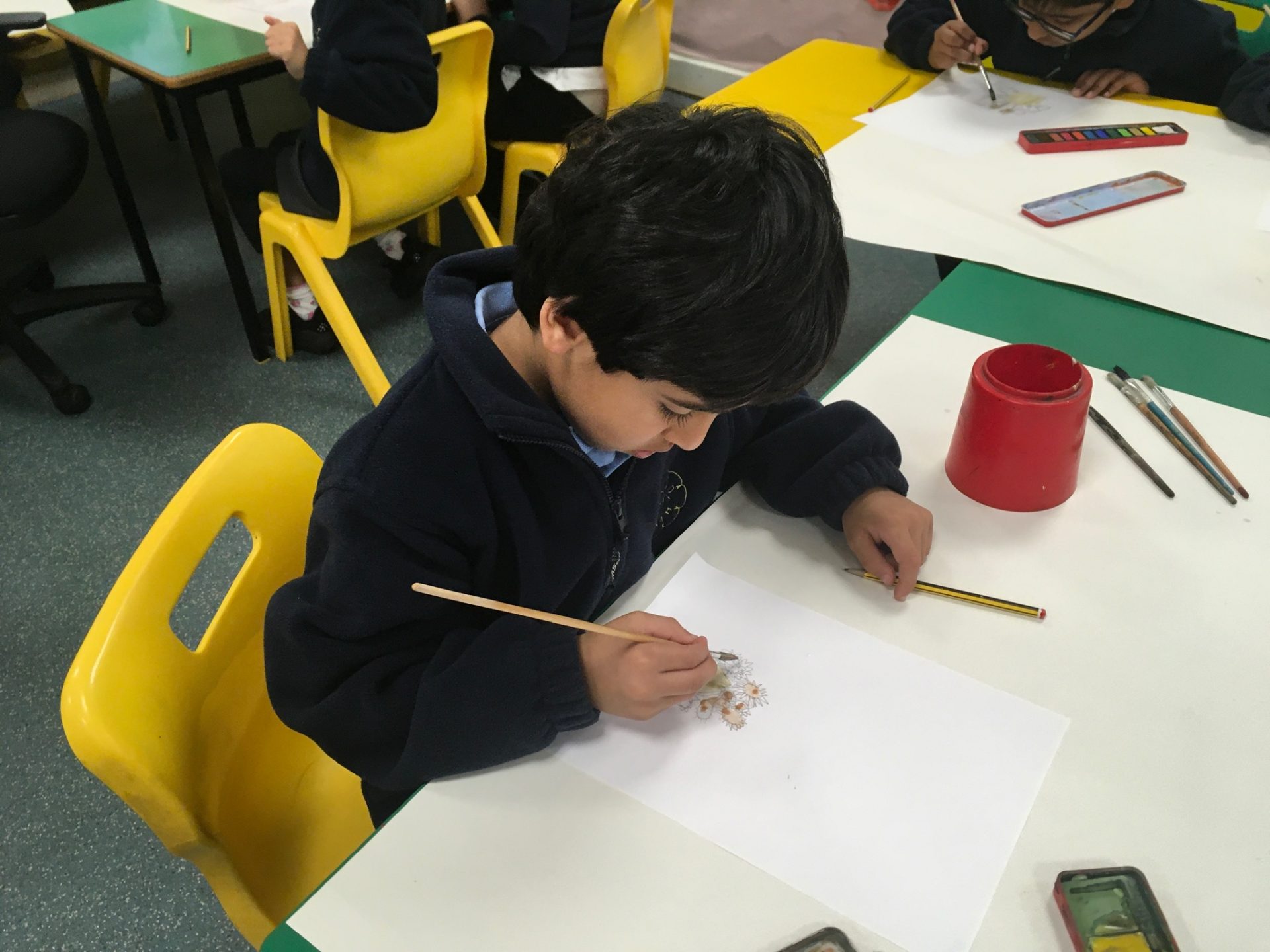 The children took part in a range of activities in the afternoon. They folded paper to make tulips and lastly, they used a variety of skills to make a windmill.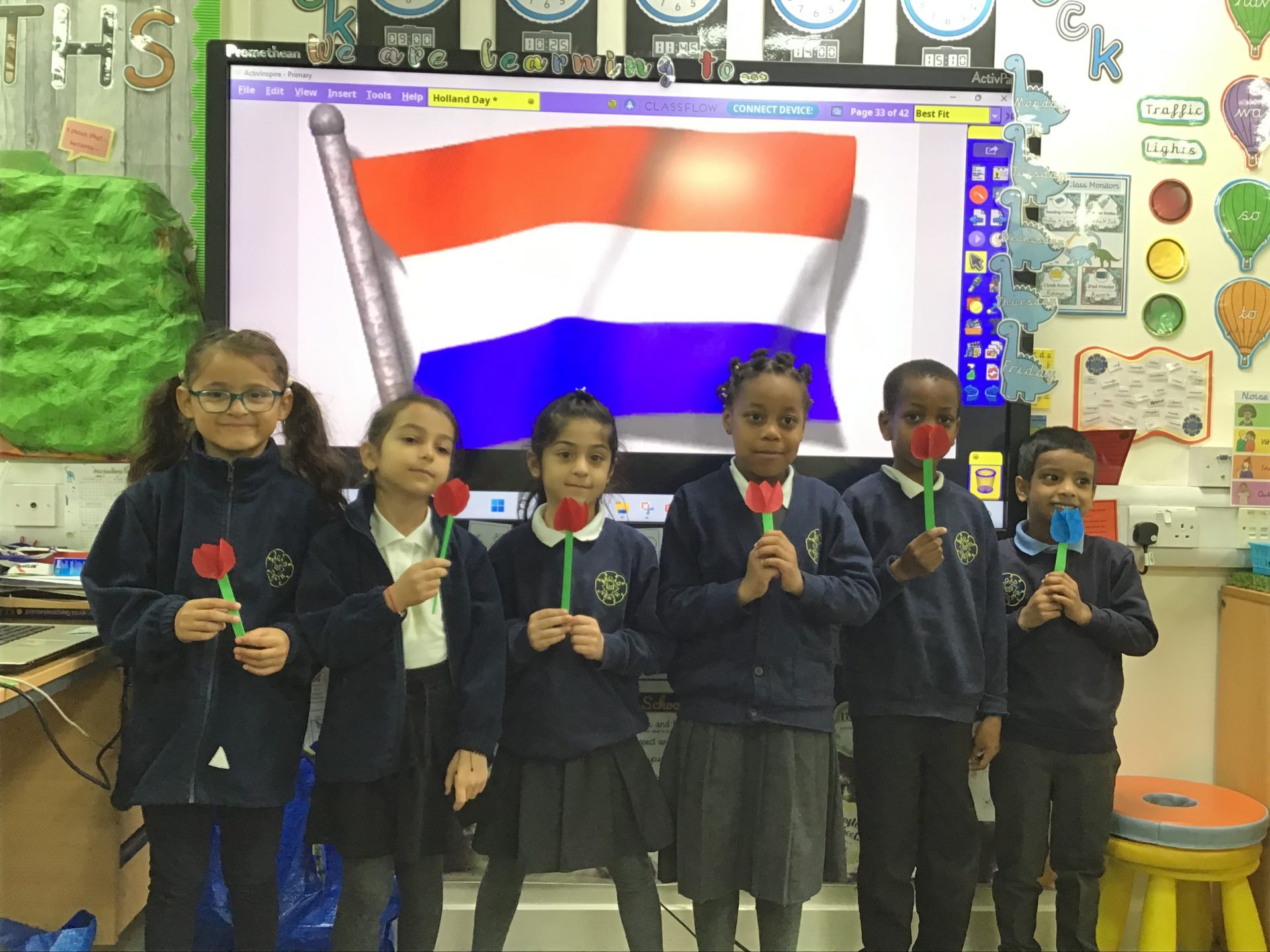 What did you enjoy learning today?
Please answer in a full sentence.