We have had a fantastic project week. The children have enjoyed their learning and have developed an understanding of the importance of making healthy food choices and keeping fit. Please take a look at some of our learning from the week.😊
The children took part in a range of physical activities that developed turn taking and team work skills.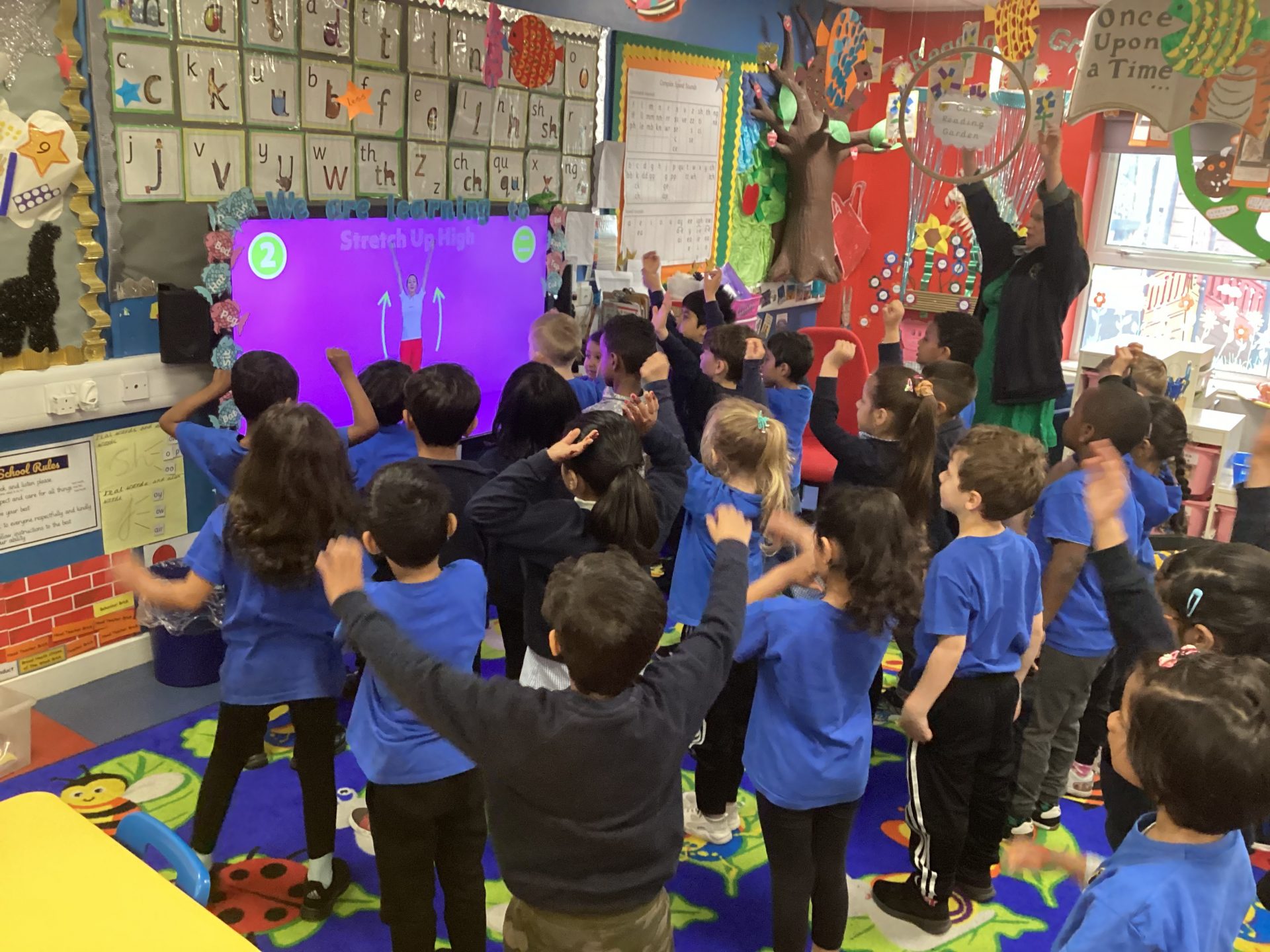 We shared the story 'The Very Hungry Caterpillar'. We discussed healthy and unhealthy foods that the caterpillar chose to eat. We then sorted these into Healthy and Unhealthy choices.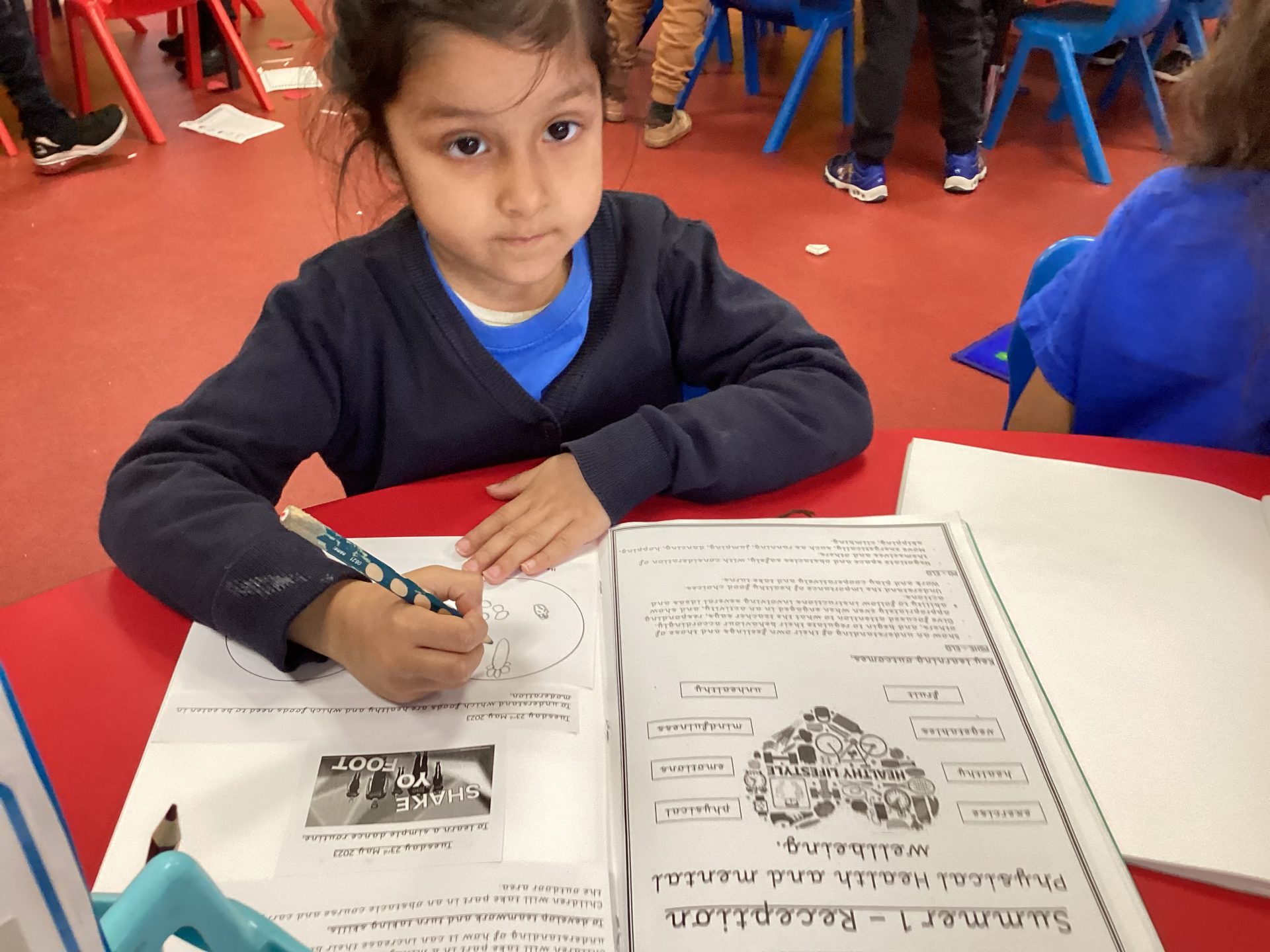 The children took part in a round robin of activities which ensured that they followed rules and joined in with games that are physically active.
The children thought about their friends in Reception. They spoke confidently about what makes a good friend and recorded this using drawing and sentence writing.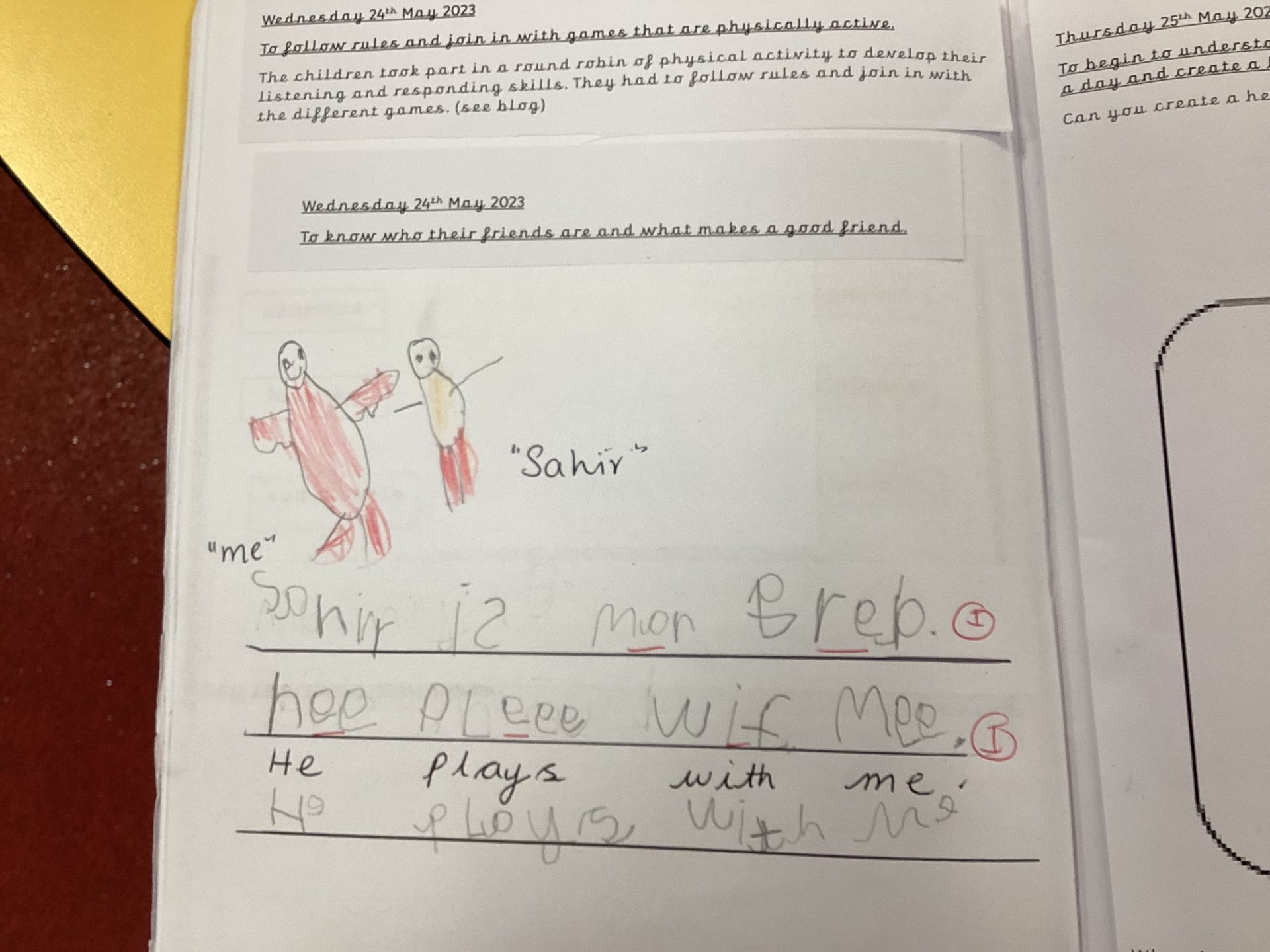 The children learnt more about eating healthy food and making healthy choices. They created a healthy lunch box and spoke about their choices. They learnt about the importance of eating 5 portions of fruit and vegetables a day and began to understand the importance of this.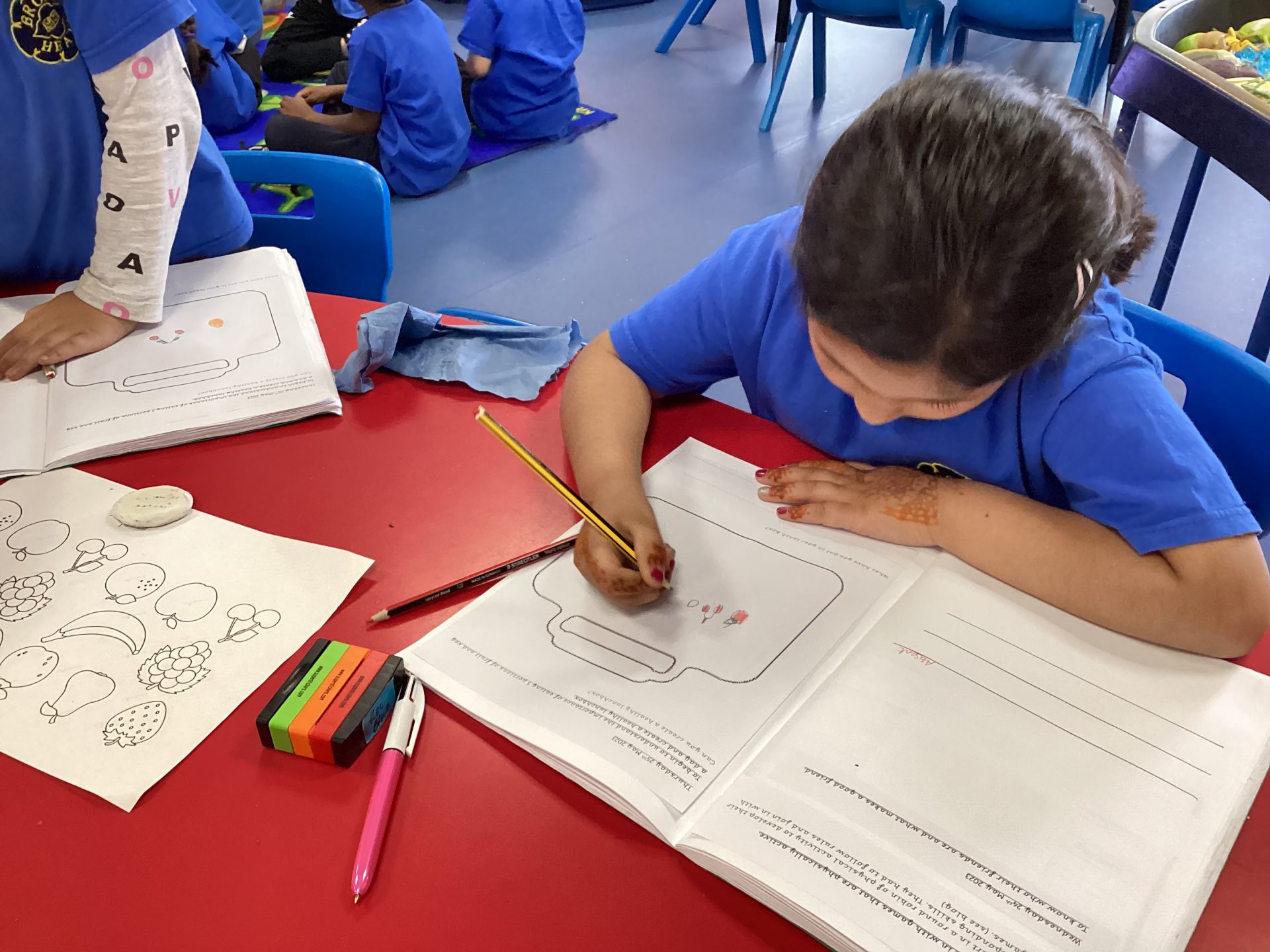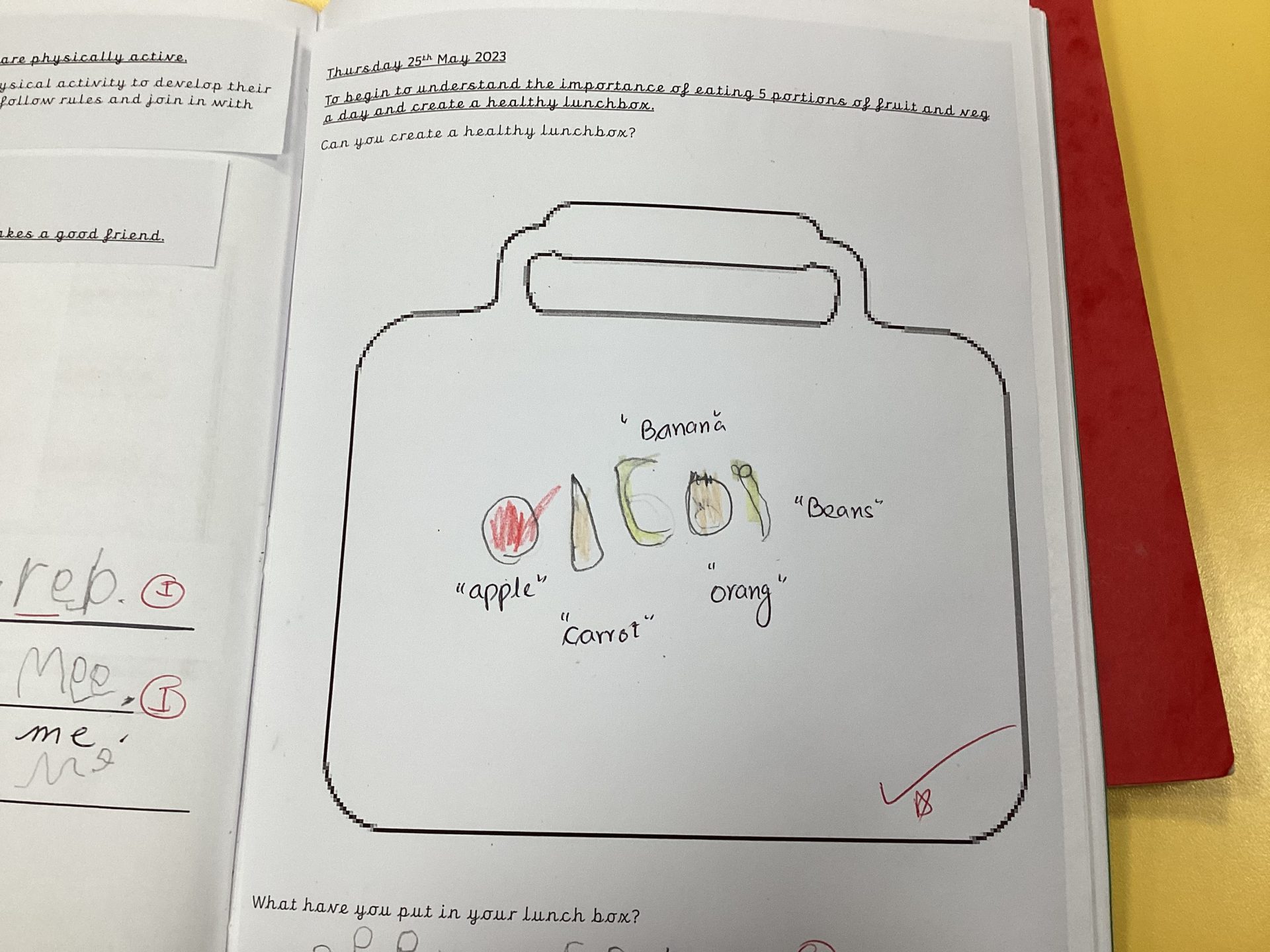 The children took part in mindfulness activities and began to understand the importance of having a healthy mind as well as a healthy body. They also thought about what makes them happy!
We are also very excited that we had two beautiful butterflies that we released today. We watched their journey, growing from tiny eggs, to caterpillars making their amazing chrysalis to the wonderfully lovely butterflies.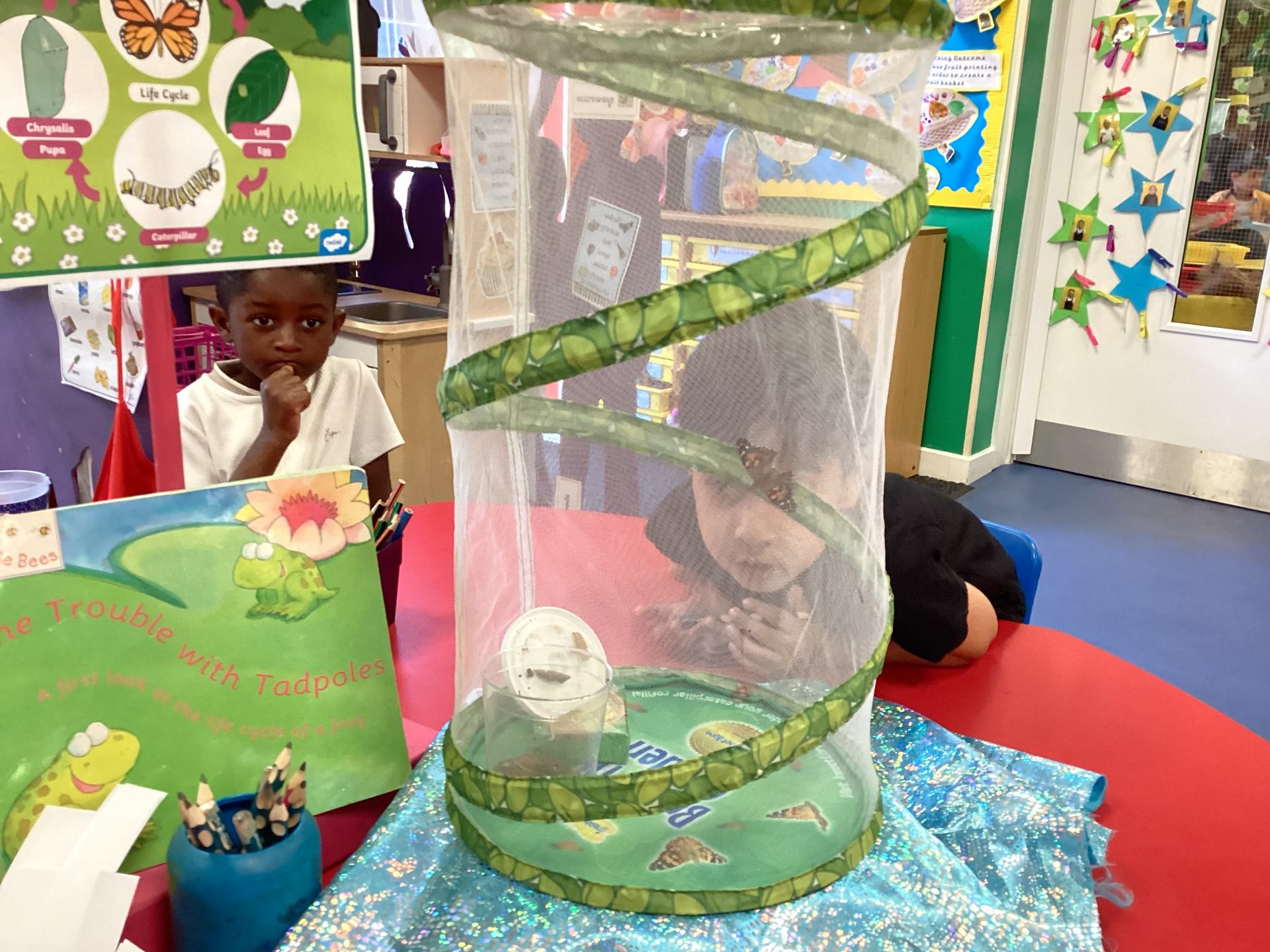 It was also Sahir's birthday this week. Thank you for the lovely lollipops Sahir. 😊 We hope you had a great birthday. 🎂