4 Blue have had a wonderful Science Day learning all about animals and ecosystems.
We started by researching Bushra Schuitemaker, a zoologist who has been animal mad since she was a child! Bushra smashes stereotypes surrounding scientists as a woman of colour in a field dominated by white men, and has also overcome adversity as she has dyslexia and dyspraxia, conditions which made it more difficult for her to study at university. Check out our fact files on Bushra below!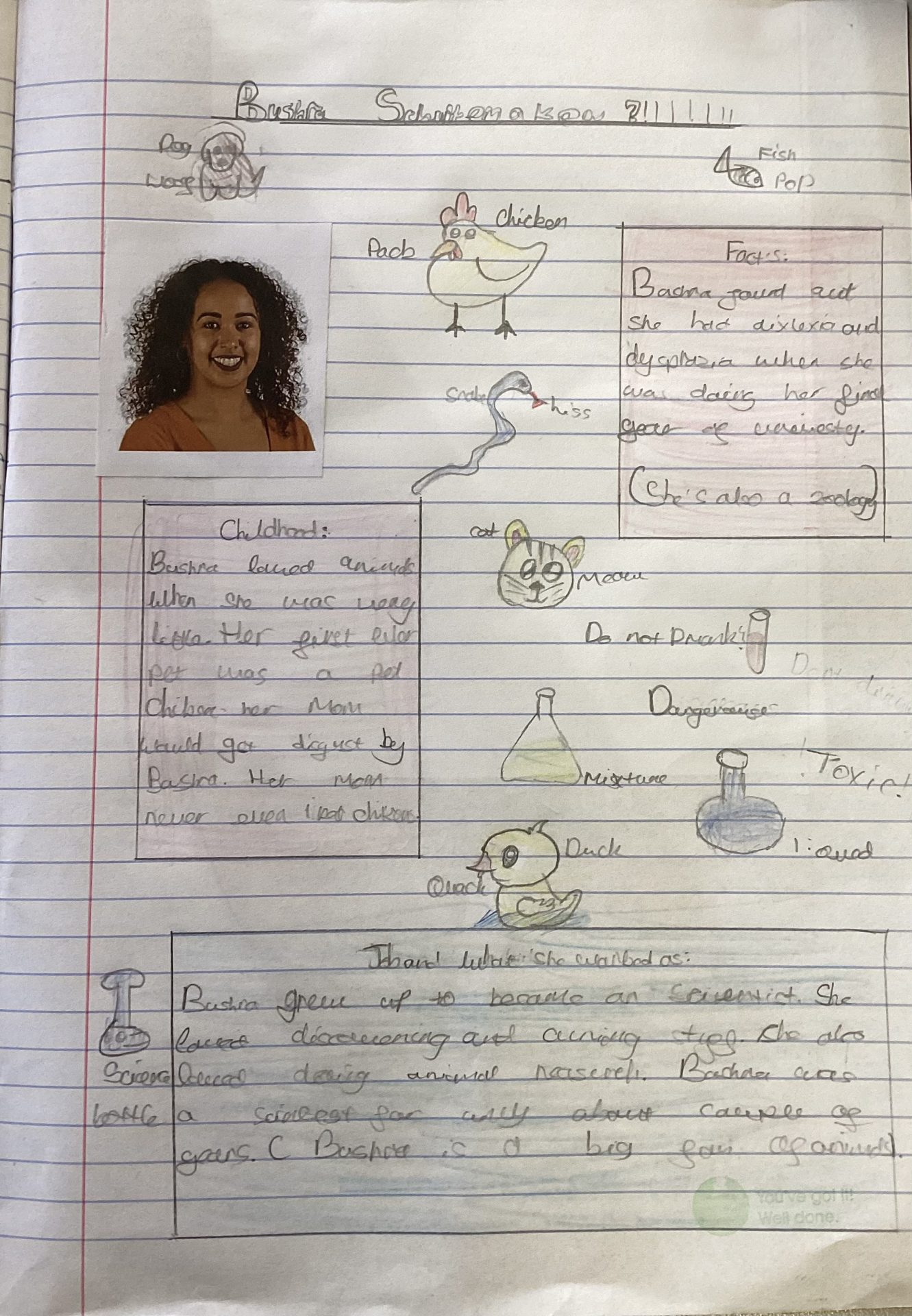 Next we started looking at ecosystems in more detail. First we played a spirited game of Vocabulary Snap to help us remember the definitions of some key words related to this topic.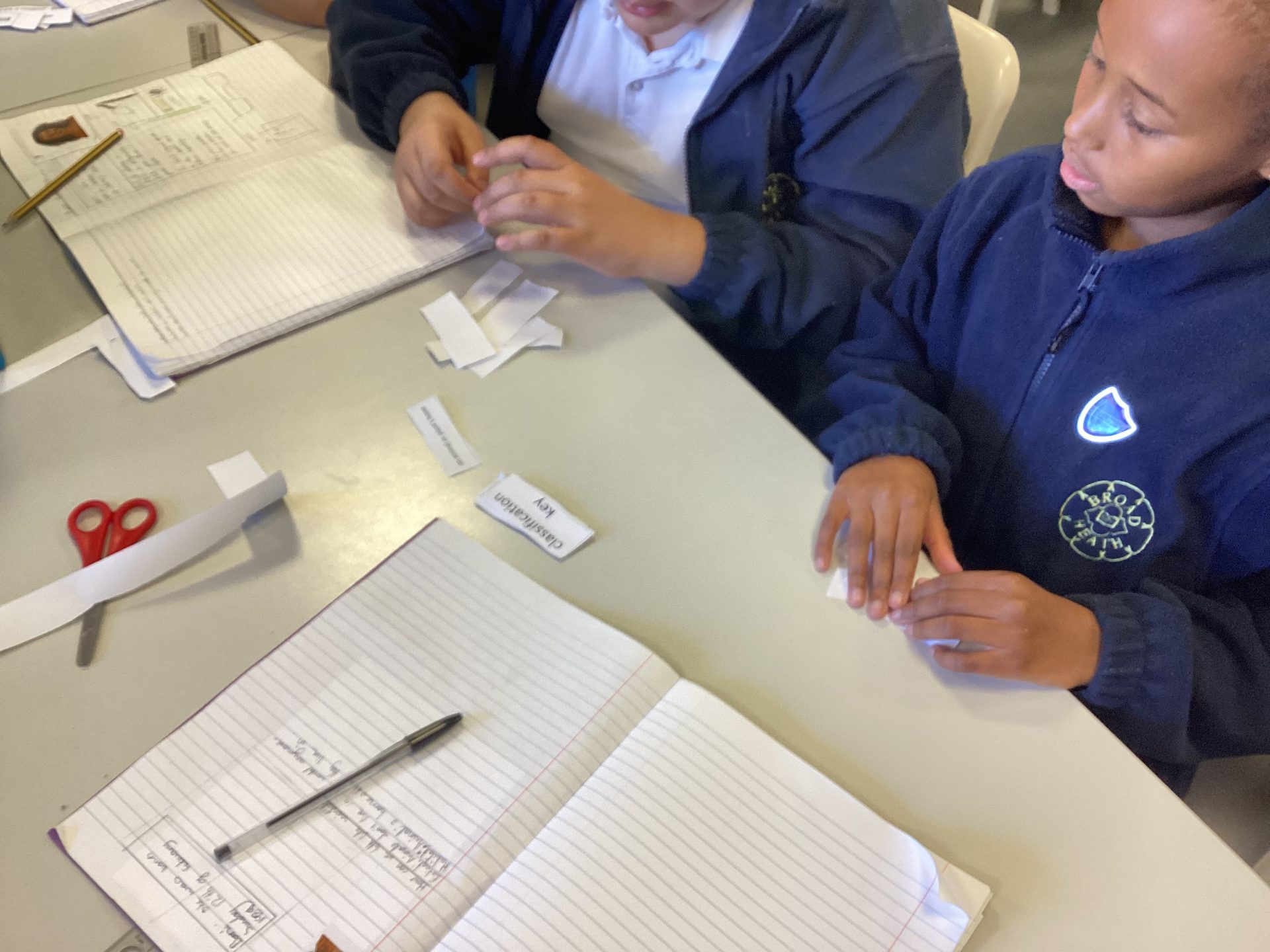 Next, we created an ecosystem web by looking at the different elements within a habitat and how they are connected to each other. We also talked about what happens when the web gets disrupted and how everything in an ecosystem relies on everything else for survival.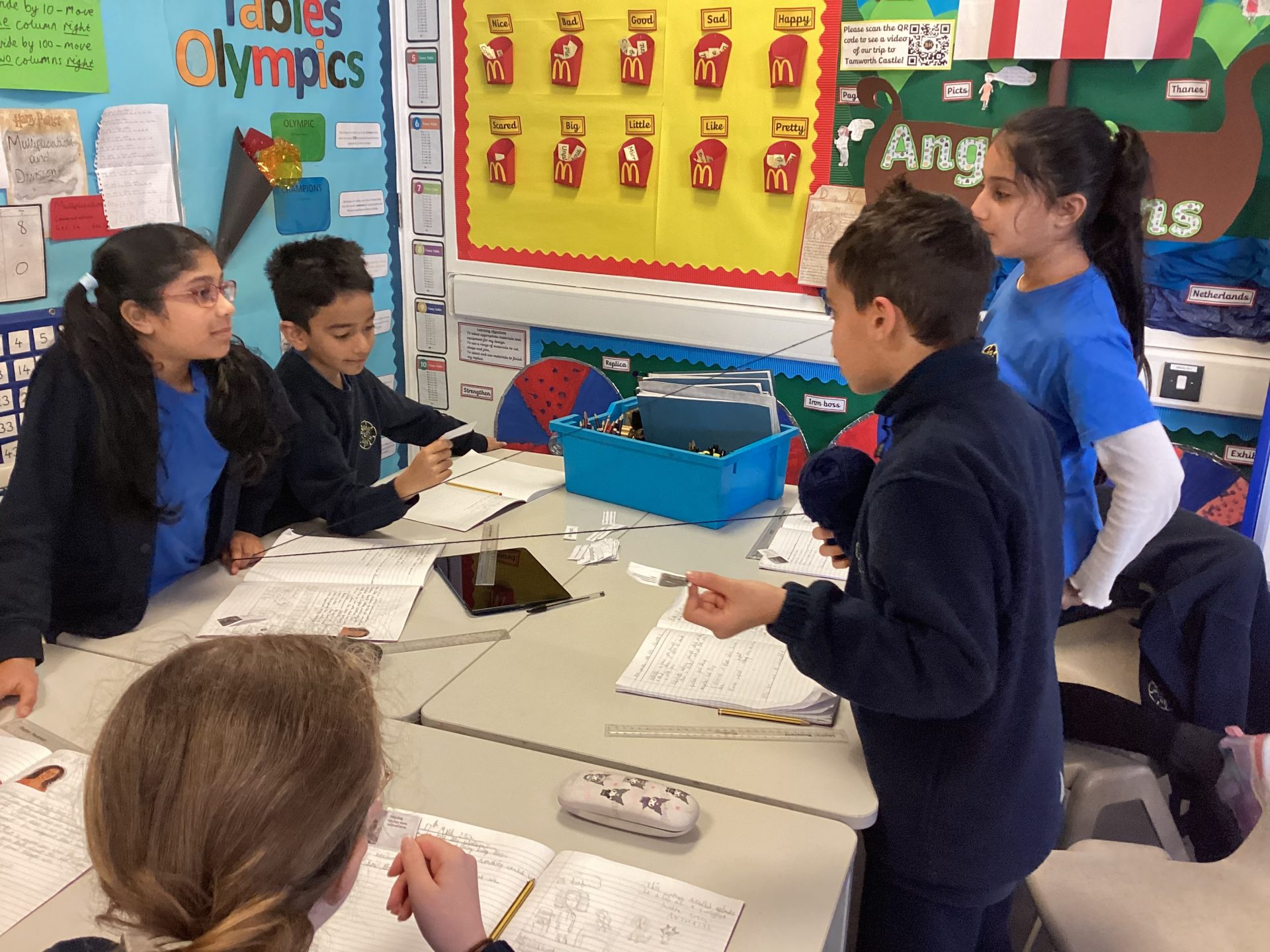 Finally, we explored the marine ecosystem and the different creatures that live in different levels of the ocean. We made artwork inspired by the things we had learned.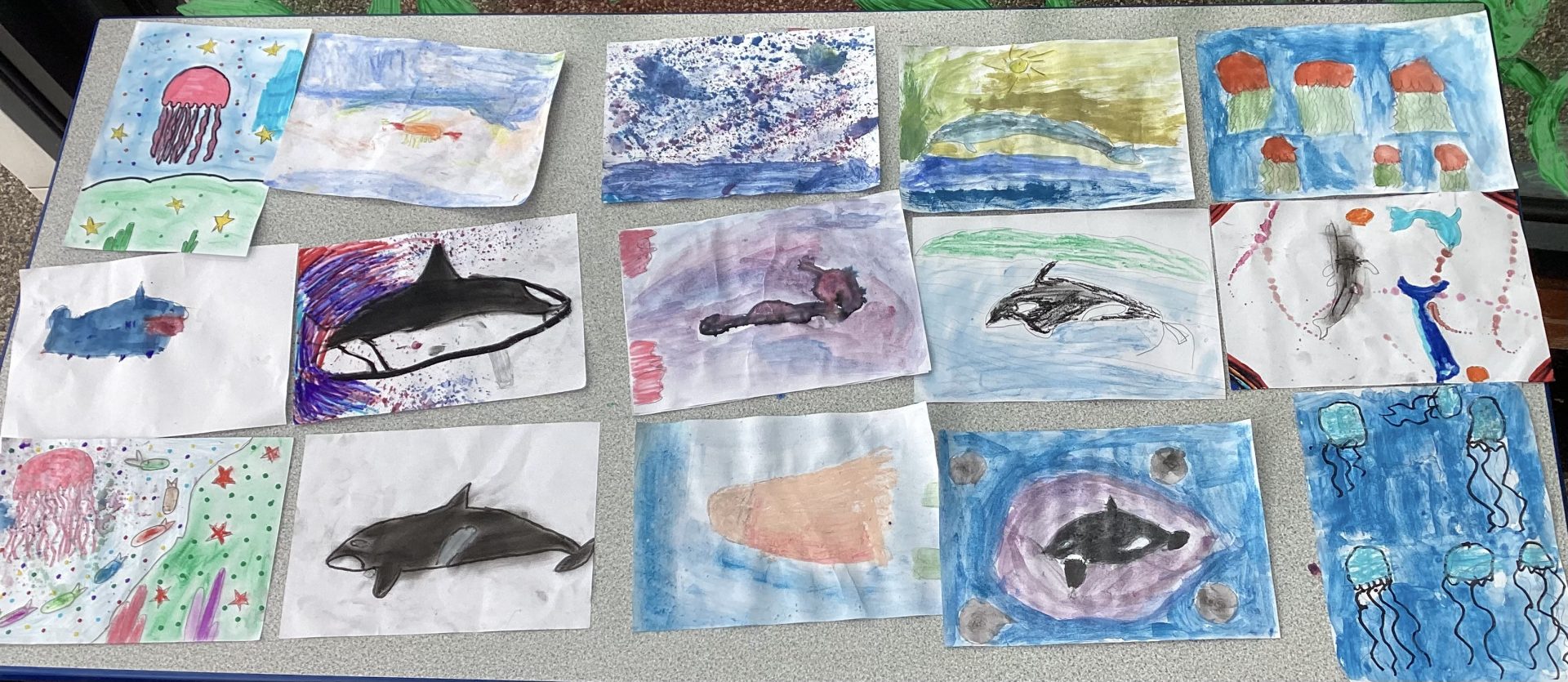 Explain what an ecosystem is.
Why do different organisms live in different zones of the ocean?
What was your favourite part of Science Day?