Hi,
your homework this week is below. Please if you comment on the blog record this in your homework book so we can provide feedback.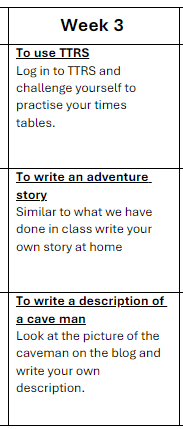 Maths TTRS at least 10 mins – we can see how long you spend on it.
English – Write your own adventure story in your homework book.
WOW – Write a description of a cave man.