Hi Year 4,
Here is your homework for this week. Please remember to complete at least two out of the three. This must be completed by Wednesday at the latest.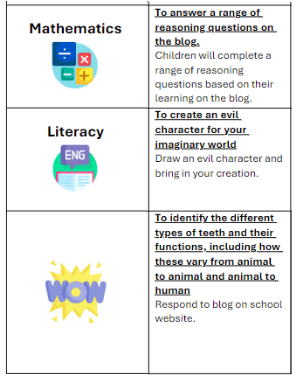 Full Autumn 1 homework overview:
Maths homework
Answer the questions below in your homework books. Make sure you explain your answer and show all workings out.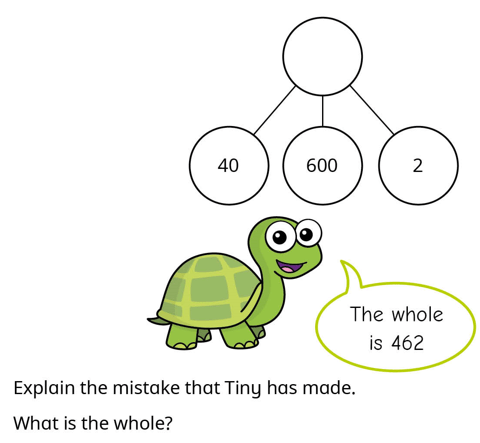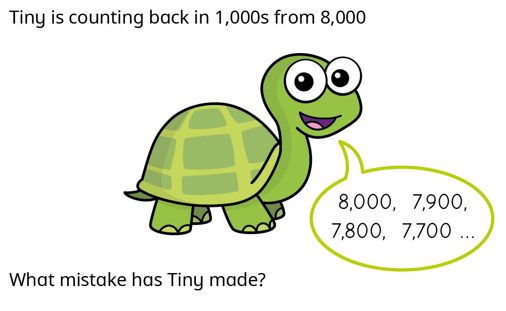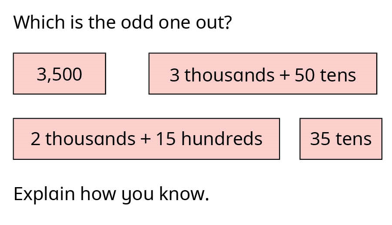 English homework
Draw an evil character for your imaginary world. Then write some expanded noun phrases, similes and metaphors to describe them.
WOW homework
Your WOW homework for this week is to answer these questions, in full sentences, in your homework books:
List the different types of teeth that we have and their functions.
Find two animals that do not have teeth.
Why do animals have different teeth to humans?
Write 3 tips for brushing your teeth correctly.
Don't forget to read daily and to play TTRS!