Hi Year 4,
Here is your homework for this week. Please remember to complete at least two out of the three. This must be completed by Wednesday at the latest.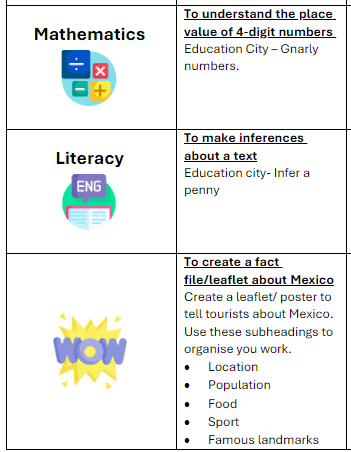 English
Today, your English homework is to complete a game on Education City. It is about improving your inference skills.
It has been set as 16th September 2022.
Maths
Your Maths homework this week is also on Education City. Complete the challenges linked to our learning so far this half term.
WOW
Your wow homework this week is to create a fact file/leaflet about Mexico. This can be electronic or handwritten.
Use these subheadings to organise you work.
Location
Population
Food
Sport
Famous landmarks
Don't forget to read daily and to play TTRS!