Although the weather was wet and miserable, it didn't stop Year 5 having a lovely visit to Stratford Upon Avon today as part of their localities unit in Geography. This provided an opportunity for the children to visit a locality different to our own, and for them to be able to compare with familiar environments. Whilst on the trip, we were able to assess areas such as rubbish, traffic, tourist attractions, and explore human and physical features. It also provided the children with a chance to practise their map reading skills. We were lucky enough to be able to go into Holy Trinity Church, and see where Shakespeare is buried. The volunteers were very helpful and informative. The final highlight of the trip was a surprise meet with Percy Pig who gave the lucky children with some sweets for home time!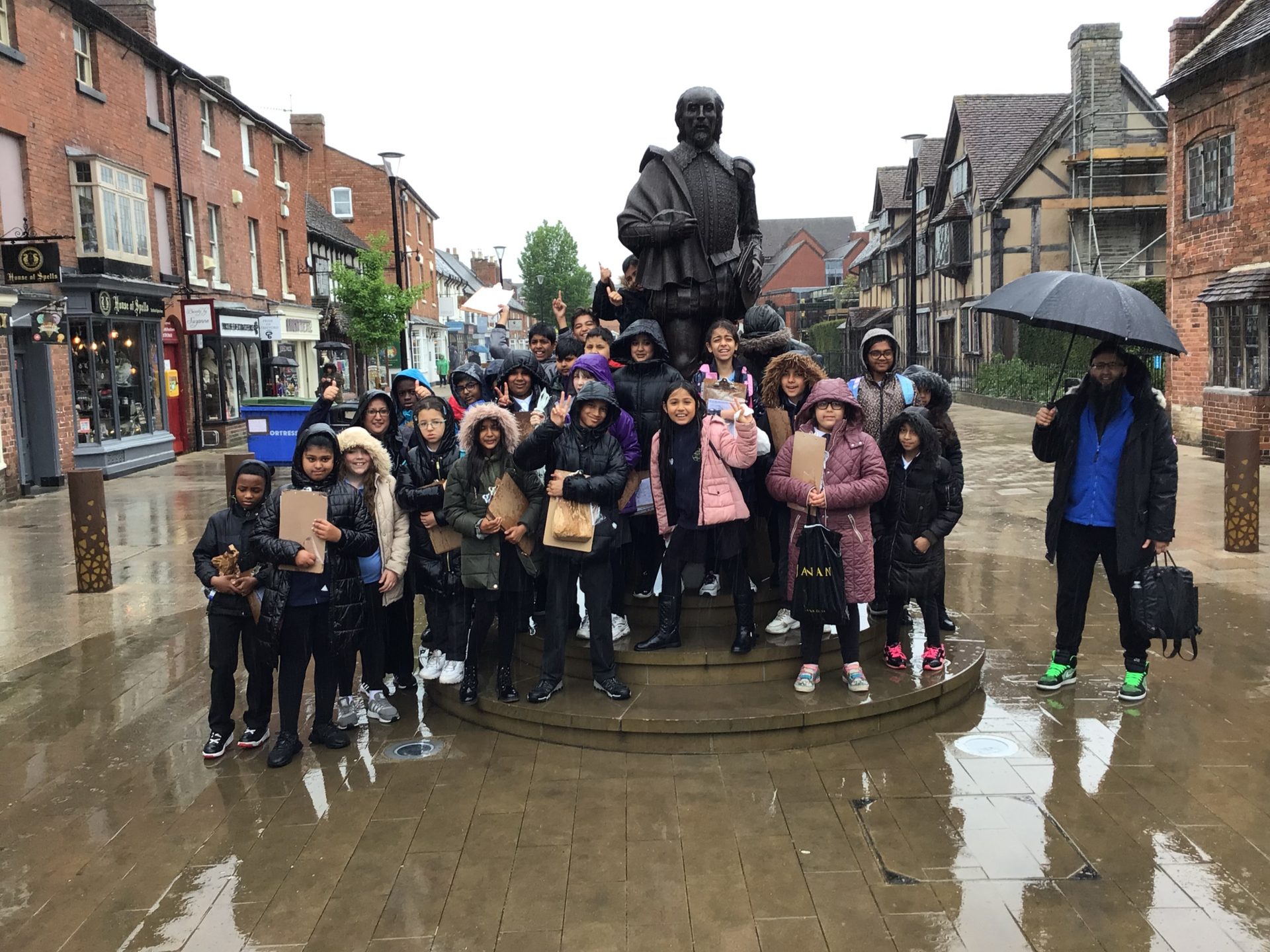 What are the biggest differences between Stratford Upon Avon and Coventry?
Do you still believe that Stratford Upon Avon is a suitable location for your proposed tourist attraction? Justify and explain.
Name and describe a human feature and a physical feature we explored today.

Tell me something you found interesting about our walk around Holy Trinity.