The last week of term Year 5 have been recapping time.
we gave been working on reading clocks to the hour, half hour, quarter to and past and to the nearest 5 minutes. So over half term we want you to practice telling the time.
What time do you get up?
When do you leave the house?
what time did lunch go in the oven?
Whenever possible you can help adults and adults help the children with different time telling problems.
Challenge – now time to calculate the duration too. How long has lunch been in the oven? How long has you sibling been in the bathroom?
Here is a reminder challenge to complete in your homework books too. Write the time in words, digitally, and in 24hr time too.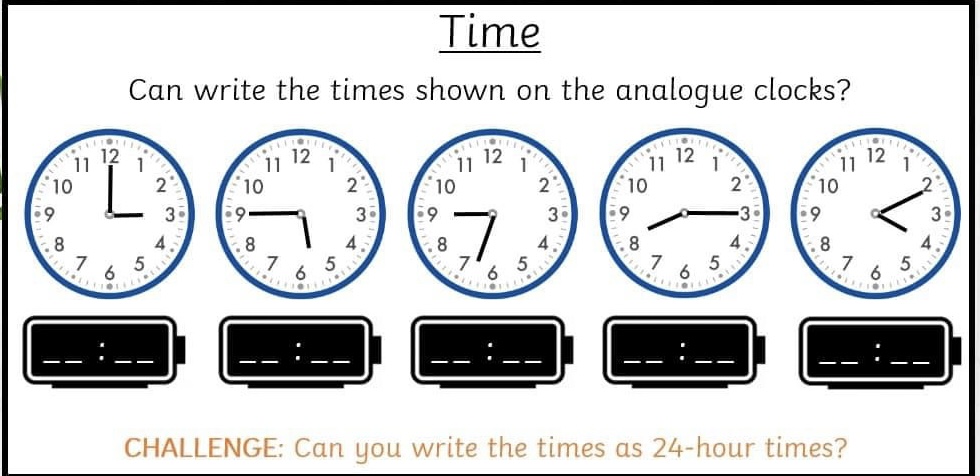 Have a great half term Year 5