Today Year 5 have been learning about pulleys and leavers. They looked at simple pulleys and how they can help resolve a problem. Their task was to design and create their own pulley and to evaluate their work.
Task 1: to design a pulley on paper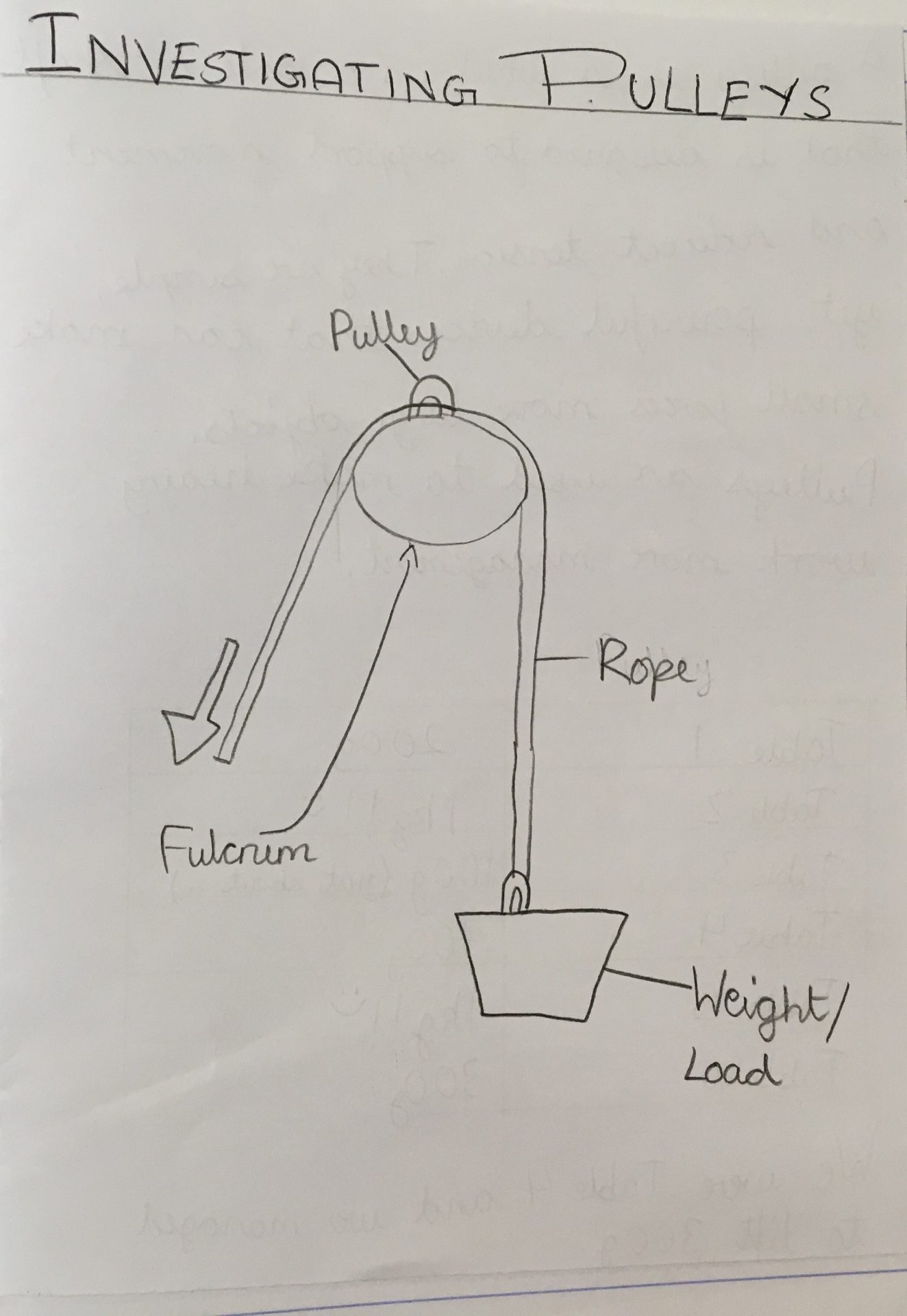 Task 2: to design a pulley using the equipment provided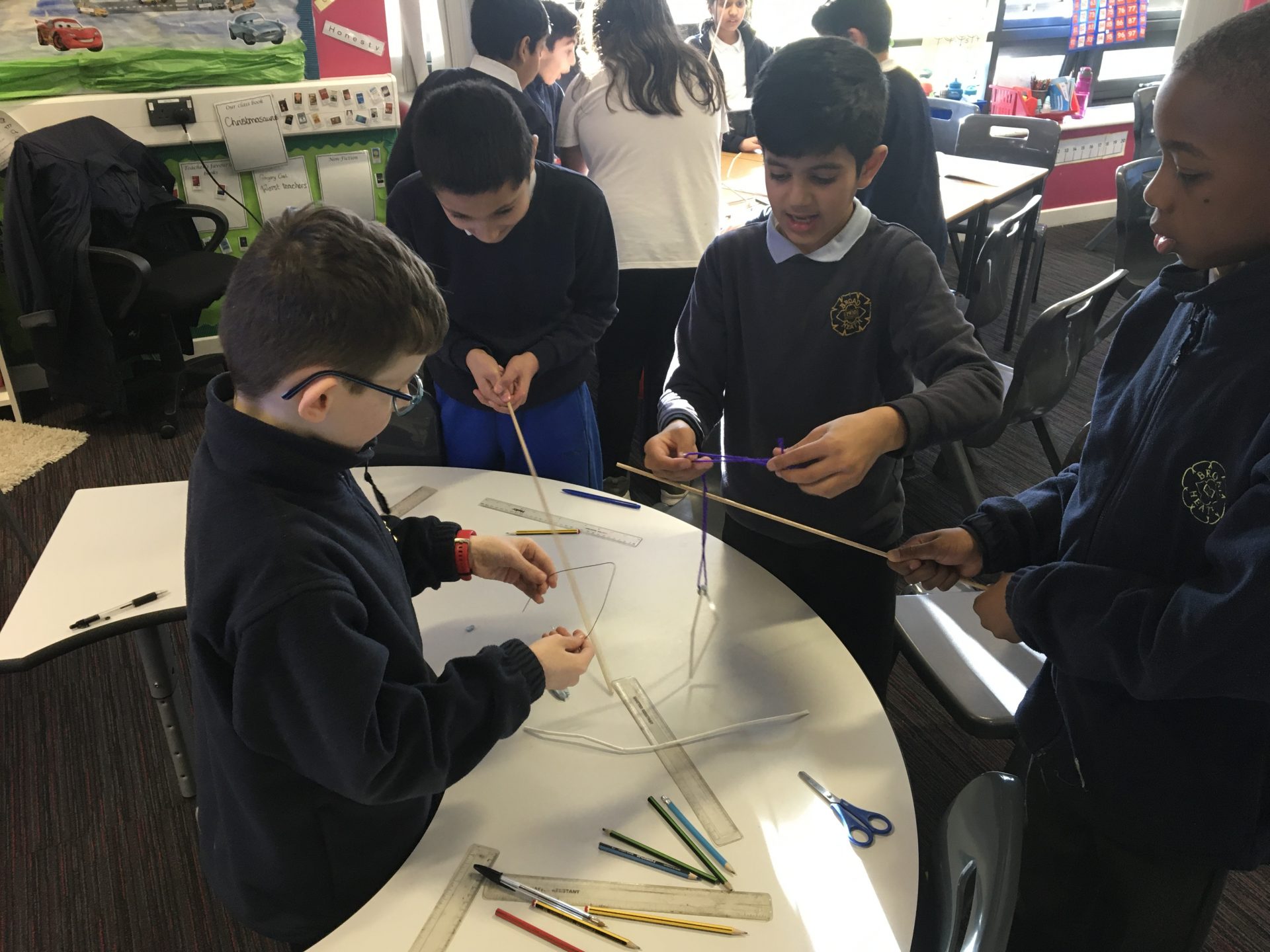 Task 3: to test the pulley using different weights to see how much it can lift
Task 4: Evaluation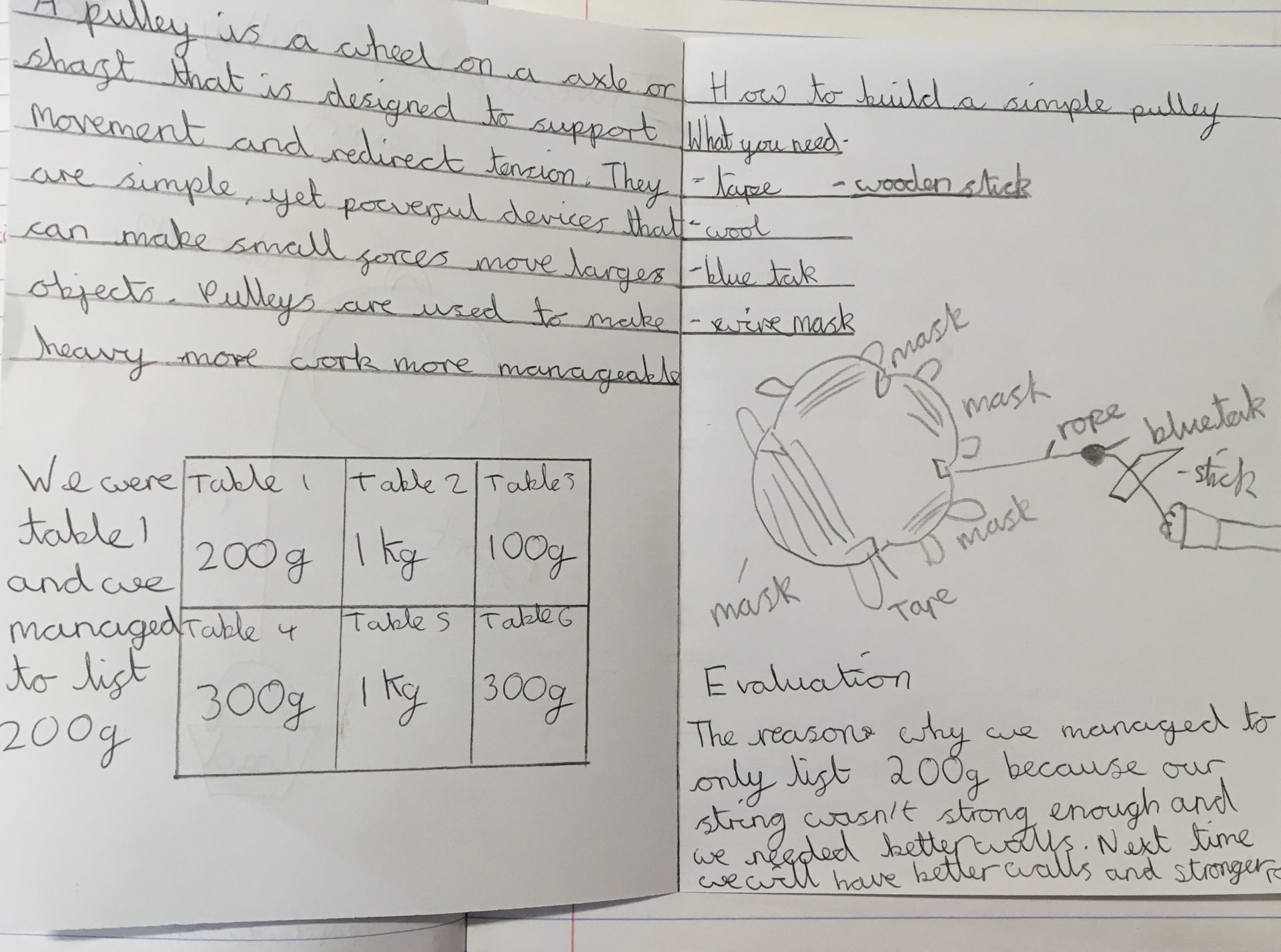 How do pulleys make it easier to lift and object?
How do pulleys and levers work?
What is the difference between a pulley and lever?