Year 6 can now order food in Spanish! Watch their video below to see how good they are – I was certainly impressed!
Que pizza desea?
Que bebida desea?
Que postre desea?
Use the vocabulary bank below to support you.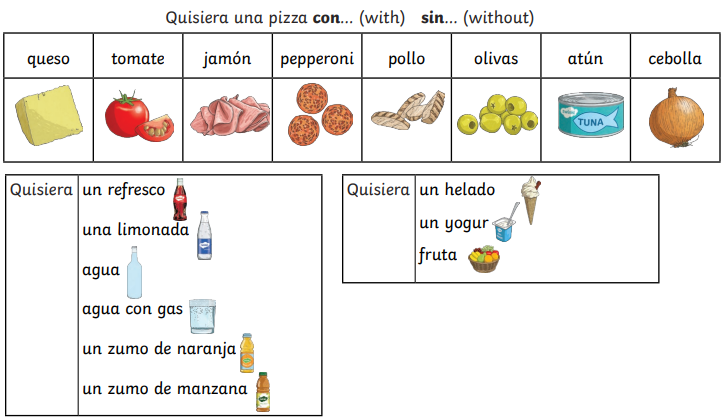 GD – What other foods could be ordered in a restaurant in Spanish?