Homework books are due on Wednesday, pick one from the grid each week (Spelling & Grid)
Online homework is due by Wednesday. (Mathletics & SPaG)
Please remember to attempt the homework over the weekend. If you are struggling, please talk to your teacher so that we can support you in school.
SPaG.com: Log on and complete the task set for you.
Mathletics
(2 tasks set on Mathletics)
All work this week links to the work we have been doing on fractions – multiplying and dividing.
(Any scores less than 70% will be reset)
Reading
Please continue to read every day and record your reading in your diaries. We will continue to check and listen to you read in school.
Spellings
It is important that your practise your spellings in preparation for your spelling tests. We would like to see you correctly using the words in your writing, particularly those words which are new to you or link to our units of work.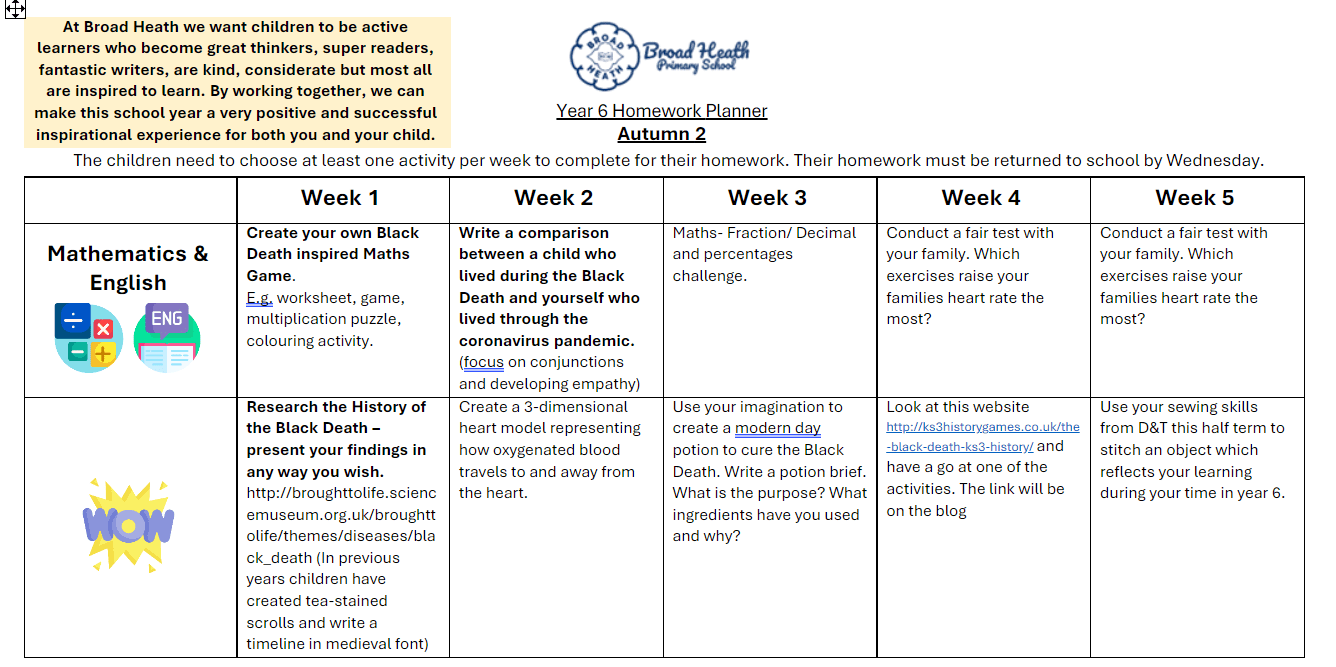 Extra SPaG Blooket
As part of our maths learning, you know how important your time stables are! We are working super hard to keep practising and growing quicker. For this reason I have set you a new Blooket. We will be monitoring your accuracy and awards will be given for the best scores. If you would like to participate, please join using your first name and class.
Example: Albert6W
If you would like to try more than once, please number each attempt so we can see if you are becoming more accurate.
Example: Albert6W1, Albert6W2 etc.